Smelly business: fetish models are selling masks with laced with intimate bodily odors
Internet - Alluring or disgusting? Face masks previously perfumed by models with their own body scents are now available for online purchase.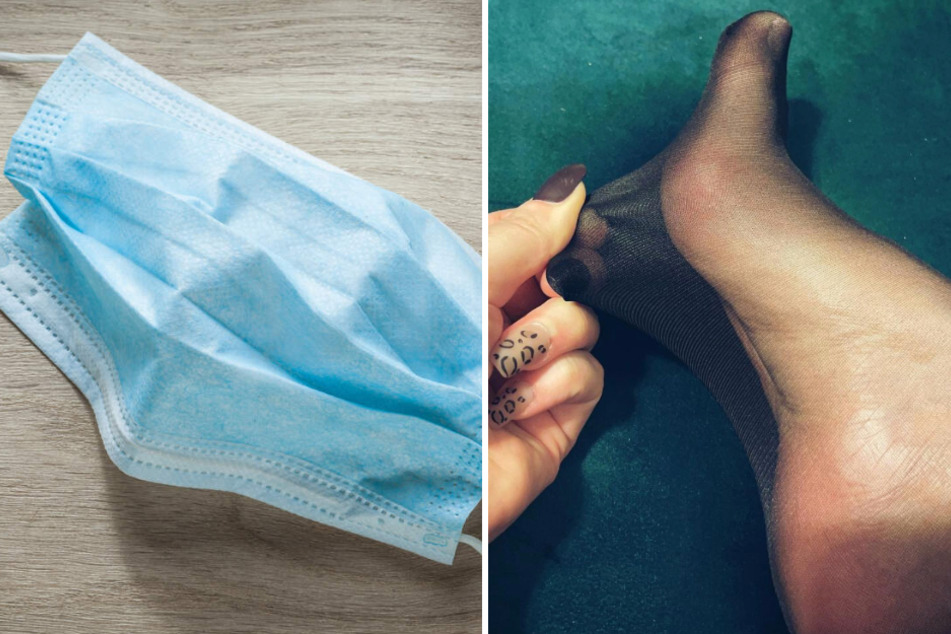 Since the start of the coronavirus pandemic, there have been many funny ideas for face coverings circulating the internet. The market for kinky face protection has stretched to include crotch designs, among other weird examples.
As Vice reports, there are now quite a few fetish models on the internet selling coronavirus masks that smell like vagina, urine, foot, or even feces.
Customers pay between $5 and $250 for the scented masks. In this way, they are able to protect themselves against the virus and live out their sexual fantasies at the same time.
How are the masks made? Quite simple: you take a cloth or surgical mask, put it in your panties or socks for 24 hours, et voilà! They are ready for sale.
Some models keep the masks stuffed in their pants for a whole day.
But it's not just customers who seem to enjoy the aromatic items: a model named Cat, aka kitcats88 on Instagram, reports that sending her buyer a mask that smells like her is an erotic and fun secret between them.
"It's personally thrilling to me knowing that a mask I've had in my panties or shoes is now being worn on someone's face and they're enjoying it," said Cat, who also sells used socks and underwear on the side.
Scented masks sound like a curious and relatively harmless fetish at first, but potential buyers should note that protective equipment should not come in contact with other people's bodily fluids before being used.
If you want to protect yourself as effectively as possible against the coronavirus, you'd better put on a clean face mask.
Cover photo: Collage: mihalec/123RF & screenshot/Instagram/kitcats88