Tattoo-obsessed father transforms himself into real life "orc"
Iguatemi, Brazil - A man who refers to himself as "Orc" is on a mission to become the truest version of himself, tusks and all.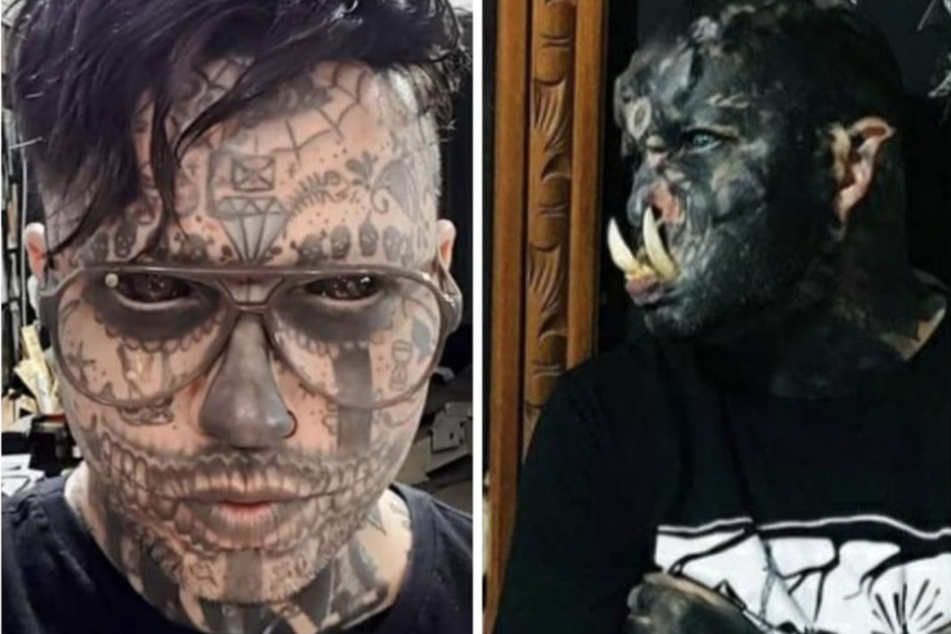 And after spending $485 on the latest extreme body modification, he's almost there.
The 41-year-old tattoo artist decided to get tusks inserted into his mouth as part of his transformation into a real-life mythical creature – or at least getting as close as humanly possible to the appearance of one.
"Orc" has been on this journey since he was 15, the age at which he got his first tattoo. In addition to his more conventional ink, he also has a split tongue, his eyeballs tattooed, and eight piercings underneath his skin.
While he's well aware that he has critics and those think he looks weird, it doesn't shake his confidence one bit, telling the Daily Mail, "I am trying to be myself, these are just my ideas, my inspirations coming from the heart."

Comparisons have been drawn between him and the fictional characters from the video game World of Warcraft, but Orc says that his look wasn't inspired by anyone.
The man behind the tusks
Though many are quick to misjudge him, the man behind the tusks is a nature-loving father and partner to a woman who calls herself Krishna Insônia. As you'd expect, she's also very much into body modifications, having her eyes tattooed black and subdermal silicon implants.

While most comments are positive, Orc says his parents aren't big fans of his appearance, and his friend think it's totally weird.

But not matter what others might think, Orc eels comfortable in his own skin, and that's what matters most to him.
Cover photo: screenshot/instagram/orcinfernall