Texas woman claims to have pubic hair growing on her finger
Houston, Texas - A TikToker went viral after revealing a unique trait on her finger that left users bewildered.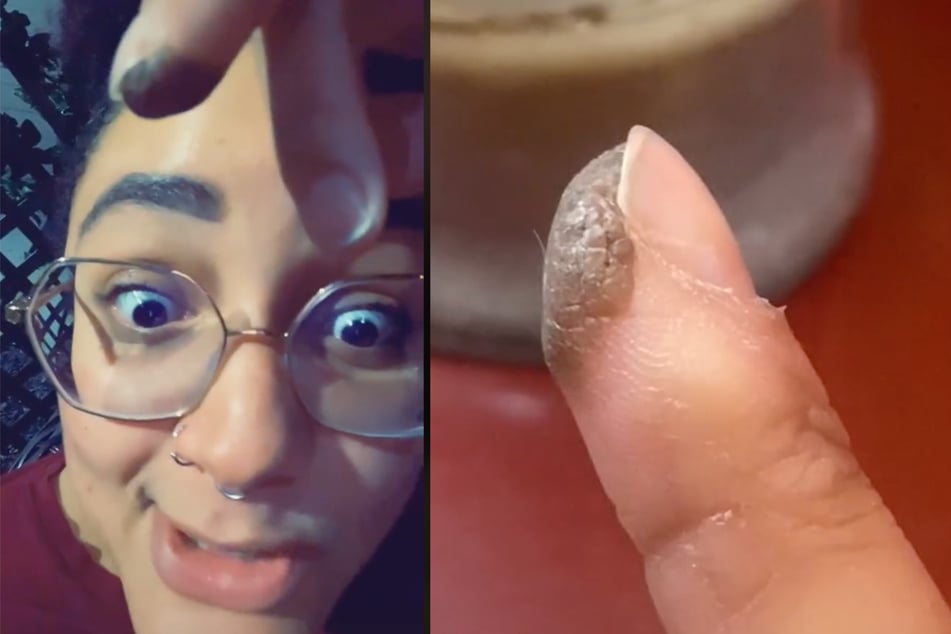 Mackenzie Brown from Houston, Texas, took part in a TikTok challenge where users share the "really weird things their bodies do and they're not sure if anyone else's does."
What she shared with the TikTok community baffled users:
She showed her brown fingertip with what appear to be hairs growing out of it – according to her, pubic hairs!
In follow-up videos, the young woman shows how she plucks the tiny hairs out of her fingertip with tweezers – watch at your own risk!
Her strange finger resulted from an unfortunate mishap during her childhood. Mackenzie's mother "slammed a door shut" on her finger when she was just two years old.
"It ripped off the top piece," she explained.
She was rushed to the hospital, where doctors decided to perform a skin graft in the hopes of saving her finger – and the skin came from a very specific area of her body.
TikTok user's skin graft as a toddler went wrong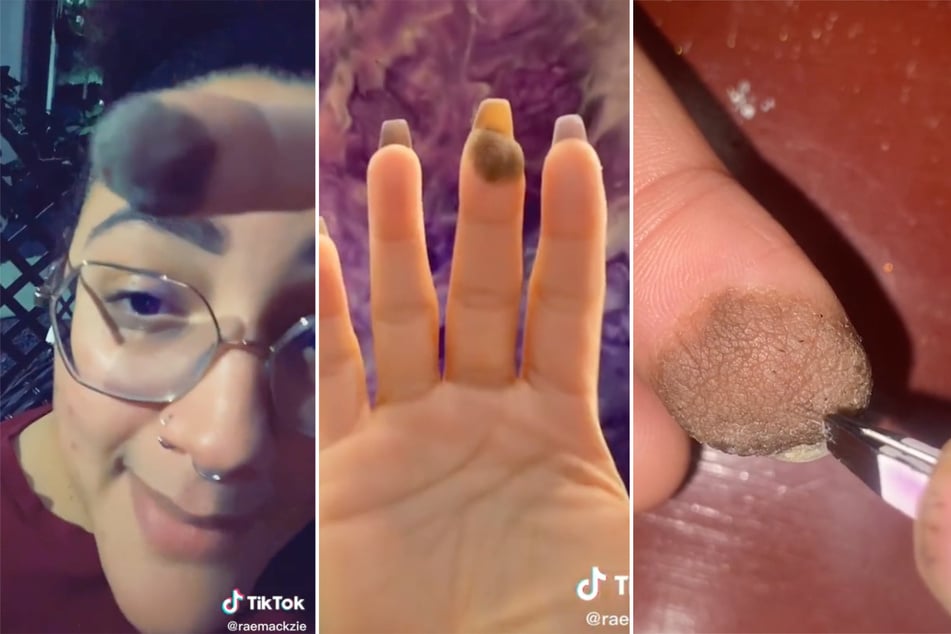 Mackenzie went on the recall what happened next: "This was back in the 90s (...) Instead of taking the skin from the back of my leg or a piece under my arm or something – they didn't want the scar to grow as I grew – they took it from my groin area, my bikini line," she continued.

Even though the skin graft turned out fine and her finger was salvaged, she made a mistake when she came home.
"When I got home with the cast, I dunked my hand inside the toilet and it got wet inside the cast, so my finger healed wrong and it turned brown which is really weird," she said.
As if her finger turning brown wasn't enough, it wasn't even the strangest thing to happen.
"When I hit puberty and I started growing hair down there, I also started growing hair on my finger," she revealed.
When the kids at her school saw her finger, they started calling her "coochie finger."

But Mackenzie has since put the bullying behind her and now laughs about her funny finger, which has gone viral, amassing nearly 30 million views.
Many users, left stunned by Mackenzie's story, begged her to post clips of her finger in better lighting. Teenage Mackenzie probably wouldn't have anticipated her odd-looking finger would one day have a fan club!
Cover photo: tiktok.com/@raemackzie