This user has the perfect response to getting unsolicited nudes
North Yorkshire, England - No one really knows how to react to an unsolicited dick pic. But Twitter user Alexandra Kuri might have come up with the perfect solution to scare off offenders.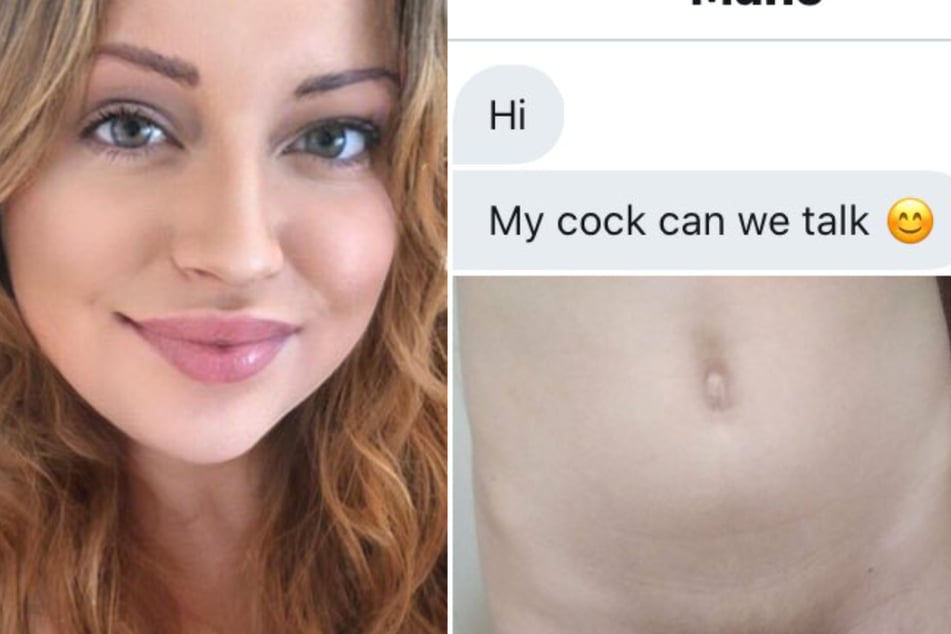 The unwanted dick pic is probably one of the worst things to come out of the age of the internet. Some men seem to have decided there's nothing more attractive to women than receiving a full-frontal picture of a stranger's junk.
Twitter user Alexandra Kuri had enough of this kind of harassment and came up with a creative and hilarious way to chase off the weirdos. She then tweeted out the fantastic results.
It all started when the English artist found another unwelcome surprise in her inbox. A user named Mano had sent her a close up of his crotch, along with a charming message: "Hi. My c*** can we talk?"
Now it was Alexandra's time to shine. She came up with a clever reply in the form of a pretty convincing automated message: 
"AUTOREPLY: We have detected the transmission of unsolicited pornographic images of potentially illegal nature (code: 36489-a) and your IP address has been forwarded to the police department pending an investigation."
Finally, she added: "If you think this is a mistake, reply STOP". Mano completely fell for it and desperately typed in "STOP" several times.
Panicked man deletes his account
Shortly after Alexandra's tweet went viral, she returned with an update. Apparently, Mano had deleted his Twitter account in a panic, possibly waiting for the police to be knocking on his door any second. Alexandra thinks he deserved the humiliation and hopes he and others have learned their lesson.
Meanwhile, the English woman has gone viral, with over 800,000 likes and almost 120,000 mentions. 
The automated reply seems to always do the trick
Alexandra was not the first to use this method. It turns out terrifying online sexual harassers only requires vaguely official-sounding language.
Just recently, the Twitter user FruityNesa posted a very similar set of screenshots to her account. Her fake auto-reply made the flasher beg for help.
FruityNesa also got well over 800,000 likes and a lot of positive feedback for the idea. However, another user remarked: "It's such a pity that we have to get creative and think about something like just to make them stop."
Cover photo: Screenshot/Twitter/alexandrakuri