Casualties mount after Russian attack on Lviv military training ground
Lviv, Ukraine – Moscow's bombardment of Ukraine is gaining intensity in Kyiv and other cities, while an attack on a military training site near the western city of Lviv caused at least nine deaths, as Russia expanded its attacks on Sunday.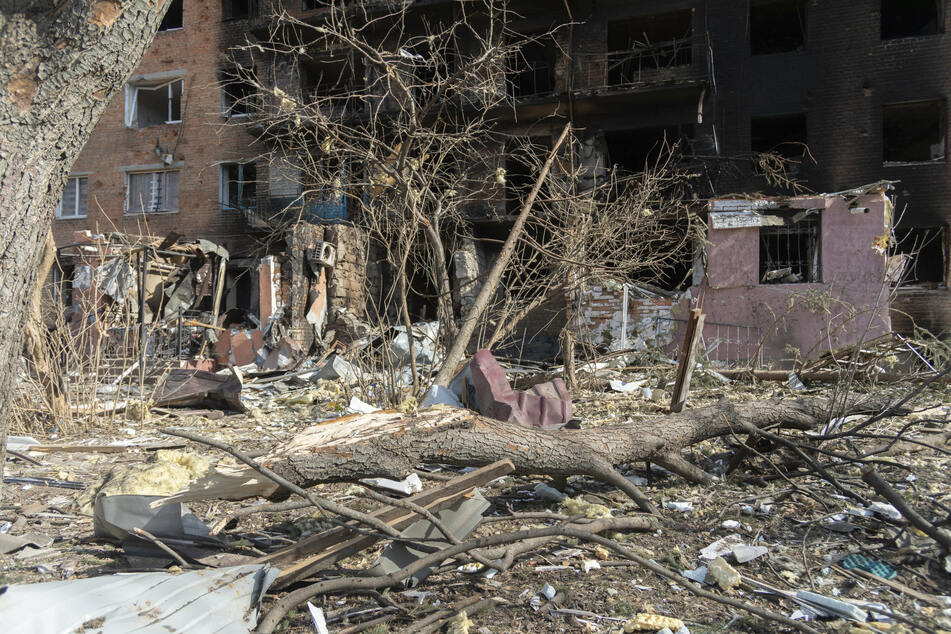 At least nine people were killed in a Russian attack on a military training ground near Lviv, some 9 miles from the Polish border, and 57 people are being treated for injuries, Lviv governor Maxym Kozytskyi said.
However, a reporter for The Guardian who was at the Yavoriv training site said more than 20 people had been killed, citing rescue workers.
It is the first time the Lviv area has been attacked since the war began on February 24.
Fighting around Kyiv is also intensifying, with heavy clashes in Irpin and Makariv and other villages in the region, where the humanitarian situation is deteriorating.
Attacks also continue near Sumy, Ukraine's army said, adding that "peaceful villages" were shelled several times.
Further south, Russian units are trying to storm the city of Mariupol, and pro-Russian separatists have advanced into the city's eastern outskirts, supported by Russian troops, the Ukrainian General Staff said in a report posted on Facebook.
To the east, pro-Russian separatists have also captured parts of the city of Sievierodonetsk. "Units of the Luhansk People's Republic have blockaded the eastern and southern parts of the city," Russian Defense Ministry spokesperson Igor Konashenkov said, according to the Interfax news agency.
Russian sources also said Russian forces were continuing to attack Popasna, near Luhansk and that separatists had occupied the northern parts of the city.
Russia installed a governor in one of the areas seized for the first time since starting the war. Local pro-Russian lawmaker Galina Danilchenko was appointed to run Melitopol after elected mayor Ivan Fedorov was kidnapped by Russian troops, according to Kiev.
She called on the inhabitants of the southern Ukrainian city to "adapt to the new reality" and halt their protests against the occupying forces.
Evacuation efforts continue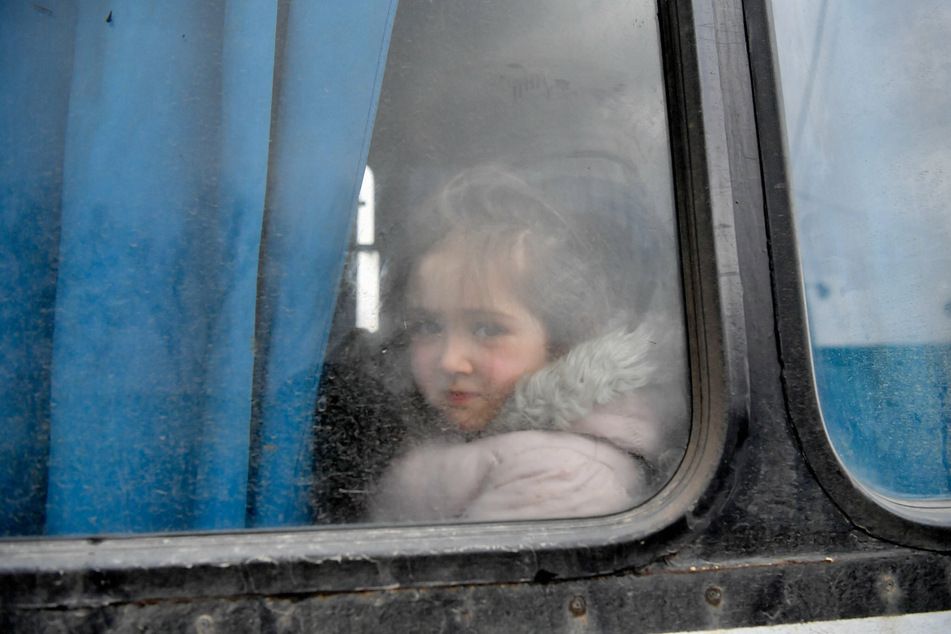 Urgent efforts continue to evacuate civilians, despite only patchy successes so far, with 14 humanitarian corridors planned for Sunday, Kyiv said.
A convoy carrying several tons of relief supplies was also due to make a fresh attempt to reach Mariupol, Ukrainian Deputy Prime Minister Iryna Vereshchuk said. So far, all attempts to establish a humanitarian corridor for Mariupol have failed, with Kyiv and Moscow each blaming the other.
Diplomatic efforts to halt the war are also ongoing and were the focus of a call between Ukrainian President Volodymyr Zelensky and Israeli Prime Minister Naftali Bennett on Saturday evening.
Israeli radio reported that Zelensky also asked Bennett to work for the release of the mayor of Melitopol and other Ukrainian representatives.
Despite these efforts, the fighting and the humanitarian emergency is likely to further intensify, according to a NATO forecast.
"The people of Ukraine are resisting with courage and determination, but the coming days are likely to bring even greater distress," NATO Secretary General Jens Stoltenberg told the Welt am Sonntag newspaper on Sunday.
He called on Russian President Vladimir Putin to "end this war, withdraw all forces and commit to diplomacy."
Cover photo: IMAGO / NurPhoto