Russian missile attacks on Ukraine damage famed Odessa cathedral
Odesa, Ukraine - Russia's latest strike on Odesa on Sunday killed two people and severely damaged a historic Orthodox cathedral, drawing a vow of retaliation from Ukraine's leader. More Russian shelling across the country left several more dead.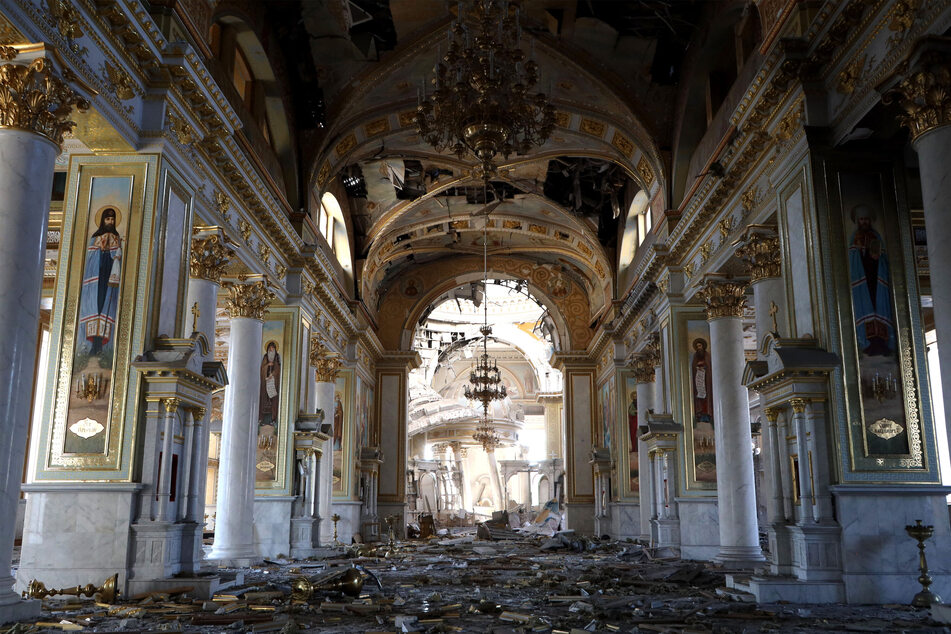 The renowned 18th century Transfiguration Cathedral, the biggest Orthodox church in Odesa, lies within the UNESCO-protected historic city center.
The strike on the port city, which Russia has pounded since quitting the Black Sea grain deal last week, came just hours before Russian President Vladimir Putin met his Belarus counterpart for talks.
Putin claimed Kyiv's counteroffensive had "failed" as he met his closest ally, Belarus leader Alexander Lukashenko, in Saint Petersburg – the first time since Minsk helped end a revolt by Russian Wagner fighters.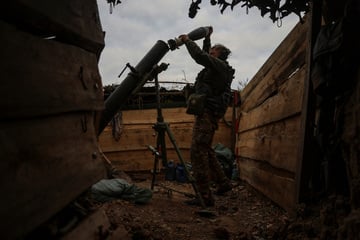 On the Black Sea in Odesa, locals looked in disbelief as the Transfiguration Cathedral – originally built in 1794 under imperial Russian rule – was badly damaged. Clergymen rescued icons from rubble inside, which was demolished under Stalin in 1936 and rebuilt in the 1990s after the collapse of the Soviet Union.
Ukraine said it had been "destroyed twice: by Stalin and Putin."
It said the cathedral strike was a "war crime."
At least 22 more were injured in cruise missile strikes on the Black Sea port, according to the head of the local military administration, Oleh Kiper. He said the injured included at least four children.
Several museums in Odessa's historic old city center were also damaged in the attacks, drawing strong criticism for the UNESCO World Heritage site.
Clergymen said a security guard and a priest readying for a morning liturgy were inside during the attack but both survived.
Ukraine vows to retaliate against Russia for attacks on "peaceful" Odesa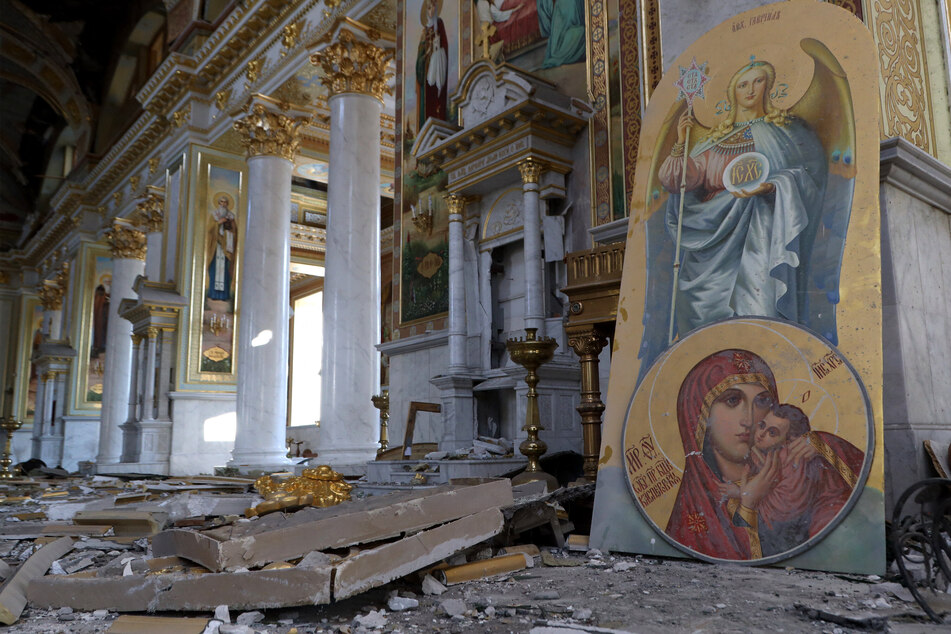 Russia blamed the cathedral damage on Ukrainian air defense. Moscow said it had hit all its intended targets in the Odesa strike, claiming the sites were being used to prepare "terrorist acts" against Russia.
But on the ground, locals said Russia had hit ordinary residential areas and local businesses, and damaged six residential buildings.
Russian shelling elsewhere in Ukraine also continued to claim lives. Russian artillery and helicopter strikes killed one resident in the city of Kupyansk in the eastern Kharkiv region and another person in the town of Dvorichna in the Kupyansk area, local officials said.
At least one person was also killed and four others injured in the town of Krasnopil amid heavy Russian attacks in the Sumy region in the north-east of Ukraine.
Ukrainian President Volodymyr Zelensky on Sunday vowed to retaliate against Russian forces after Moscow attacked the historic port of Odesa with missiles.
"Missiles against peaceful cities, against residential buildings, a cathedral," Zelensky said. "There will definitely be a retaliation against Russian terrorists for Odesa. They will feel this retaliation."
Cover photo: Oleksandr GIMANOV / AFP