Ukraine horrified by video of Russians executing prisoner of war
Kyiv, Ukraine - Ukraine's leaders have reacted with horror to a video of an alleged shooting of a prisoner of war by Russian soldiers.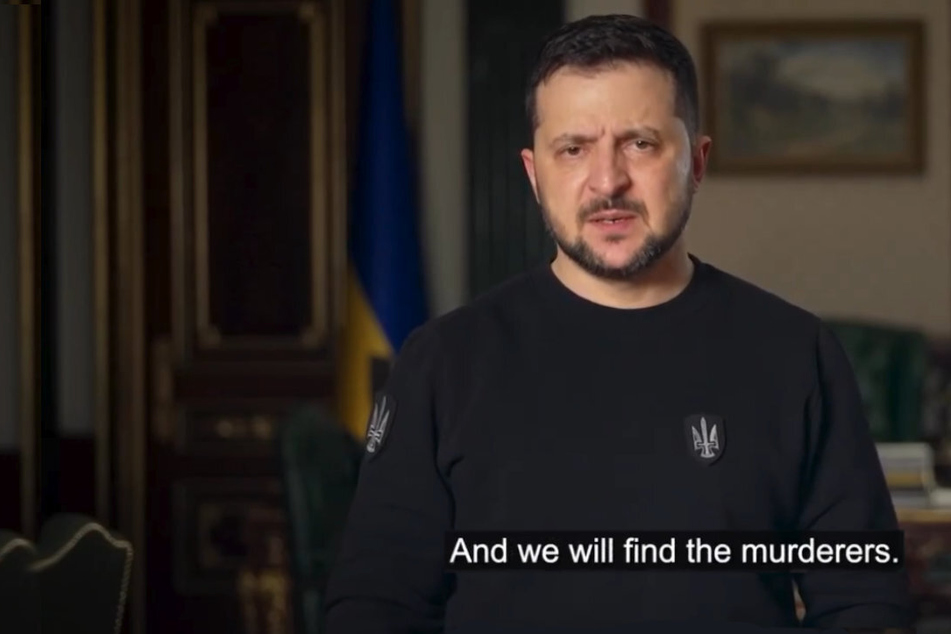 "War crimes are being cultivated in Russia," the head of the president's office, Andriy Yermak, wrote on Telegram on Monday. It was an example of the Russians' weakness, he said.

"For each of these war crimes there will be a punishment. No one can escape it," said President Volodymyr Zelensky's confidant.
Zelensky himself vowed to "find the murderers" in a video address posted to Instagram.
Foreign Minister Dmytro Kuleba told journalists he was devastated after watching the video.
The Ukrainian parliament's human rights commissioner, Dmytro Lubinets, called the filmed alleged shooting an "expression of baseness and meanness."
The killing of prisoners is a violation of the Geneva Conventions, he stressed. He had sent the video to his international colleagues as evidence of "another war crime by Russia."
Ukrainian POW reportedly identified
The authenticity of the video could not be independently verified, but the Ukrainian soldier's identity has been "provisionally" cleared up, the Ukrainian army announced via a Telegram news channel on Tuesday.
The 41-year-old, who served in the 30th mechanized brigade, had been listed as missing near the embattled city of Bakhmut since February 3, the report said.
The video had been published by various media outlets such as the internet portal Ukrainska Pravda. In it, a man in Ukrainian uniform shouts "Glory to Ukraine" and is then presumably killed with several shots.
Videos have emerged in the past, which were difficult to verify, of Ukrainian soldiers shooting Russian prisoners. Moscow also criticized these as war crimes.
Cover photo: Screenshot/Instagram/zelenskiy_official