Ukraine war: "Horrendous war crimes" reported as peace talks continue
Kyiv, Ukraine - Efforts at diplomacy provided some faint hope in Ukraine on Wednesday, even as tensions remained high with no end to the fighting and Kyiv implementing an emergency curfew.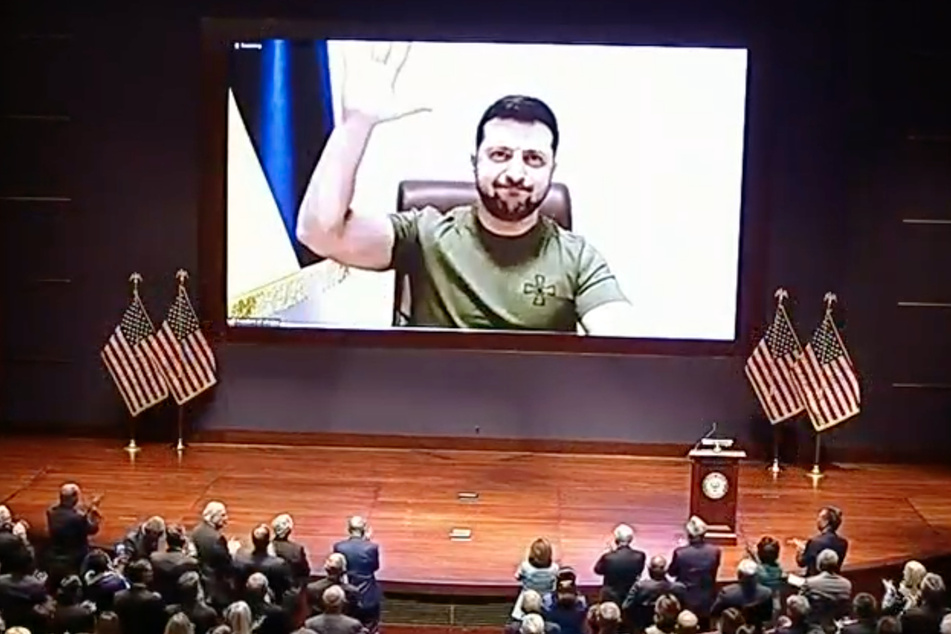 It's day 21 of Russia's war on Ukraine and, amid the ongoing battles, the Ukrainian government said it is beginning to see progress in its negotiations with Moscow.
According to Ukrainian news agency UNIAN, presidential adviser Ihor Zhovkva said, talks had become "more constructive" after two days of discussions via video. They were set to continue today.
"In the early rounds, Russia was not prepared to listen to our position, but only made ultimatums: that Ukraine should surrender, drop our weapons, that our president should sign an act of surrender," Zhovkva said. "Now Russia has changed its tone a bit."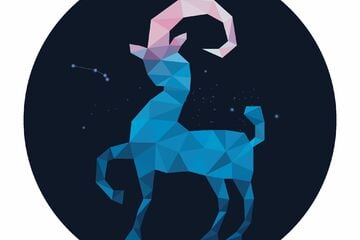 Ukrainian President Volodymyr Zelensky, who is due to address Congress again today, said that negotiating positions with Russia were becoming more realistic, but there was still a ways to go before Ukraine would be satisfied.
Russian Foreign Minister Sergei Lavrov also saw "some hope" for reaching a compromise in the negotiations between Moscow and Kyiv to end the war. He told the RBK newspaper he believed there were already positions upon which the sides "are close to agreement."
All the while, Russia's bombardment of Ukrainian cities has continued. Much attention remained on the 400,000 residents of the surrounded and besieged city of Mariupol. The Russians said the Ukrainians won't approve humanitarian corridors heading towards Russia, while the Ukrainians say the Russians are firing on the ones they open. Nonetheless, Ukrainian officials said 20,000 did manage to get out on Tuesday.
Follow the day's latest developments with our rolling coverage here at TAG24 NEWS.
Update, March 16, 5:30 PM EST: Attack on theater reported as UN's International Court of Justice rules against Russia
Kyiv and Moscow blamed each other for an alleged attack on a theater sheltering hundreds of civilians in Mariupol on Wednesday. After the "horrendous war crime ... the building is now fully ruined," according to Ukrainian Foreign Minister Dmytro Kuleba. No information was available on fatalities or injuries.
Separately, a group of 10 people was executed in the northern Ukrainian city of Chernihiv while they were lined up waiting for bread, according to a report by public broadcaster Suspilne. Russia's Defense Ministry denied the charges.
The Ukrainian government also warned of a humanitarian catastrophe in the Kherson region, which has been captured by Russian troops. "Due to the aggressive approach and shelling by the Russian occupiers, it is not possible to deliver goods from other regions of Ukraine," Lyudmyla Denisova, the Ukrainian parliament's human rights commissioner, said. She also confirmed there were problems with electricity, gas, medicine, food and water supplies.
On the war front, the Russian advance on the Ukrainian capital Kyiv has stalled, according to the Ukrainian military. The statement also said that Ukrainian soldiers were fending off attacks in the country's east. About 1,000 Russian troops have been taken captive by Ukrainian forces since Moscow launched an invasion three weeks ago, according to Ukrainian President Volodymyr Zelensky.
Meanwhile, Russia's Defense Ministry has accused Ukraine of preparing a false-flag chemical weapons attack on civilians "with the support of Western states," spokesperson Igor Konashenkov said on Wednesday, according to state news agency TASS.
The UN's International Court of Justice (ICJ) in The Hague ruled on Wednesday that Russia must immediately stop its invasion of Ukraine. The United Nations' highest court upheld a lawsuit filed by Ukraine against Russia. The judgment is binding international law, but experts doubt that Moscow will comply with the order.
Diplomatic efforts to end the war continued on Wednesday in the third consecutive day of peace talks, with both sides voicing cautious optimism about progress. Ukrainian presidential advisor Mykhailo Podolyak confirmed the existence of a draft agreement with Russia, but dampened expectations.

Zelensky meanwhile ordered a daily minute of silence at 9 AM local time to remember the soldiers and civilians who have died in Russia's attack on the country. He cited kidnappings of mayors and lawmakers in Russian-occupied territories, as well as the case of a hospital in the port city of Mariupol where the Russian military is said to be holding about 400 employees.
After his livestreamed address to the US Congress earlier in the day, Biden later announced further military aid to Ukraine to the tune of $800 million.
Update, March 16, 11:55 AM EST: Progress on peace plan, but Putin keeps up aggressive rhetoric
The Financial Times has some potential good news to report after the latest round of negotiations between Russia and Ukraine.
According to the outlet, a 15-point peace plan that would establish Ukrainian neutrality is in the works. This would effectively end all pretensions to NATO membership, as well as an obligation not to host foreign military bases or weapons.
Although there's only talk about a draft and the two sides are far from reaching a concrete agreement, any mention of "significant progress" is welcome, as are the positives noises made by both Ukrainian and Russian negotiators this morning.
At the same time, however, it's not yet clear how territorial issues relating to the Donbass region and Crimea would be resolved. What's more, Vladimir Putin's latest statements sounded anything but encouraging.
In his latest TV appearance, the Russian president railed against the West and Ukrainian "pro-Nazi" regime. He played the weapons of mass destruction card as a justification for the war and said that his country would never back down.
"If the West thinks that Russia will step back, it does not understand Russia," he warned.
Update, March 16, 10:15 AM EST: Zelensky gives emotional address in Congress
In a stirring address to Congress, Ukrainian President Volodymyr Zelensky appealed for a no-fly zone to be imposed over his war-torn country or, barring that, for the US to send fighter jets.
"Russia has turned the Ukrainian sky into a source of death for thousands of people," he said in a live-streamed address to the US Congress from Kiev.
Russian President Vladimir Putin's nearly three-week bombardment of the country "is a terror Europe has not seen for 80 years," he said.
Zelensky said that if a no-fly zone was "too much to ask for," then the United States should send him fighter jets "to defend our people."
"The destiny of our country is being decided," he told senators and representatives in the speech, which referenced Japan's attack on Pearl Harbor, 9/11, and even Martin Luther King Jr., whose speech Zelensky paraphrased by saying, "I have a need."
After presenting a chilling pre-prepared video, which contrasted scenes of Ukrainian cities in peace time with the devastation wrought over the past two weeks, Zelensky spoke directly to President Joe Biden in English.
"You are the leader of your great nation. I wish you to be the leader of the world. Being the leader of the world means to be the leader of peace," he said, before receiving a standing ovation from members of Congress.
The US and other NATO powers have repeatedly rejected the suggestion of a no-fly zone over Ukraine, arguing it could lead to a wider war with Russia.
Update, March 16, 7:00 AM EST: Ukraine alleges huge Russian losses and launches counteroffensive
Russia has lost up to 40% of the units it sent into Ukraine when Moscow invaded its neighbor in February, the Ukrainian military's general staff said.
The troops were either completely destroyed or have lost their combat capabilities, according to the daily bulletin, which did not give concrete numbers. The information could not be verified independently.
The area surrounding embattled Mariupol continued to face the most serious situation. The Russian army was attempting a blockade of the city from the western and eastern fringes of the port city, but was suffering "significant losses," according to the bulletin.
Presidential adviser Mykhailo Podolyak tweeted this morning that Ukrainian forces had launched a "counteroffensive" on several fronts. It's not immediately clear where the fronts are and what the operations entail.
Update, March 16, 7:00 AM EST: Two dead after shelling of residential building in Kharkiv
Despite repeated denials over the past two weeks, Russia's assault on major Ukrainian cities seems at best to care little about potential civilian casualties. At worst, it's arguably a deliberate strategy of pummeling residential areas with missiles, another example of which came from Kharkiv overnight.
According to the Ukrainian State Emergency Service, two people were killed after "several apartments in two residential buildings were destroyed" by Russian rocket fire.
Officials also said a school had been shelled around 3 AM local time.
Update, March 16, 6:00 AM EST: US bolsters humanitarian aid for Ukraine
The US government announced it would provide an additional $186 million in humanitarian aid for refugees that have fled the war in Ukraine.
"The additional humanitarian assistance for refugees in Ukraine's neighboring countries supports the provision of food, safe drinking water, protection, accessible shelter, and emergency health care through the support of our international and non-governmental partners," a Tuesday statement by US Secretary of State Antony Blinken said.
Blinken noted the US has provided nearly $293 million in humanitarian aid to Ukraine and in the region since Russia started its invasion in late February, making it "the largest single-country donor of humanitarian assistance to Ukraine."
The top US diplomat reiterated calls for "an immediate end to Russia's continuing war against Ukraine" and for Russia to facilitate humanitarian access and safe passage to those in Ukraine who wish to leave.
President Joe Biden on Tuesday also signed a bill providing Ukraine with $13.6 billion "to address Russia's invasion of Ukraine, and the impact on surrounding countries" as part of a $1.5-trillion measure funding the US government for the year.
Cover photo: C-SPAN