Biden announces more aid to Ukraine after Zelensky's plea to Congress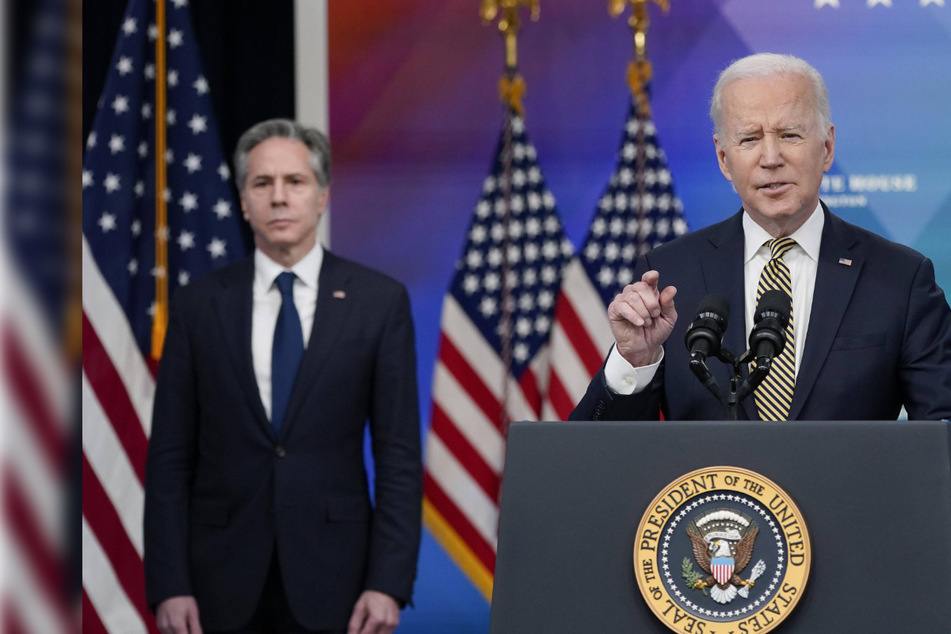 The new assistance package will include $800 million in additional aid from the US.
"This brings the total US security assistance committed to Ukraine to $1 billion in the past week and a total of $2 billion since POTUS took office," the White House's official account tweeted.
"I am once again using my presidential authority to activate additional security assistance to continue to help Ukraine fend off Russia's assault," Biden explained during the conference.
The package will include 800 anti-air craft systems, 9,000 anti-armor systems, 7,000 small arms, and over 20 million ammunition rounds.
"I want to be honest with you," Biden continued. "This could be a long and difficult battle, but the American people will be steadfast in our support of the people of Ukraine in the face of Putin's immoral and unethical attacks on civilian populations."
The aid comes shortly after Ukraine's president Volodymyr Zelensky spoke virtually at a meeting of Congress, with a strong plea for more assistance, more sanctions, and more military support.
He also renewed his calls for a no-fly zone over Ukraine and for the US to provide fighter jets — two measures the US has repeatedly rejected and Biden did not directly commit to in his remarks.
Zelensky ended his speech by stating, "I call on you to do more."
It appears that Biden heard his call: "Together with our allies and partners, we will keep up the pressure on Putin's crumbling economy, isolating him on the global stage. That's our goal - make Putin pay the price, weaken his position, while strengthening the hand of Ukrainians on the battlefield and at the negotiating table."
Biden signed a government bill Tuesday that included $13.6 billion in military and humanitarian aid for Ukraine on top of the $1.2 billion the US has already provided to the Ukrainian military in the past few weeks, and pledging an additional $186 million in humanitarian aid for refugees.
Follow the latest developments on the Ukraine war with our rolling coverage here at TAG24 NEWS.
Cover photo: Imago/UPI Photo