Ukraine war: Journalist with US-funded radio station killed in attack on Kyiv
Kyiv, Ukraine - A journalist working for the US-funded Radio Free Europe/Radio Liberty has died in a Russian missile attack on Kyiv, the station announced on Friday.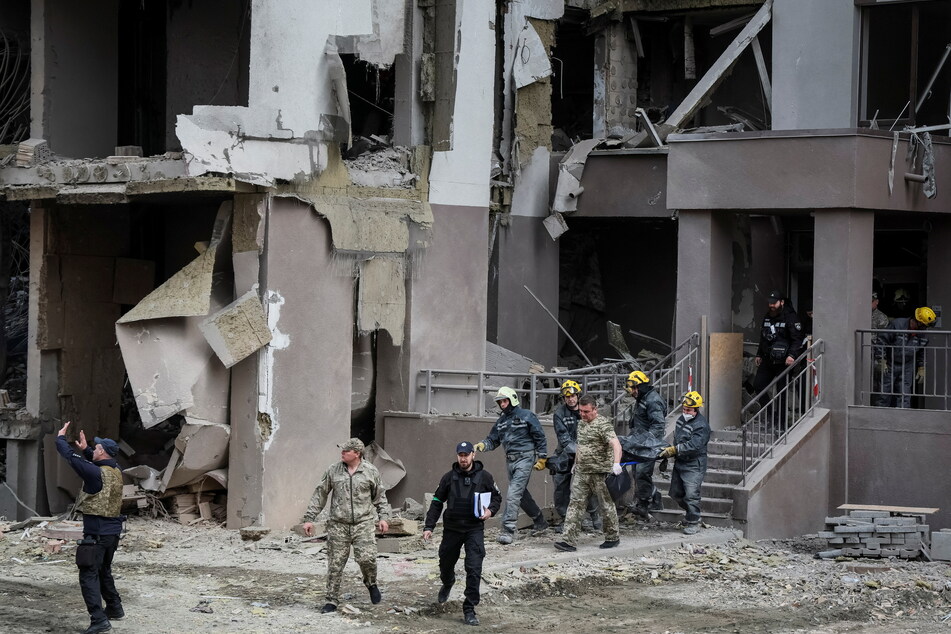 Vira Hyrych was found dead under the rubble of her apartment block, which was hit on Thursday, the Prague-based broadcaster said. She had worked for the Ukrainian Service of Radio Liberty since February 2018.

Hyrych would be remembered for her "professionalism and dedication," the broadcaster wrote in a statement. She is the 19th journalist to be killed since the start of the war, according to the last count published by the Ukrainian Ministry of Culture and Information Policy.
The Russian military confirmed on Friday that it had attacked Kyiv the previous day, when UN Secretary General António Guterres visited the Ukrainian capital.
Long-range, high-precision missiles had hit the factory buildings of Ukrainian rocket manufacturer Artem, Defense Ministry spokesman Igor Konashenkov said in Moscow, without specifying the time of the attack.
Kyiv Mayor Vitali Klitschko described Thursday's attack, in which 10 people were also injured, as a "greeting" intended for Guterres, who had met with Russian President Vladimir Putin in Moscow ahead of Thursday's trip to Kyiv.
"Mr. Putin has shown the middle finger," he said in a video message.
In the area around Kyiv, meanwhile, the number of people found dead following the withdrawal of Russian troops has risen to almost 1,200, according to official data.
"As of today, 1,187 of our fellow citizens have already (been found), our peaceful citizens who perished at the hands of the Russian army," Kyiv district police chief Andriy Nebytov said on Ukrainian television. Around 200 people remained missing.
Biden says new aid package is not attack on Russia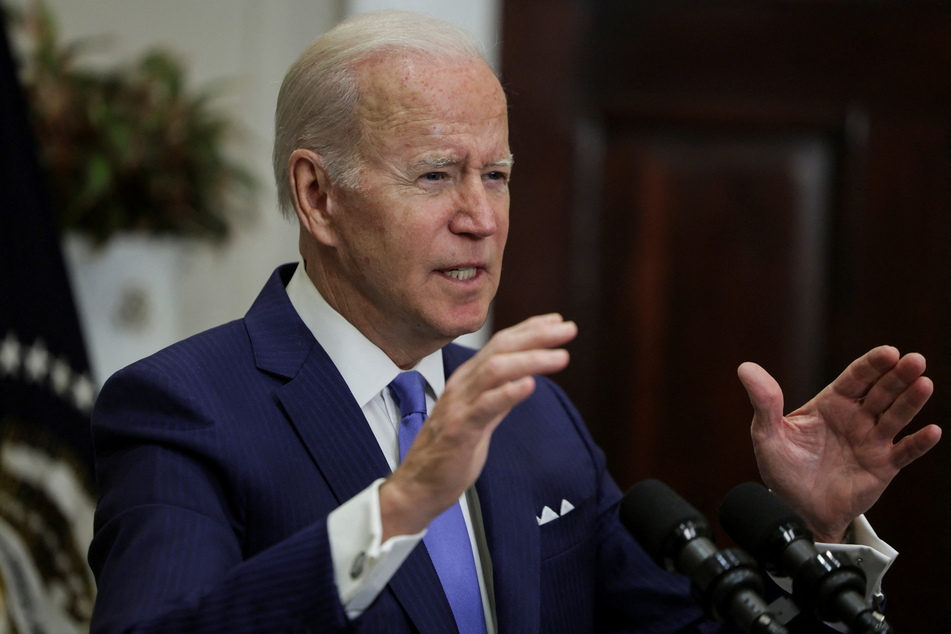 Thursday strike came hot on the heels of President Joe Biden asking Congress to approve a further $33 billion for Ukraine. Of the latest sum, $20 billion would be used for military aid, while $8.5 billion would be provided for economic aid.

"President Biden rightly said today that this step is not cheap," Zelensky said in his daily video address.
"But the negative consequences of Russia's aggression against Ukraine and against democracy are so large-scale for the whole world that, in comparison with them, this support from the United States is necessary."
At the same time, Biden rejected Moscow's claim that NATO is fighting a proxy war against Russia in Ukraine. Biden referred to what he described as "disturbing rhetoric coming out of the Kremlin," saying, "We are not attacking Russia."
He was commenting on assertions by Russian Foreign Minister Sergey Lavrov who said NATO is waging a proxy war, given the arms deliveries to Kiev, which Moscow said were legitimate targets for attack. Lavrov also spoke about a real danger of World War III.
Biden called the remarks irresponsible. He said Washington was helping Ukraine defend itself against Russian aggression. "Russia is the aggressor," he said, adding that the world must hold Russia accountable.
Cover photo: REUTERS