Ukraine war: Russia says it fired new hypersonic missile
Kyiv, Ukraine – The Russian air force has used a new hypersonic missile for the first time in Ukraine, the Russian Defense Ministry in Moscow said on Saturday, potentially marking a new escalation in the assault on its neighbor as the war in Ukraine hits its 24th day.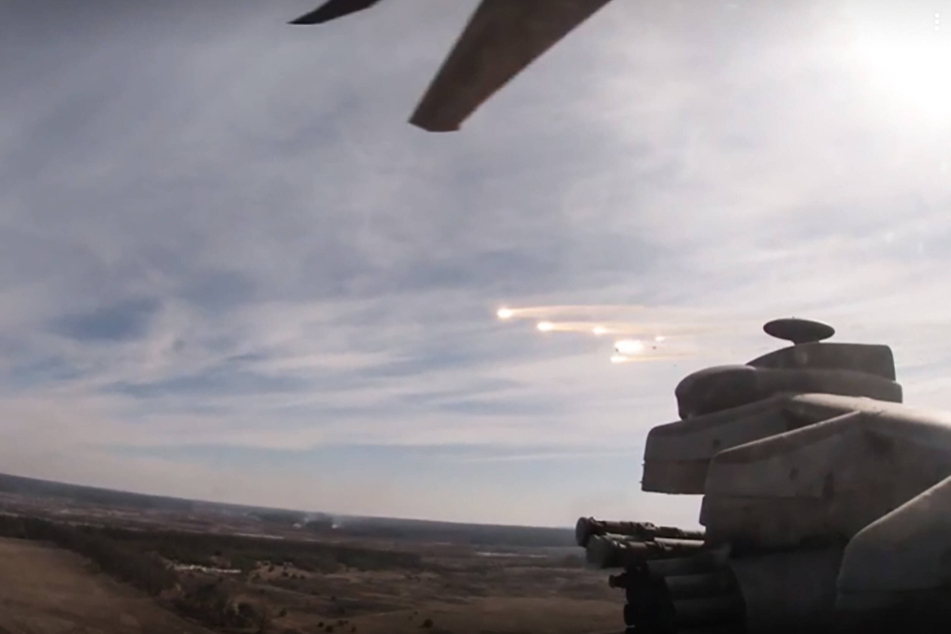 Moscow said the "Kinzhal" - or "Dagger" - air-to-surface missile destroyed an underground ammunition depot in south-western Ukraine on Friday.
The attack in the Ivano-Frankivsk region also marks the missile's first ever deployment in combat, the ministry said.
The Kinzhal missiles are fired from MiG-31 fighter jets and, according to Russia, can hit targets up to 1,200 miles away. Hypersonic missiles exceed the speed of sound several times over and fly at more than 3,700 miles per hour.
So far, there has been no comment from the Ukrainian government in Kyiv and Moscow's claim could not be independently verified.
Kyiv mayor Vitali Klitschko called on Western allies to continue supplying weapons to Ukraine, especially defense systems that could counter Russian aerial attacks.
"Please, support us," the former professional boxer said in an interview with the Italian daily Corriere della Sera on Saturday, day 24 of the war.
"We are capable of closing our airspace ourselves," the 50-year-old continued. "But we definitely need to get the right weapons."
NATO has repeatedly ruled out imposing a no-fly zone over Ukraine, fearing it could lead to direct military confrontation between Russia and the West.
Zelensky presents a grim death toll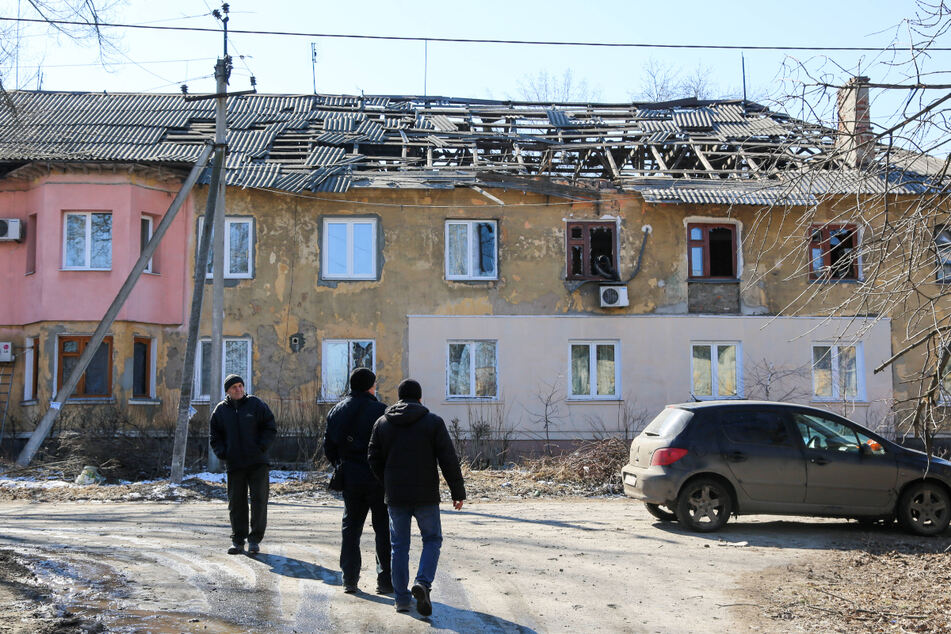 According to Klitschko, Kyiv has now recorded more than 200 civilians killed. About two million residents remained in the city, he said.
Ukrainian President Volodymyr Zelensky on Saturday claimed 14,000 Russians have died in the war.
Zelensky delivered a grim message addressed to the Russian people a day after Russian counterpart Vladimir Putin held a massive pro-war rally at a Moscow stadium in which the crowd waved Russian flags and chanted "Russia, Russia, Russia."
Zelensky said the 100,000 people in front of the stadium, along with 95,000 that were in the arena itself, corresponded to around the number of Russian soldiers who had entered Ukraine, Zelensky said on Saturday morning in a video message.
"And now imagine 14,000 corpses in this stadium, in addition to tens of thousands more wounded and maimed people," he said, referring to Ukrainian estimates of Russian losses since the war began.
Zelensky repeated his offer to meet Russian counterpart Vladimir Putin in a video message late Friday. Moscow has so far rejected the idea. The countries have come closer on the "key issue" of Ukraine's possible neutrality or NATO membership, according to Russian negotiator Vladimir Medinsky, but he said Friday there were still some points to be resolved before the presidents of the two countries could meet.
The head of the humanitarian staff for Kyiv Olexiy Kuleba said early Saturday at least 50,000 civilians had been evacuated from combat zones to the north and north-west of the capital and authorities were continuing rescue efforts from the most vulnerable areas.
Ten escape corridors have been set up for Ukrainians trying to flee war zones, Deputy Prime Minister Iryna Vereshchuk said on Saturday. The routes are agreed with Russia and announced anew each day for refugees to leave embattled Ukrainian cities and towns, but the corresponding agreements have been repeatedly violated.
Ukrainian presidential advisor Olexiy Arestovych said Saturday morning there had been more fighting between Russian and Ukrainian forces at the Chernobayevka Airport near Kherson in southern Ukraine.
Cover photo: imago/ITAR-TASS