Ukraine war: Senators make surprise Kyiv visit, US holds call with Russia as "third phase" begins
Kyiv, Ukraine - Russia's war on Ukraine is starting its "third phase" which will be one of protracted fighting, leaders in Kyiv say, as the US held its first call with Russia since the war began. Ukraine also welcomed a group of senators in an unannounced visit led by Minority Leader Mitch McConnell.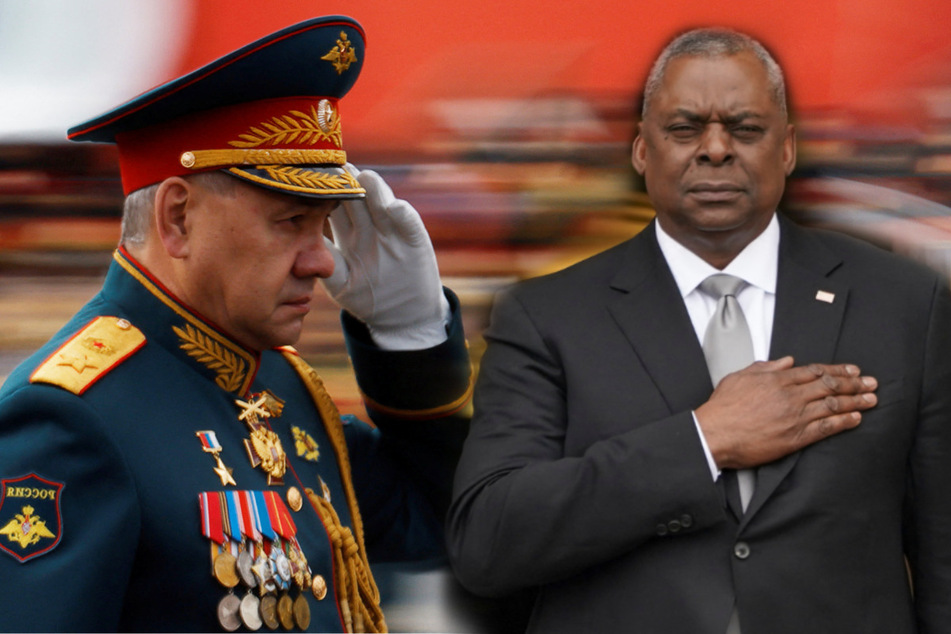 Ukrainian President Volodymyr Zelensky confirmed on his Instagram on Saturday that he welcomed a US congressional delegation in Kyiv, writing the visit "is a strong signal of bipartisan support for Ukraine from the United States Congress and the American people."
The Republican delegation also included Sens. Susan Collins of Maine, John Barrasso of Wyoming and John Cornyn of Texas.
"Thank you for your leadership in helping us in our struggle not only for our country, but also for democratic values and freedoms," the president added. "We really appreciate it."
On Friday, US Defense Secretary Lloyd Austin demanded an "immediate ceasefire" in a call with Russian Defense Minister Sergei Shoigu, in their first exchange since Moscow began its invasion.
The call lasted about an hour and it has been confirmed that the US requested the call. Since the two last spoke in mid-February, the Pentagon is said to have been reaching out for calls with Russian counterparts, but Moscow has not agreed until now.
The Pentagon said the call "emphasized the importance of maintaining lines of communication" but did not resolve any issues on the Ukraine conflict.
Ukraine war is said to have entered a "phase three"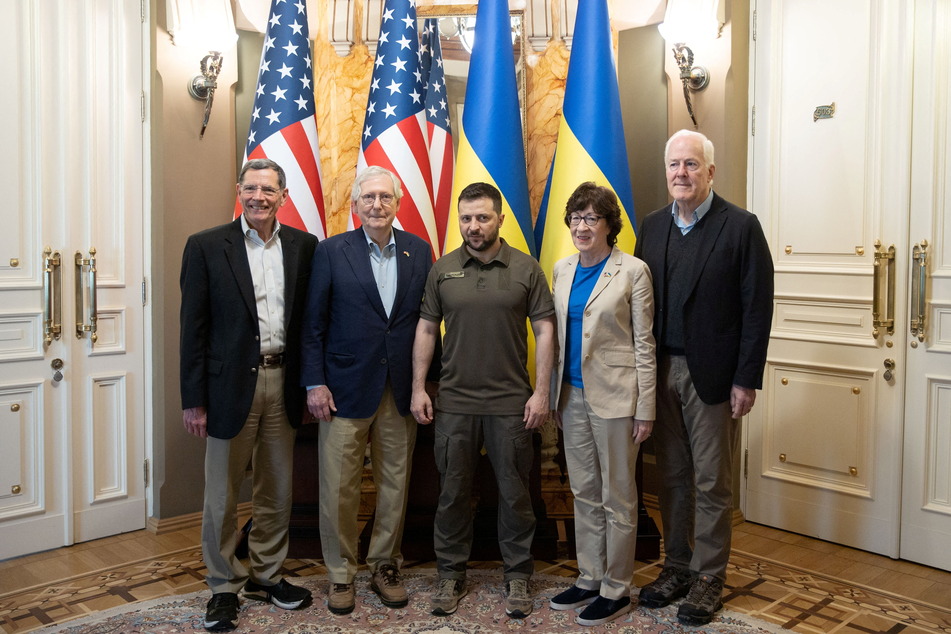 Ukrainian leaders believe the Russian offensive on its country is now turning in a different direction.
"Phase one" was an attempt to take Ukraine "in a few days," Ukrainian Interior Ministry advisor Viktor Andrusiv said in televised comments Friday night.
"Phase two" was defined by attempts to encircle Ukrainian forces and defeat them in several besieged areas, he said.
The new third phase will see Russian military forces defend the territorial gains they have made so far, he said.
"This shows that they plan to make it a long war," he said. Moscow appears to think that by dragging out the war in this way they can force the West to the negotiating table and get Ukraine to give in, he said.
Ukrainian Presidential Advisor Oleksiy Arestovych meanwhile said fighting so far has proven Russia's image of its "invincible second-largest army in the world" to be a "fake," UNIAN agency reported.
Arestovych also said he expected an imminent collapse of Russia's economy over the summer.
Ukraine's military intelligence chief Kyrylo Budanov meanwhile told Sky News he was optimistic the war with Russia would reach a turning point in August and be largely over by the year's end.
However, fighting has continued as Russia seeks to make further gains in eastern Ukraine, one of the main areas it has targeted since its large-scale offensive began.
Cover photo: Collage: REUTERS