Ukraine war: Zelensky warns that Mariupol could fall amid reports of chemical attack
Kyiv, Ukraine - Ukraine lacks the weapons necessary to liberate the embattled port city of Mariupol, which was close to being conquered by Russian forces, Ukrainian President Volodymyr Zelensky said.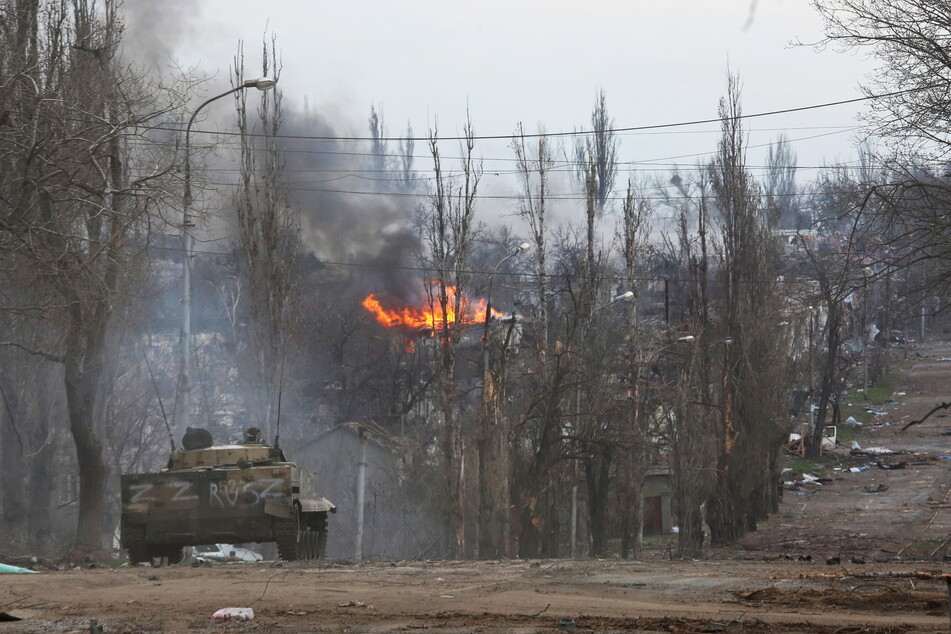 "If we got jets and enough heavy armored vehicles, the necessary artillery, we would be able to do it," he said in a video address late Monday evening.

"I am sure that we will get almost everything we need. But not only time is being lost. The lives of Ukrainians are being lost. Lives that can no longer be returned," Zelensky said.
"This is also the responsibility of those who still keep the weapons Ukraine needs in their armory. The responsibility that will forever remain in history."
The Donetsk separatist leader Denis Pushilin earlier on Monday claimed that fiercely contested port of Mariupol in south-eastern Ukraine had fallen to the Russians, in remarks cited by Russian news agencies.
The separatists have been fighting for weeks with the support of the Russian army to capture Mariupol, which is strategically important due to its location on the Sea of Azov.
Western military experts are observing Russian troops gaining ground in urban warfare.
Ukrainian Armed Forces commander Valeriy Zaluzhnyi said that the connection to the troops defending Mariupol from Russian forces had not been severed. He was responding to allegations by the marines deployed there that there had been no contact with the Ukrainian military leadership for two weeks.
About 4,350 civilians brought to safety from contested areas in Ukraine on Monday, including some 550 people who fled Mariupol, Deputy Prime Minister Iryna Vereshchuk said.
Reports of possible chemical attacks in Mariupol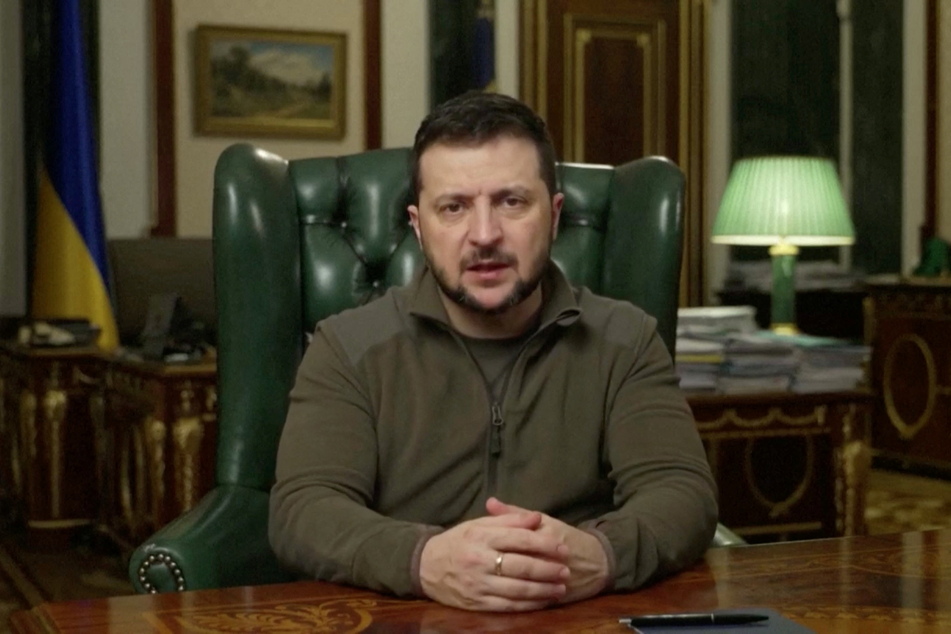 Meanwhile, the Ukrainian Azov regiment has reported that Russian forces used chemical weapons in the embattled port city of Mariupol.
An unknown substance was dropped from a drone over the contested city, the regiment said on Monday evening on Telegram.
Public Ukrainian TV broadcaster Suspilne reported there was no immediate confirmation from official bodies.
Military sources had considered the possibility of Russia using chemical weapons to be "very high."
According to the Azov regiment, victims were experiencing breathing difficulties and movement disorders.
British Foreign Minister Liz Truss said her country was "working urgently with partners to verify details" of the alleged use of chemical agents.
"Any use of such weapons would be a callous escalation in this conflict and we will hold [Russian President Vladimir] Putin and his regime to account," she tweeted.
The US said it was aware of reports that claimed Russian forces had deployed a potential chemical munition in Mariupol.
The Pentagon could not confirm reports but would continue to monitor the situation closely, spokesperson John Kirby said.
"These reports, if true, are deeply concerning and reflective of concerns that we have had about Russia's potential to use a variety of riot control agents, including tear gas mixed with chemical agents, in Ukraine."
Putin leaves "no optimistic impression"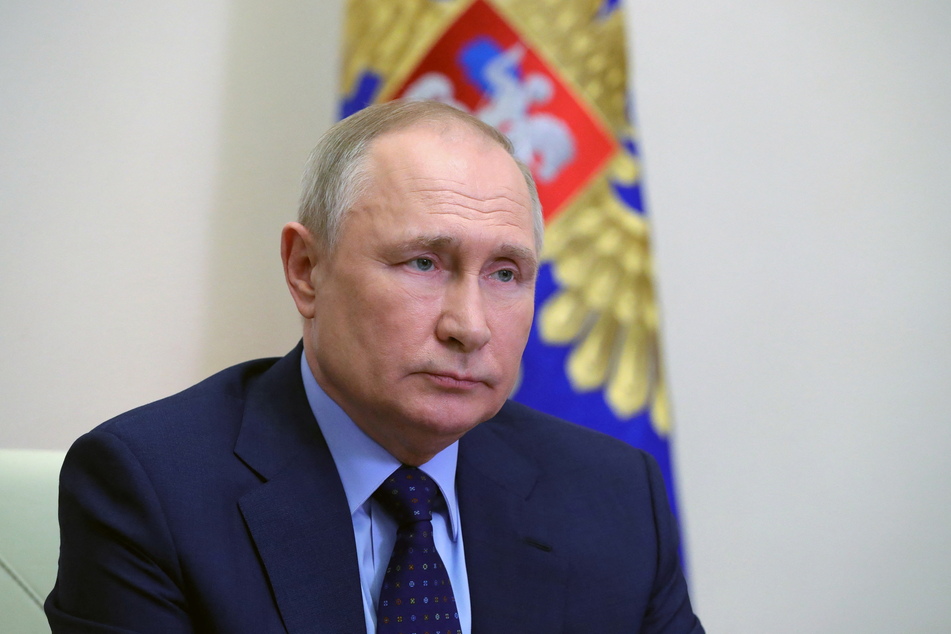 Earlier, Austrian Chancellor Karl Nehammer reported coming away from a meeting with Putin with "no optimistic impression" after the two had talks at Putin's residence outside Moscow.
Nehammer also told journalists in Moscow that the Russian military was preparing a fresh offensive in eastern Ukraine, adding that "this battle will be fought with vehemence," and urging civilians in the contested areas to use humanitarian corridors to escape the fighting.
Nehammer was the first EU leader to meet Putin in person since the outbreak of war over six weeks ago, though the meeting at Putin's residence lasted no more than an hour, suggesting that no progress had been made.
The chancellor's most important message to the Russian president had been that the war must end as in war there were only losers on both sides, the chancellery said, describing the conversation as "very direct, open, and tough."
Nehammer said he had addressed Russian war crimes in Bucha, among other places, and stressed that those responsible for the killing of civilians must be held accountable.
The Austrian chancellor rejected criticism for his decision to meet with the Russian leader in person. "Personal confrontation is needed," he stressed, adding that both Nehammer's fellow EU leaders and Zelensky had been aware of and supported the meeting.
Cover photo: REUTERS