UNICEF envoy Orlando Bloom discusses Ukraine war's effect on children with President Zelensky
Kyiv, Ukraine - Ukrainian President Volodymyr Zelensky and British actor and UNICEF ambassador Orlando Bloom have highlighted the severe consequences of war for millions of children in the country.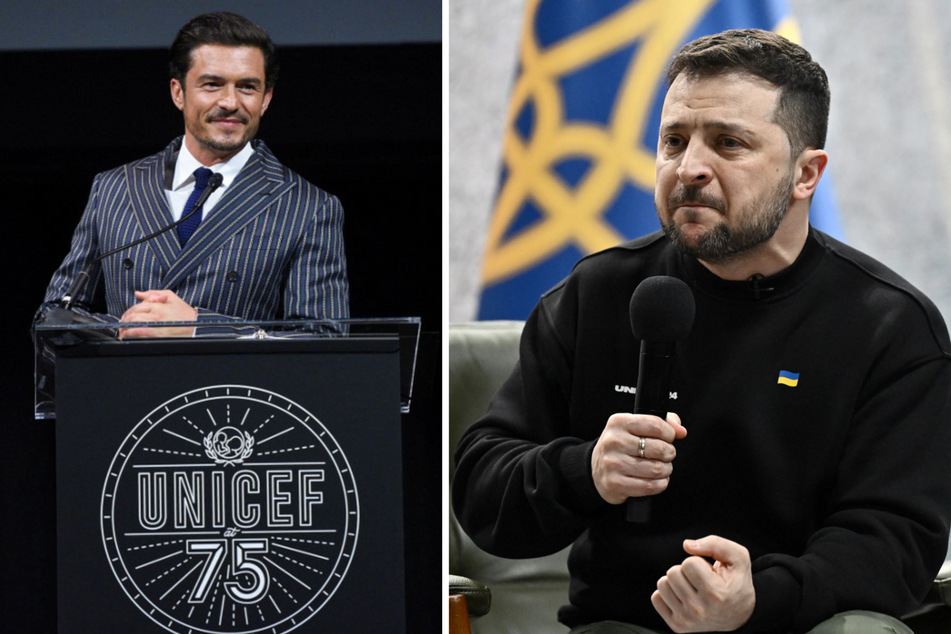 "The war is destroying the childhood of Ukrainian children," Zelensky shared on a video of his meeting with Bloom released on Monday. Thousands of schools were damaged or destroyed, he said.
"Almost 2.7 million Ukrainian schoolchildren are forced to learn online or in a mixed way," he said. Girls and boys were at risk of developing depression, anxiety, or other mental health problems, Zelensky added.
Bloom, who has been a UNICEF ambassador for humanitarian projects since 2009, said at the meeting that he had visited a family with five children of their own and four adopted war orphans.
UNICEF supports such parents "so that every Ukrainian child can be part of a warm, nurturing and devoted family," the Pirates of the Caribbean star said. Such models are better for children than care homes, he said in comments posted on Instagram.
"Children in Ukraine need to get their childhood back," Bloom said.
Orlando Bloom raises awareness of "missing children" in Ukraine
Bloom also addressed the fate of "missing children" whose whereabouts need to be clarified. The 46-year-old actor called Russian President Vladimir Putin, without mentioning his name, a "war criminal."
The International Criminal Court in The Hague, Netherlands, had issued an arrest warrant for Putin for abducting children. Russia denies that children were deported. Moscow says the children were taken to safety from the war in Ukraine.
Zelensky says that thousands of Ukrainian girls and boys are being forcibly "Russified" and deprived of their Ukrainian identity.
Cover photo: Collage: VIVIEN KILLILEA / GETTY IMAGES NORTH AMERICA / GETTY IMAGES VIA AFP & Genya SAVILOV / AFP