LA hit with massive 4.2 magnitude earthquake that shakes up a few celebrities
Los Angeles, California - A big earthquake rocked southern California early Wednesday morning, and a few celebrities took to social media to share their reactions.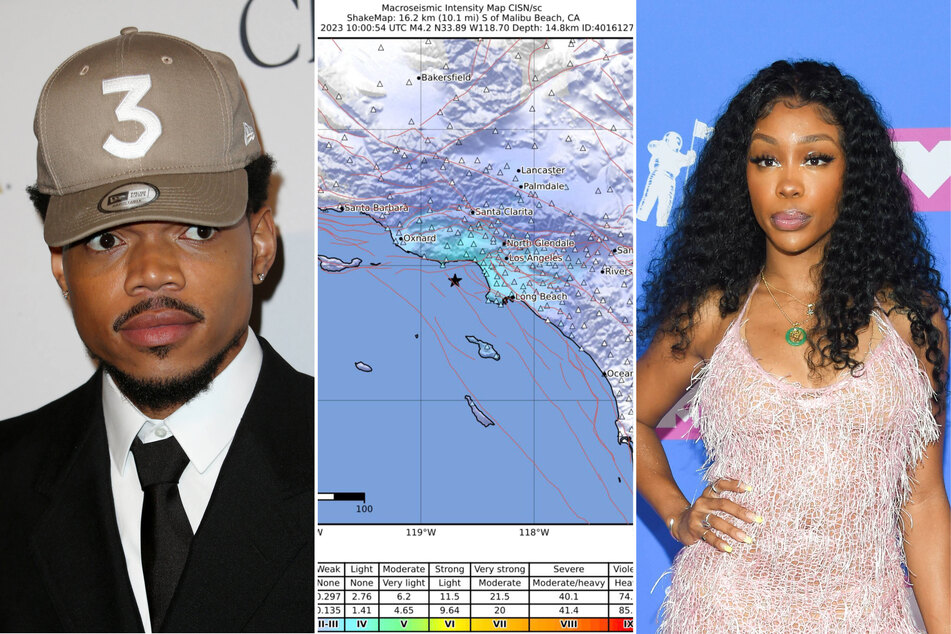 The Los Angeles Fire Department (LAFD) issued an alert that the area was in "earthquake mode" as of 2 AM early Wednesday morning.
The local US Geological Survey Shake Alert service reported a 4.2 earthquake about 10 miles south of Malibu Beach, followed by aftershocks at magnitude 3.5, 2.8, and 2.6.
By 2:45 AM, the LAFD completed a strategic survey of the Los Angeles area and said "No damage or injuries were reported, and normal operational mode has resumed."
While this quake was nowhere near as bad as the 6.4 earthquake that rocked Northern California this past December, it did drag out reactions from a few celebrities on Twitter.
"Anyone else felt that Earthquake in la rn?" tweeted R&B artist SZA.
Electronic artist Zedd shared, "Damn that earth quake felt GNARLY here in The Valley."

Model Winnie Harlow described the experience as a "living nightmare" that "jolted me out of my sleep." Film director Matthew Cherry also said it woke him up.
Even Chance the Rapper chimed in with "#earthquake," later stating it was his "First one ever scared the sh*t out of me."
Speaking of the earthquake, the US Geology Survey Shake Alert service wrote, "We know some of you felt shaking, and we hope you took a protective action like Drop, Cover, and Hold On."
Cover photo: Collage: IMAGO/ZUMA Wire & Screenshot / Twitter / USGS & IMAGO / Runway Manhattan