US accuses China of aggressive fighter jet move over South China Sea
Washington DC - Washington on Tuesday accused a Chinese pilot of an "unnecessarily aggressive" intercept maneuver after an incident over the South China Sea between a Chinese fighter jet and a US reconnaissance aircraft.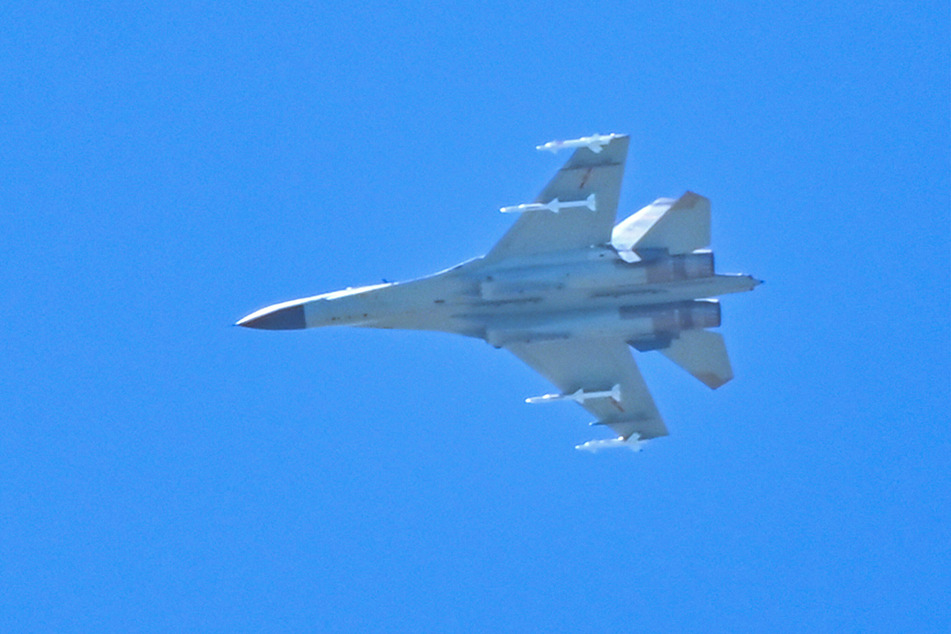 On Friday, a US RC-135 aircraft was conducting a "safe and routine mission over the South China Sea in international airspace," when a Chinese pilot flew his fighter jet directly in front of the US aircraft, the US Pacific Command said in a statement on Tuesday.
The move forced the US aircraft to fly through the "wake turbulence" of the Chinese jet, which can be dangerous.
"We expect all countries in the Indo-Pacific region to use international airspace safely and in accordance with international law," the US Pacific Command said.
The US also released a video of the incident.
Beijing, in turn, blamed slammed "US provocation."
"The United States' long-term and frequent sending of ships and planes to conduct close surveillance on China seriously harms China's national sovereignty and security," foreign ministry spokesperson Mao Ning said.
The Chinese military insisted that the US plane "deliberately broke into our training area to carry out reconnaissance and interference."
What territory does China claim in the South China Sea?
China claims huge swathes of the resource-rich South China Sea, where it has built artificial islands with military-capable facilities and entered territorial waters of neighboring countries while searching for oil and gas, leading to conflict with South-East Asian nations including Vietnam, Malaysia, the Philippines, and Brunei.
In 2016, the Hague-based Permanent Court of Arbitration ruled Beijing had no legal or historical basis for its so-called "Nine-Dash Line," which demarcates its claims to almost the entire South China Sea. China, however, has ignored the ruling.
Ties between Beijing and Washington are at their worst since diplomatic relations were established in 1979. China's backing for Russia's war in Ukraine, its claims in the South China Sea, US controls on high-tech exports, and an ongoing trade war with punitive tariffs are among the sources of contention.
Cover photo: HECTOR RETAMAL / AFP