Violent baptism leaves mother furious: now she wants to sue the priest
Limassol, Cyprus - A young was outraged by an Eastern Orthodox priest's rough handling of her baby during a baptism ceremony in Cyprus.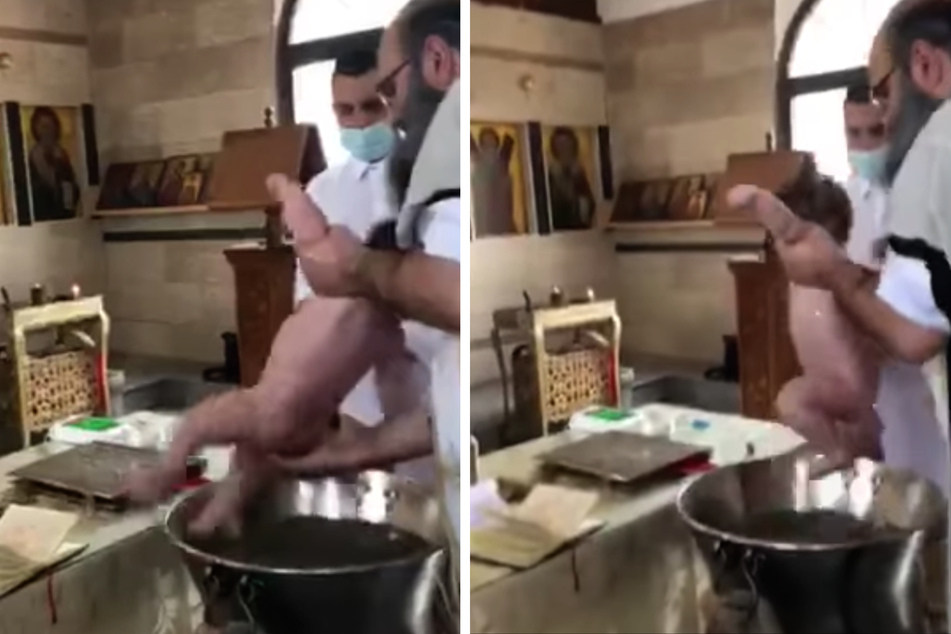 On October 18, Ntina Shitta shared a video on her Facebook account, showing her naked, screaming child being repeatedly dunked by the priest.
The man says a prayer, before lifting the terrified toddler high into the air and then plunging it down into a cauldron full of water. 
The poor baby struggles and squirms, at one point slipping out of the priest's grasp and banging against the side of the basin. The cleric quickly gets hold of the little one again and continues the violent treatment.
By now, the screams are echoing around the church and guests can be heard whispering and gasping in shock at the ugly scene.
The baptism was definitely not what this family had in mind.

Priest apologizes to the family
On Facebook, Ntina Shitta shared the footage of this (unfortunately) unforgettable day, which should have been one of the most beautiful of her life.

"The baby of course was all red all over the body and in shock," she wrote angrily, before going on to complain about the priest, whom she calls "horrible" several times.
Now she wants to take legal action against him and has already called in her lawyer.
The Daily Star reported that shortly after the ceremony the priest gave a TV interview to explain himself and apologized to the family:

"There was no intention on my part to hit or injure the baby [...] When I realized that the baby was in stress, I tried to complete the ritual as soon as possible."
Cover photo: Facebook/Screenshot/Ntina Shitta