Giant vulva sculpture on a hill causes a stir in Brazil
Pernambuco, Brazil – This big, red sculpture is rubbing conservatives in Brazil the wrong way – maybe because it is inspired by female genitalia.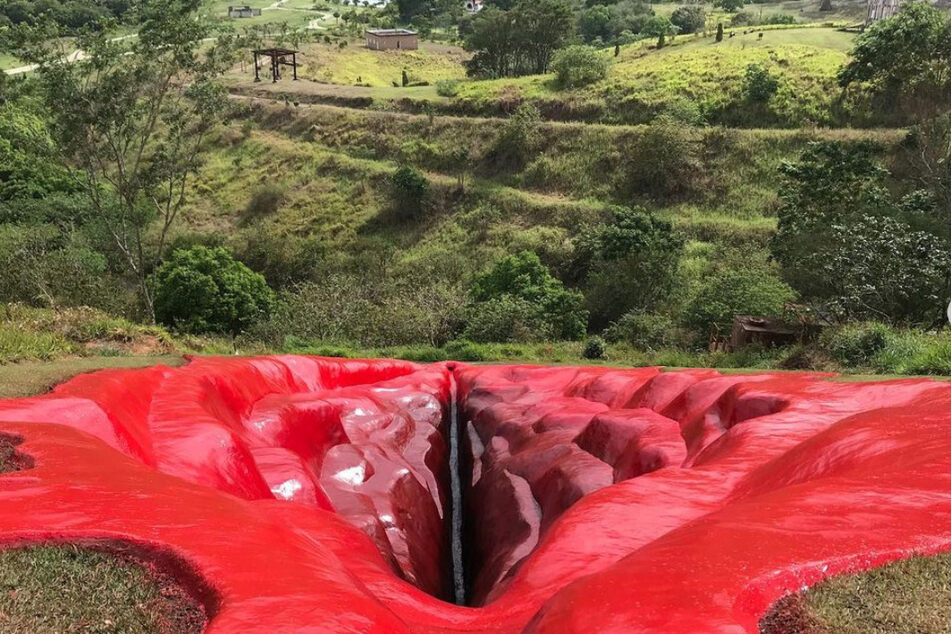 The statue called Diva was unveiled last week, NBC News reported. The installation was built into the hillside of a former sugar mill that has been turned into an open-air museum in Pernambuco.
According to the artist Juliana Notari's Facebook and Instagram posts, Diva, which is made of reinforced concrete and resin, took twenty pairs of hands to build. The excavation is about 108 feet long, 52 feet wide, and almost 20 feet deep.

Notari wrote that Diva embodies issues that have become increasingly urgent. According to the Guardian, Diva is meant to "question the relationship between nature and culture in our phallocentric and anthropocentric western society." The sculpture is bold red and sticks out in the landscape like a gash or a wound, which is what Notari was going for, as she also wanted to spark a discussion on the "problematisation of gender."
The piece garnered a lot of attention on Facebook. The artist's page was flooded with both support and criticism in the form of 25,000 comments. Much of the criticism came from apparent supporters of Brazilian President Jair Bolsonaro, who recently tweeted that he would never support legalized abortion in Brazil.
Juliana Notari posted pictures of the work and its creation
Bolsonaro and his supporters repeatedly criticize "left-wing" art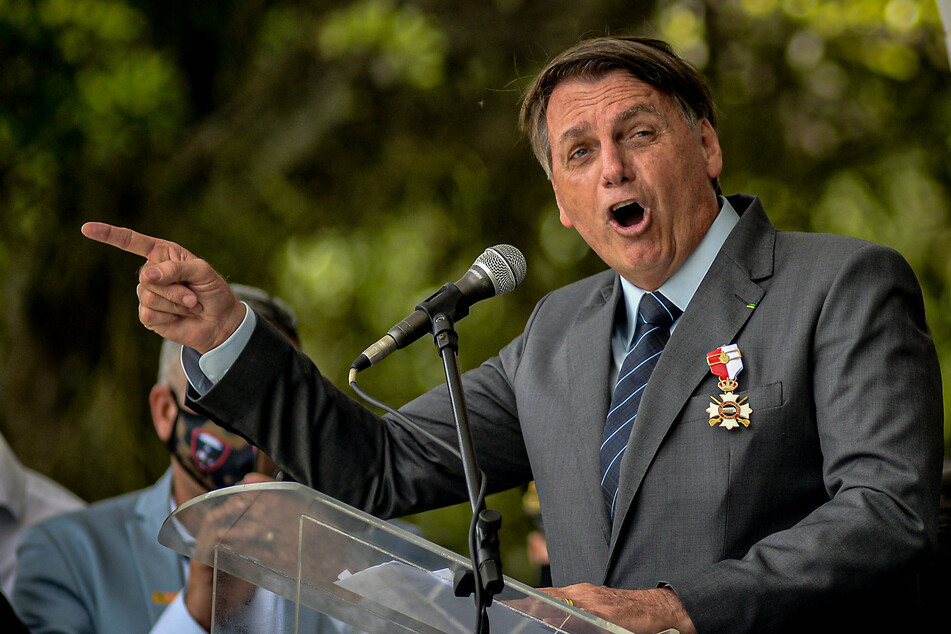 Since he took office in 2019, President Bolsonaro has repeatedly criticized art that he considers to be left-wing, and many artists see him as an enemy of culture. Bolsonaro has also tried to freeze funding for movies with LGBTQ themes and has referred to left-wing artists as people who mooch off government funds while spreading communist propaganda.
One of Bolsonaro's political gurus, Olavo de Carvalho, who is based in the US, took to Twitter to rant about the piece. He suggested that a giant penis be built to contrast the vulva. His tweet got lots of attention and over 9,000 likes.
On Facebook, a commenter wondered what he was supposed to tell his daughters when they asked him what was on the hill: "With all due respect I did not like it. What will I answer?"
A female supporter of Notari's work responded "With all due respect, you can teach your daughters not to be ashamed of their own genitals." The piece seems to be doing exactly what Notari intended it to do: spark discussion.
Cover photo: screenshot/ Instagram / juliana_notaris