North Korea fires pair of ballistic missiles as Japan issues emergency alert
Seoul, South Korea - North Korea fired a pair of unspecified ballistic missiles towards the Sea of Japan on Sunday, also known as the East Sea, the South Korean military said.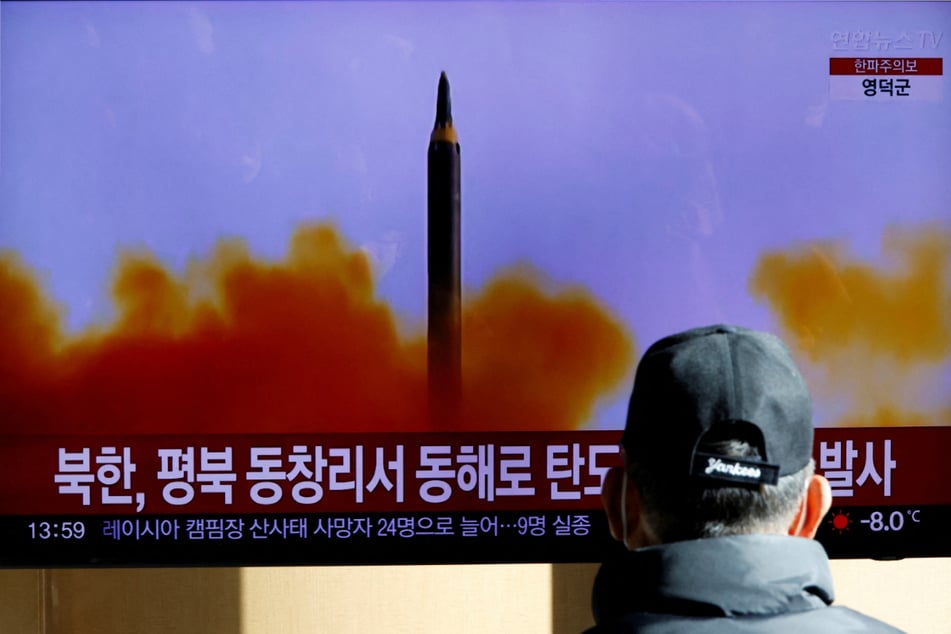 South Korean news agency Yonhap cited the Joint Chiefs of Staff (JCS) as announcing the tests, held about 50 minutes apart, but no further details were released. Japan's prime minister's office also issued an emergency alert on Twitter.
The missiles had a potential range of striking Japan, according to AP.
South Korea's military had strengthened "our monitoring and surveillance activities" and maintained "a full readiness posture in close cooperation with the United States," the JCS told Yonhap.
On Thursday, North Korea tested a "high-thrust solid-fuel" engine that could allow for quicker launches of ballistic missiles, state media reported.
UN resolutions prohibit North Korea from testing ballistic missiles of any range.
The situation on the Korean peninsula is currently very tense. Nuclear-armed North Korea has conducted a string of missile tests in recent months, which the US has condemned, including a record-breaking ballistic missile that flew over Japan in October and caused alerts and alarms to sound in the country.

The US recently ramped up its military drills in the area and imposed new sanctions on entities linked to North Korea's nuclear weapons program.
In an emergency meeting, South Korean security officials said the country will up its defense in a trilateral security cooperation effort with the US and Japan.
Observers fear that North Korea's first nuclear test in years is imminent.
Cover photo: REUTERS