Kamala Harris slams Pyongyang's rocket test during Korea trip
Seoul, South Korea - US Vice President Kamala Harris and South Korean President Yoon Suk Yeol condemned a ballistic missile launch by North Korea earlier this week.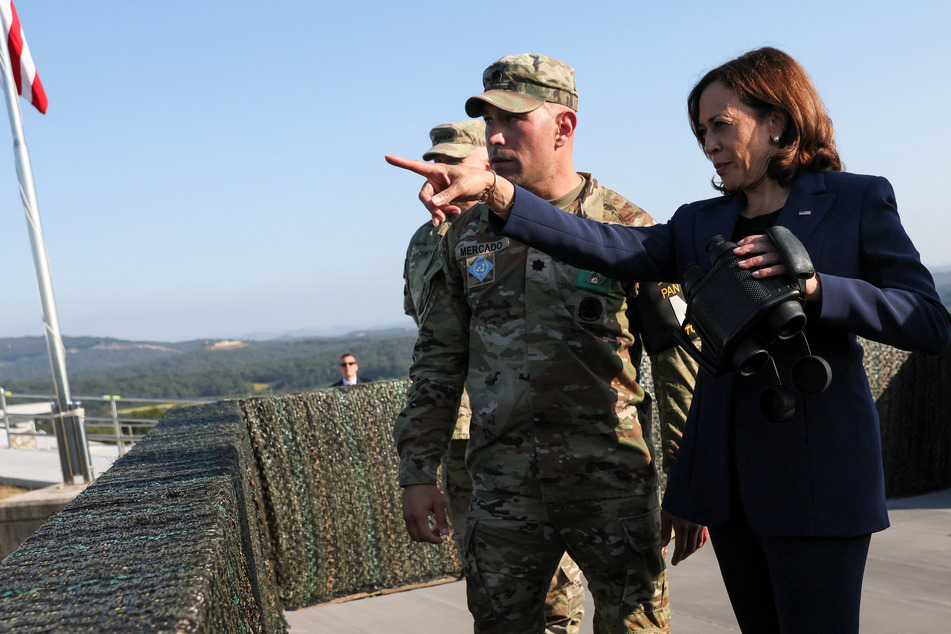 Pyongyang fired the missile towards the Sea of Japan. UN resolutions prohibit North Korea from testing any kind of ballistic missile.

The test came a day before Harris visited Seoul and amid heightened tensions in the region as the North has carried out a series of nuclear-capable missile tests this year.
North Korea recently passed a law allowing for a nuclear response to a perceived threat of attack.
Meanwhile, the US launched four-day military drills together with the South Korean Navy this week.
Yoon and Harris also discussed China and Taiwan and "the effort to preserve peace and stability across the Taiwan Strait," according to a White House statement.
After Thursday's talks in Seoul that lasted nearly one-and-a-half-hours, Harris visited the heavily fortified border between South and North Korea, where she met several US soldiers and their family members.
She had previously been in Japan to attend ceremonies for the assassinated former prime minister, Shinzo Abe, on Tuesday.
Cover photo: REUTERS