Heroic cat makes the ultimate sacrifice to protect his family from snake attack
Tanawha, Australia - Heroes come in all shapes and sizes. Arthur from Australia proves that some cats are willing to make the ultimate sacrifice for their humans.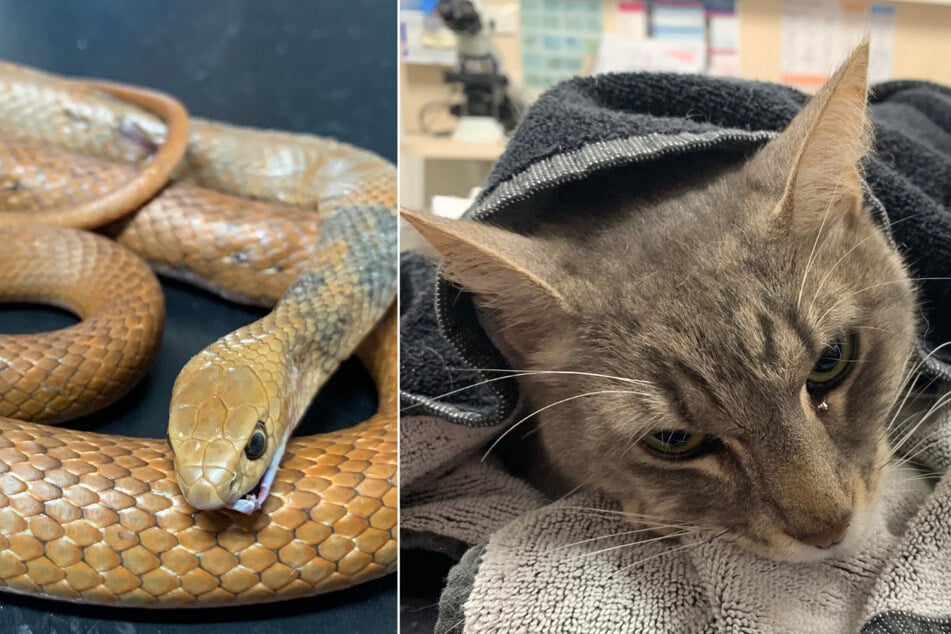 In a Facebook post, the Animal Emergency Service, which provides emergency veterinary care for pets in Brisbane and on the Gold Coast and Sunshine Coast of Australia, detailed the heartbreaking and fatal case of their feline patient Arthur.
The pet cat from Queensland was accompanying his owners' small children who were playing in the garden, when he noticed some approaching danger. One of the ten most venomous snakes in the world, an Eastern Brown Snake, suddenly appeared near the youngsters and was coming towards them!
Arthur reacted immediately to protect his human family and pounced on the poisonous snake. They wrestled to the bitter end and the corageous cat managed to kill the snake.
But while Arthur probably saved the children, he was fatally bitten in the process. After a few fainting spells, he fought off the venom from his snake bite for almost 24 hours.

As his health deteriorated and he collapsed again the next morning, his owners rushed him to the hospital.
Deadly snake bite did not take effect until the next day
Brisbane Animal Hospital, who said they had given Arthur medical treatment in the past after he had gotten himself into "mischief," tried to revive the animal. But veterinarians were unable to save his life.
"Unfortunately, Arthur's symptoms were too severe to recover. It was with the heaviest of hearts his owners had to leave Arthur after he gained his angel wings," their Facebook post read.

They continued, "His family, understandably devastated, remember him fondly and are forever grateful he saved the children's lives."

Cover photo: Screenshot/Facebook/Animal Emergency Service