Injured cat knocks on woman's door and asks for help
Québec, Canada - In the middle of winter, a woman from Canada received an unusual visit.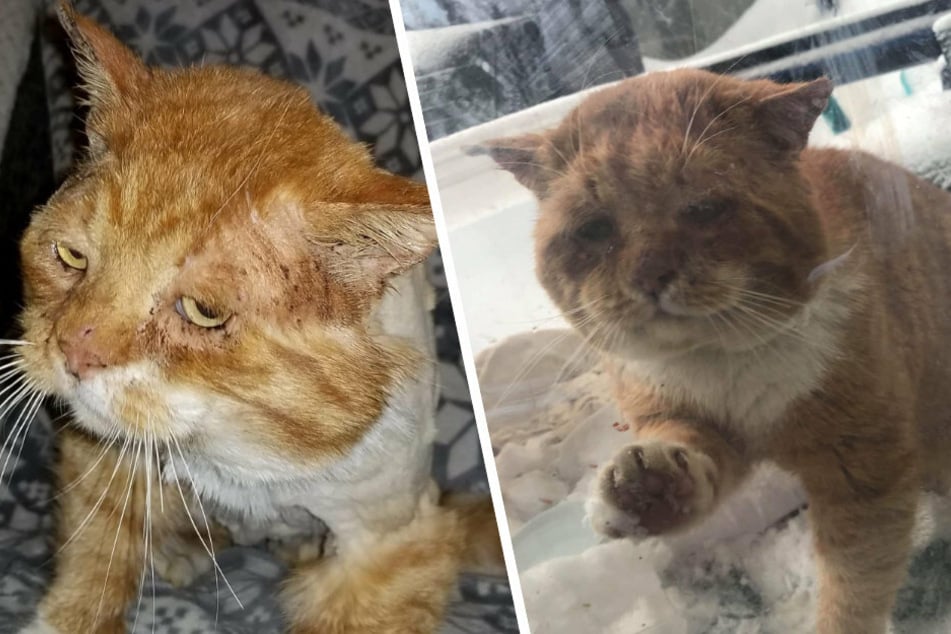 It was a slight knock on the door that caught the woman's attention. As she got up and went to have a look outside, she spotted a little orange cat in a pile of snow in her backyard, meowing. Over and over again he weakly knocked on the glass door, asking to be let in.
As The Dodo reported, the woman worked as a foster volunteer at Un Chat à la Fois, a kitten rescue in Quebec, Canada. After she let the little freezing feline inside, she immediately sent a picture of the poor thing to the organization's founder, Marie Simard.

"She said she knew we were not taking adult cats and was looking to help him," Simard told The Dodo.
But as soon as she saw the picture of the little ball of fur with the terribly sad eyes, her heart broke and she arranged the kitten to be taken to a veterinary clinic, where the vet discovered that he was in desperate need of help – his body was covered in bite wounds, fleas and ticks.
But that wasn't all. The animal also suffered from frostbite, rotten teeth and diabetes. Had he not asked for help, he probably wouldn't have survived another winter.
Aslan's story has a happy ending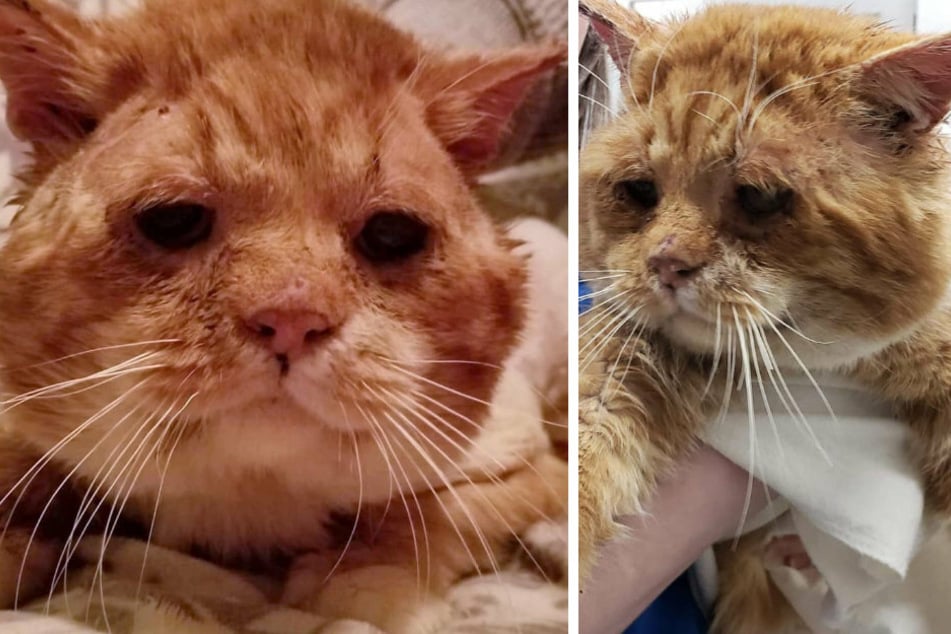 But thanks to his cry for help, the cat was saved and treated.
Even though the kitten had probably been growing up on the streets, he enjoyed all the attention from the people at the veterinary clinic.

"He would take his paw out of the cage at the vet so the people would pet him," Marie, who named him Aslan, after the lion from the movie The Chronicles of Narnia, remembered.
Aslan's health improved after only a few days, and he was quickly placed with a new foster mom until he recovers – at least that was the plan.
Because as soon as the cat was in perfect health again, his new foster family did not have the heart to part with him and another rescued cat named Cleo, so they kept them both.
Two animals found their forever home
After a hard life, these two fortunate felines are finally getting the love they deserve.
Cover photo: Facebook/Bildmontage/unchatalafois