Dog vs. lion: crazy video shows who won the rumble in the jungle
India - When a skinny dog takes on a full-grown lioness, not many would expect it to go well.
The video of this epic battle was posted on Twitter by Parveen Kaswan, who works for the Indian Forest Service. It immediately went viral and got more than 183,000 clicks since it was published on Saturday.
The footage was shot by social worker and nature photographer Zubin Ashara during a safari in the Indian wilderness, according to TimesNowNews.
The clip shows a dog and a lioness throwing paws in a breathtaking fight that goes on for about a minute and a half.
A whole jeep full of safari goers watches the animals brawl and then witnesses the incredible result.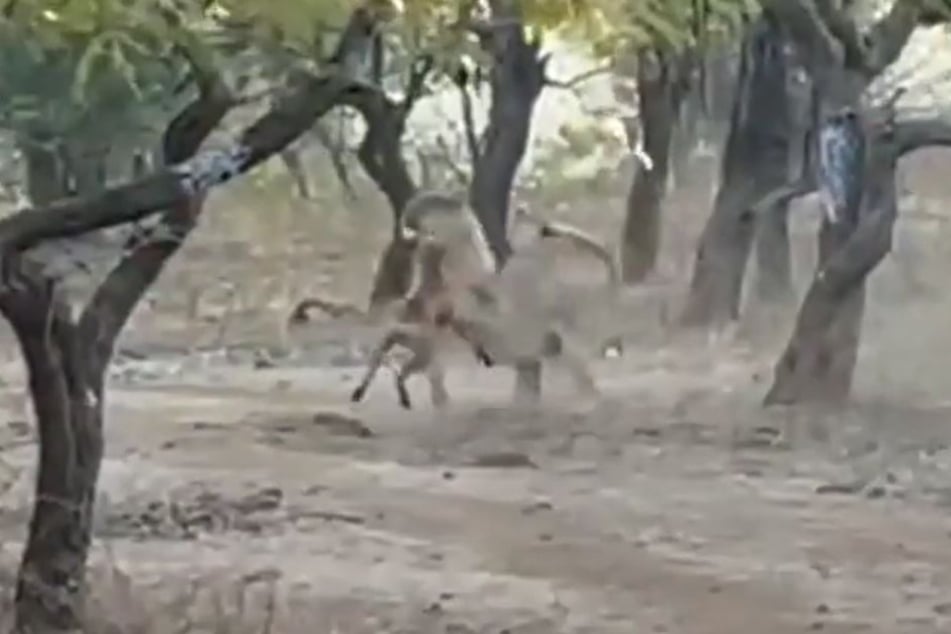 Fight takes unexpected turn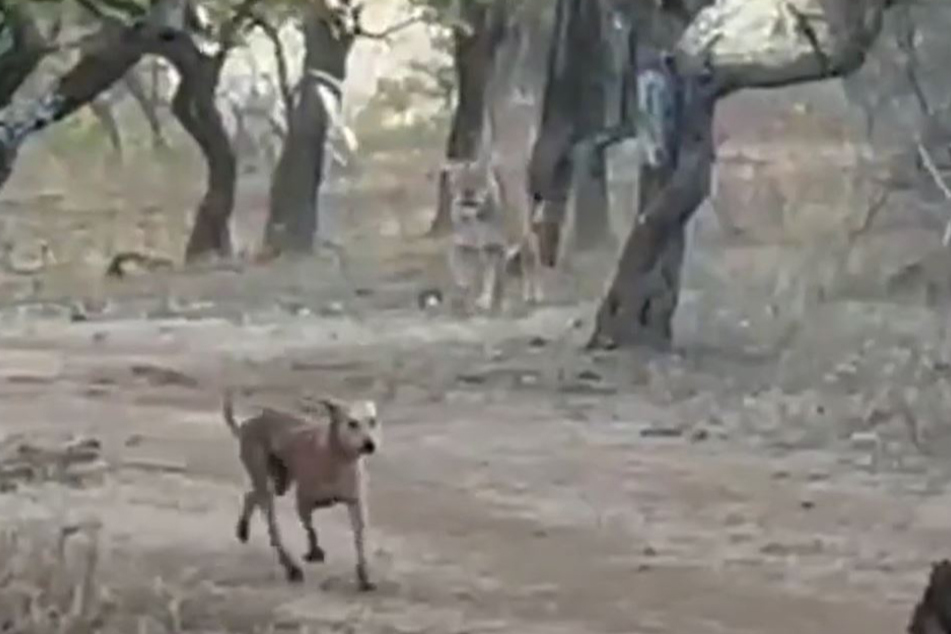 When the footage starts, the animals are already locked in battle. And it doesn't look like the dog is going to come out unscathed. The lioness lunges at the pooch and wallops him with her huge paw.
But the dog doesn't back down. It barks and dodges, and won't give in even though it's clear that he's outmatched.
Surprisingly, the big cat seems caught off guard by the dog's gumption and actually backs down, unsure what to do next.
The dog then turns and seems to be walking away, but after a few steps, changes its mind. Staring down the advancing queen of the jungle, the fearless pooch actually goes on the offensive.
At first the lioness holds her ground. But this seems to embolden the dog, which intensifies its charge and lunges at the wild animal, barking fiercely. After a few swats the big cat, backs away and the dog swaggers away from the fight, victoriously wagging its tail.
What makes the whole scene even more surprising is that the big cat wasn't alone. She had back up! There was another lioness hiding between the trees the whole time. It seems like it was this stray dog's lucky day.
Cover photo: Twitter/Screenshots/@ParveenKaswan