Abandoned dog has a note on her collar with heartbreaking message
Johnson County, Indiana - Animal control officials in Johnson County recently received a tip about a dog that had been tied to a tree and abandoned. When they found the lonely animal, they discovered a note hanging from her collar - and its message was heartbreaking.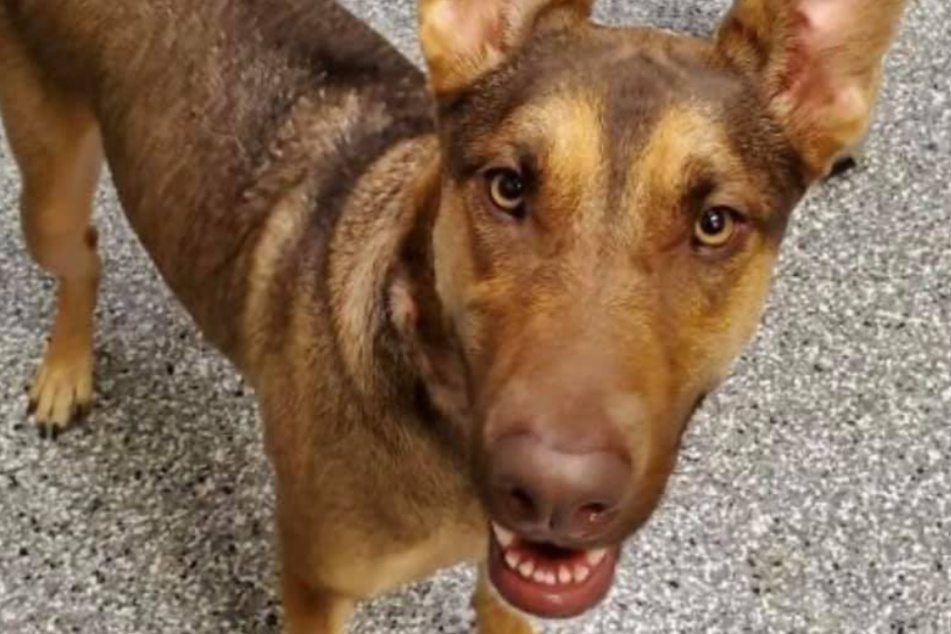 According to The Associated Press, the director of the Johnson County animal shelter felt sorry for the former owner after reading the note, even though he had left his dog in such a sad state.

In the message, the man gave some explanation for his actions. It was written from the dog's perspective.
"Hi, my name is Roadie [...] My dad lost his job and soon his home from covid. Please pray for him and give him hope that I will find a good home!"
The note included plenty of details and facts about the dog's former life and behavior.
"I was a spoiled girl, my dad gave me my own couch to lay on and my own memory foam bed [...] Please if you find me, give me a good home and love. And maybe a friend! I love children and play well with other dogs." 
Hope for Roadie CHECK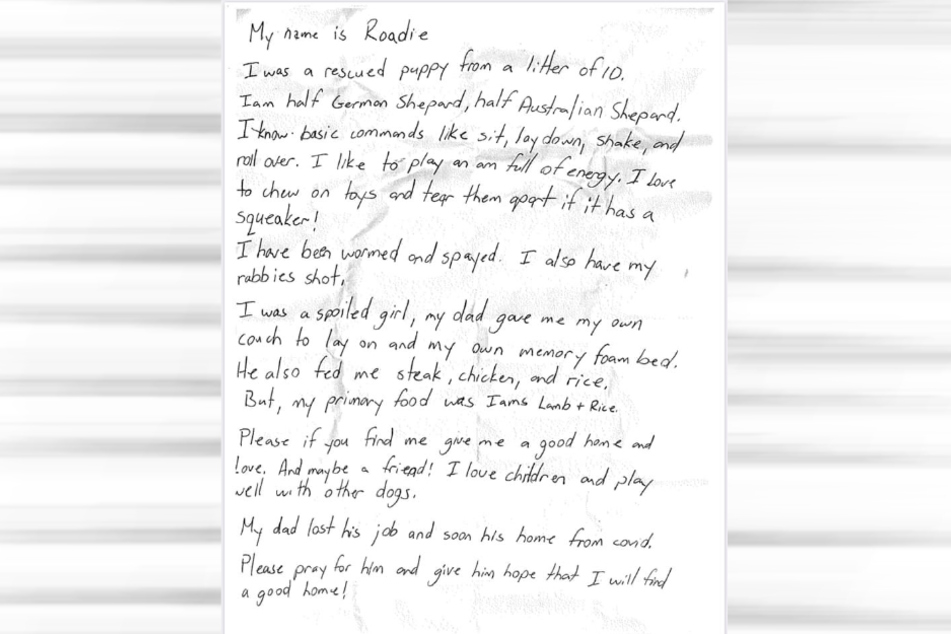 And while Michael Delp, the director of the animal shelter, can understand the former owner's motives, he was still pretty critical of his behavior. 
"[...] to release a dog out in the middle of nowhere that's just not the way to go about it. There's all kinds of things that could happen to this animal. Struck by a vehicle or attacked by other animals."
It would definitely have been better to take the dog to the shelter directly. Delp added that Roadie was safe at the moment.
He has received over 20 adoption applications for the furry friend by now, so hopefully Roadie will have a new family soon.
Cover photo: Twitter/Screenshots/@AaronTheNewsGuy