Abandoned dog runs out of the jungle and into the arms of new celeb owner
Thailand/UK - Niall Harbison rescues dogs in Thailand, posting their stories on his Instagram to help find the dogs' forever homes. Little did he know that one pup would end up in the hands of a real-life rock star!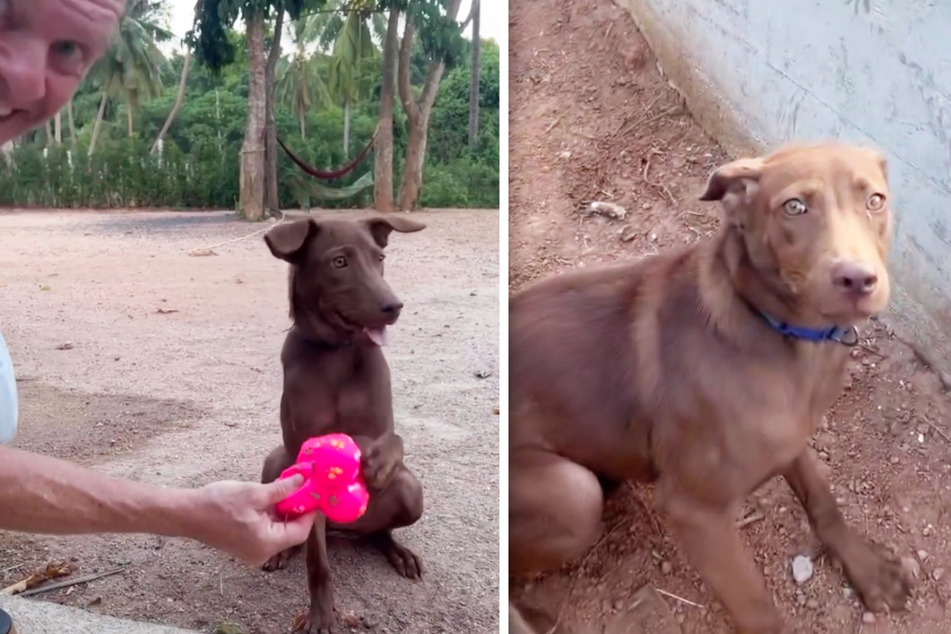 Buttons the dog was abandoned in the middle of the night in the jungle of Koh Samui at just 5 months of age. Harbison (43) said on Instagram that Buttons was adopted for no longer being "cute enough."
"She [got] no options in life but she made her own luck with her gorgeous friendly nature and her big gentle eyes," Harbison said of the dog on his Instagram.
The pooch was rescued by Harbison over the course of 10 days as he slowly gained her trust. She lived with him and the 800 other shelter animals in Thailand for several months as the rescuer looked for people willing to adopt her permanently.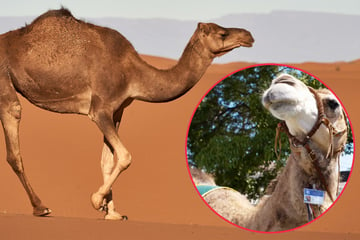 Harbison posted about Buttons on his Instagram of nearly 700,000 followers to see if anyone was interested in the pooch. One application in particular stood out from the rest.
Rock star Liam Gallagher shows interest in adopting Buttons the dog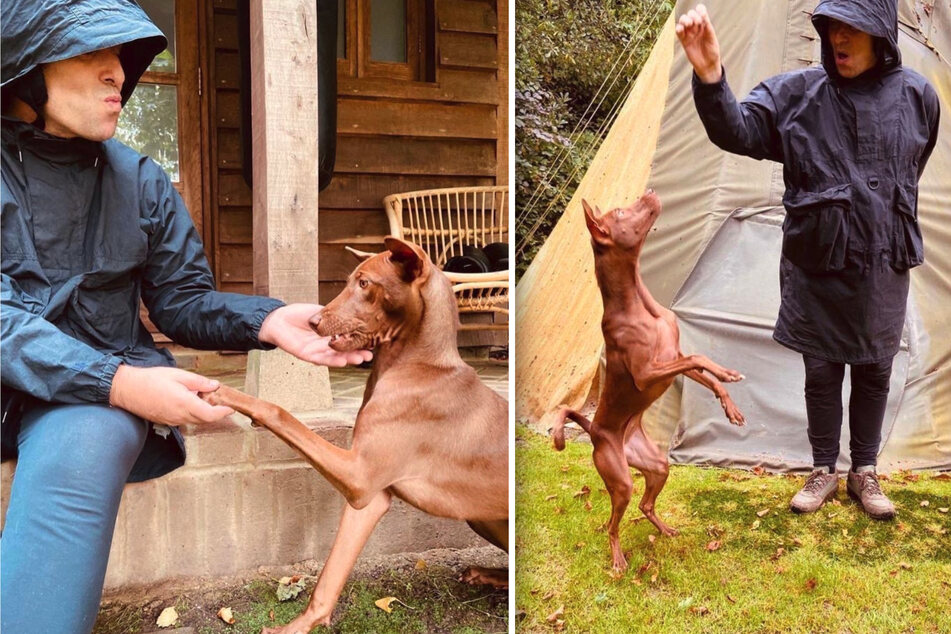 "The name on the form was Liam Gallagher, but I thought that's obviously not him," Harbison told Sky News. "Then the next line was occupation, and it was 'singer'. I thought my mates were taking the p***. But I checked it out a bit more and his details all stacked up!"
Liam Gallagher is the former lead singer of the world-famous British rock band Oasis, which rose to fame in the '90s with hits like Champagne Supernova and Wonderwall.
A video call with Liam Gallagher and his girlfriend Debbie Gwyther cleared up any doubts – it really was the Oasis frontman after all!
"They have cats and they just really wanted a dog. They've been following me on social media and wanted Buttons," Harbison said.
Buttons arrived in London just in time to celebrate her new owner's 51st birthday on September 21!
Cover photo: Collage: Screenshots/Instagram/@liamgallagher