Dachshund gets adorable punishment for daring dive in viral TikTok
One little dog has become a TikTok star after he fearlessly dove into a lake, leading his owner to take a hilarious new precaution.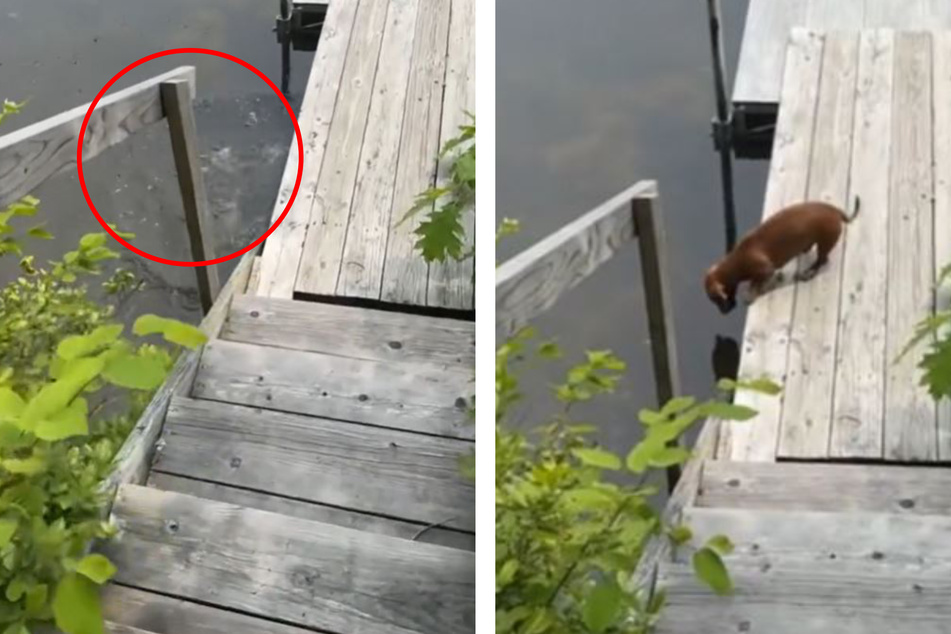 In a viral video with over 60 million views, a dachshund named Kiro is seen jumping into the water and... nothing.
The short-legged pup struggles to get up to the surface as his owner rushes to the rescue and pulls the furry adventurer out of the water.
After a cut, a skeptical Kiro is seen rocking a life vest at the request of his owner.
"I know you're a strong swimmer, but you just never know," she said to the adorable pup.
With over 10 million likes, many TikTok users demanded to see Kiro in action with his new vest.
Kiro's owner delivered, thankfully, and posted another precious video of the fearless four-legged friend.
Dachshund Kiro earns over 10 million likes with adorable swim attempt
The new video shows that the brave dog is even more courageous with his new aid.
Without batting an eye, the dachshund jumps into the water, but despite the life jacket, the little one wants to get out very quickly.
Once again, his owner rushes to help, pulling Kiro, who seems to be panicking a bit in the waves, out of the water.
"We are both learning not to panic when he starts logging over," his owner joked in the caption.
The sequel clip has also become a favorite on the platform, scoring over two million likes since it was posted.
Cover photo: Collage: Screenshot/TikTok/__..twigs..__