Dog birthday party throws TikTok for a loop – and was a real ball
Scottsdale, Arizona - An influencer threw her one-year-old golden retriever Hudson a birthday bash – and gave him and his puppy pals 200 tennis balls! While his reaction is sure to make you smile, the party didn't please everyone.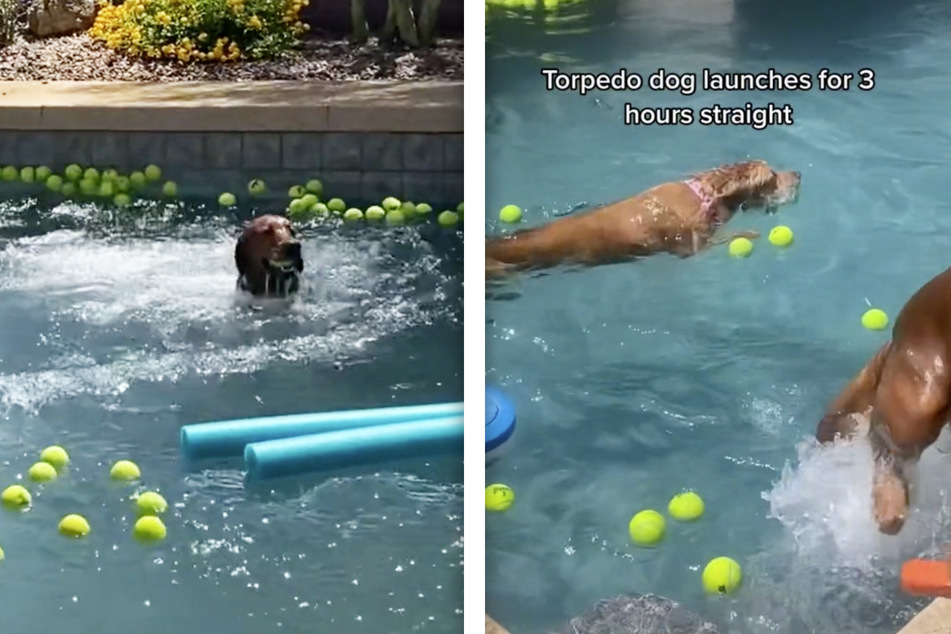 Not every dog gets to have a fantastic birthday.
But a golden retriever from Arizona, certainly had one heck of a first birthday bash.
His owner, influencer Camille Griffith, invited her dog's canine friends to a pool party last week and shared a video of the event on TikTok.
Now, every good party has something special, like a drink or a theme, or good company. Hudson's party was no exception. His party featured a pool full of 200 tennis balls thanks to his doting owner.
The social media and marketing guru also treated the puppy attendees to their very own dog-friendly charcuterie board and cake.
It's clear from the viral TikTok video that Hudson and the other puppy party goers were delighted with the pool balls, as the dogs repeatedly launched themselves into the water to retrieve them. In the video, Camille calls these wild dog dives "torpedo dog launches" and said they went on for three hours straight.
The video is adorable and quickly went viral. It currently has over 8.9 million views and TikTok users are loving it. In the comments, some wished they'd been at the outing: "I wish I was invited because this party is lit."
Other users gushed about the dogs' attempts to put all the balls in their mouths at once: "My favorite is the doggo who gets a ball and then immediately tries to get another ball with one ball already in mouth."
So fetch!
TikTok users didn't all agree on the ball bash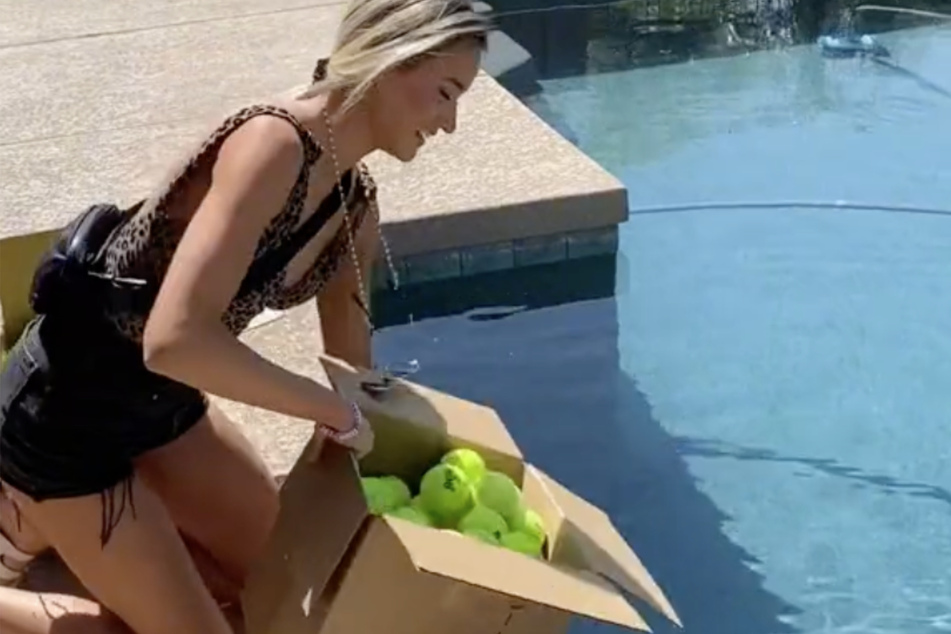 Yet, not every TikTok user was thrilled with Camille's puppy party stunt.
Some commenters accused her of being wasteful.
"Thinking about all the money she spent that could have gone straight to charity," one wrote.
Many users assumed she spent a ton on the ball bash. Camille posted a second clip explaining that the balls she bought for the occasion cost just $100.
The used balls were purchased from a non-profit, and are meant to be sent back when she and Hudson are done with them.
Many comments under the follow-up video were supportive.
"You don't have to explain yourself," wrote one user. Another noted: "I thought it was wonderful to see how excited your dogs were."
Hudson and his fellow partying puppies certainly agree!
Cover photo: Screenshot/TikTok/@camillegriffith