Dog showstoppers on TikTok that will leave you begging for more!
Get ready to have your heart melted and funny bone tickled as we race into the world of the cutest and most entertaining dog videos featured on TikTok this week!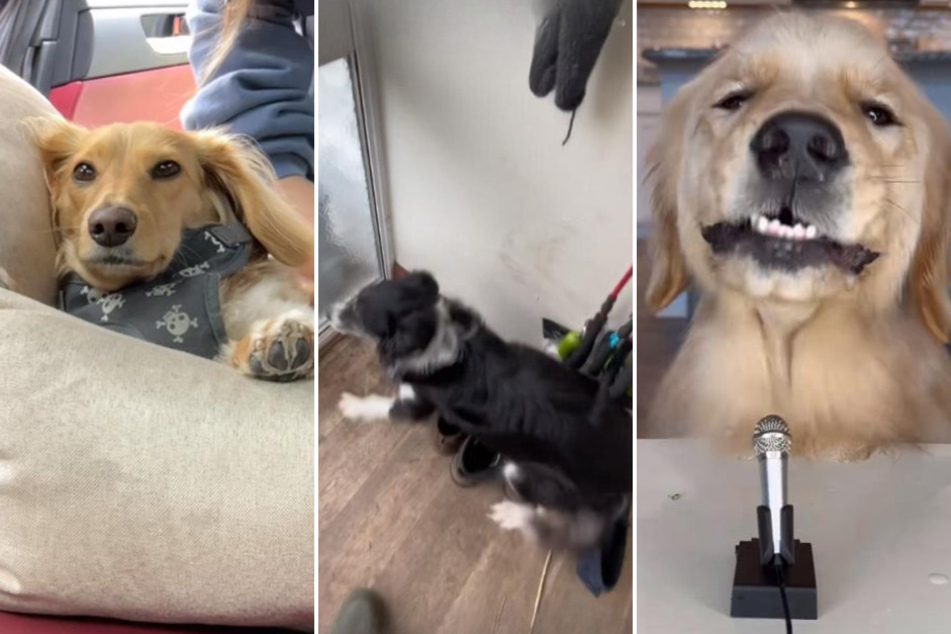 In a world where swiping through countless videos has become the norm, puppy videos never seem to fail!
These four-legged social media celebrities have blossomed on TikTok with their adorable attitudes and "fur-iendly" nature.
With a little dietary lesson from a golden retriever to a wiener dog named Winston, the cuteness in these clips are simply unmatched.
For a dose of wag-tastic joy, here are TAG24's favorite dog videos featured on TikTok that you might have seen on your "for you" page (FYP).
This dog gives "workaholic" a whole new meaning
A clip posted by @seanthesheepman shows his beloved sheepdog Kate returning to work after some much-needed time off.
The video shows her racing to the sheep enclosure and patiently waiting for her owner to arrive.
You certainly can tell she loves what she does!
Watch as Kate steals your heart:
A vegetarian golden retriever?
This video by @pearlgoldengirl shows an adorable golden retriever trying out-of-the-ordinary dog treats.
Broccoli, green beans, green peppers, and celery may not be the first things that come to mind when feeding your dog, but Pearl most certainly enjoys them!
With additional info detailing the health benefits of each snack, you might want to find a way to sneak these vegan foods into your dog's diet.
Check out this snack of a video below:
Talk about a "ruff" day!
A video on TikTok by @winston_the_ween shows an incredibly comfy dachshund being prepped for his car ride.
The little guy is buckled in and given kisses by his owner before the two take off.
You can tell he really enjoys the ride – until he arrives at his destination.
Check this pupper out:
Stay tuned for next week's edition as we continue to fetch the most amazing dog videos on social media!
Cover photo: Collage: Screenshot/TikTok/@winston_da_ween, @seanthesheepman, @pearlgoldengirl