Dog's heart-warming daily routine is taking the internet by storm
Internet - This pooch never comes empty-pawed and the internet loves his adorable habit!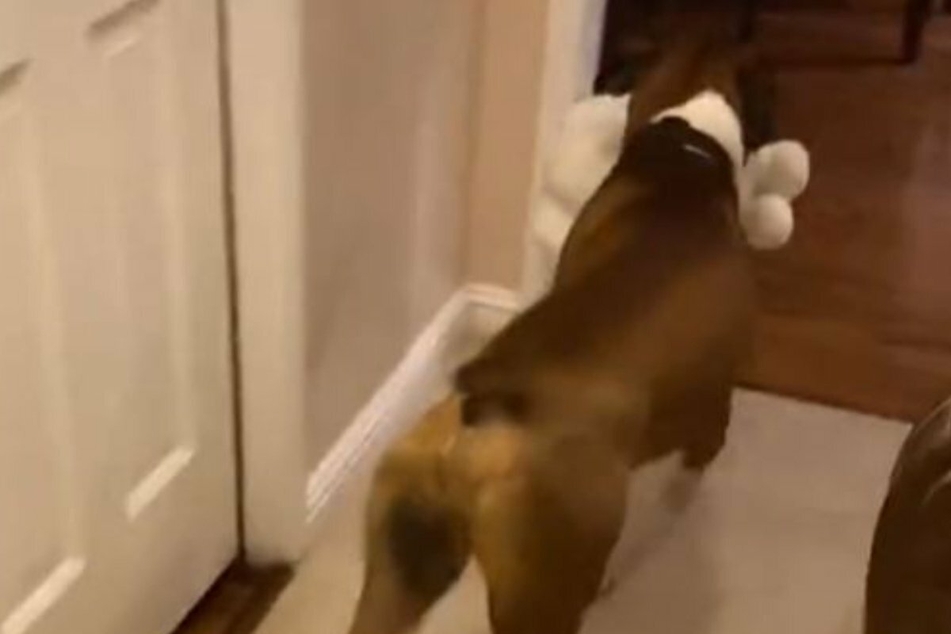 Geoffrey is a very loyal dog and he warms the heart of his owner Pedrica each and every day – and now ours, too.
As soon as Pedrica comes through the front door, her four legged roommate grabs the first thing he can find lying around and proudly delivers it to her.
The Boxer showers his beloved human with gifts and he's always so happy to do it that his entire body shakes with glee.
Pedrica decided to capture this sweet spectacle on video and uploaded the footage on her social media accounts, including Reddit, Instagram and TikTok. It became an instant viral hit on her TikTok channel.

It got over 475,000 clicks in just four days, with more than 144,000 likes and hundreds of comments to add to the mix.
Geoffrey delights TikTok users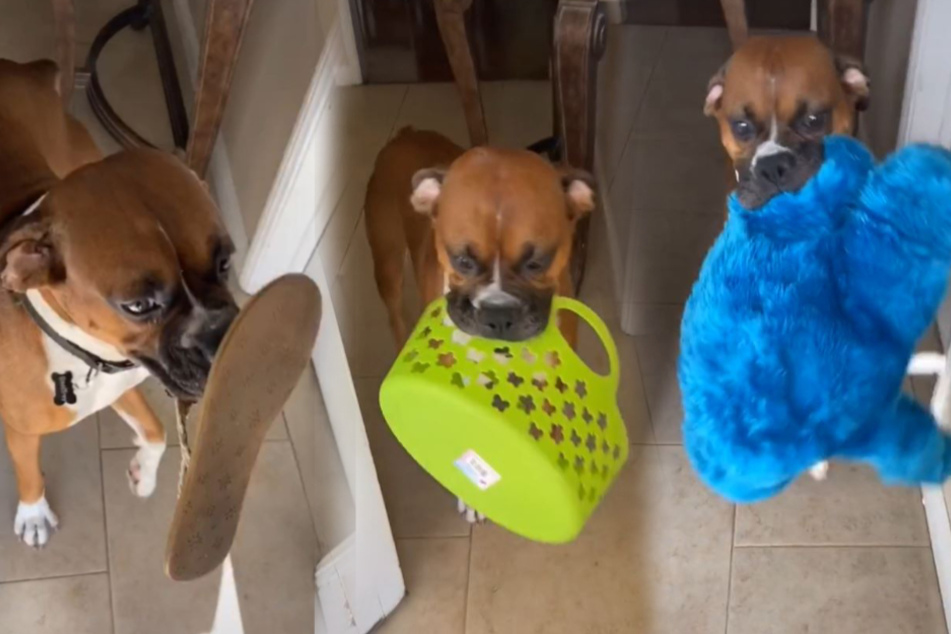 In the clip – a collage of moments filmed over several days – Geoffrey, bursting with joy and doing his jazzy tail wag, delivers a stuffed animal, a plastic basket, and a sandal.
"More gifts for mama", the proud owner wrote in her post, and viewers responded in their droves.
Geoffrey took the platform by storm and many expressed their delight in the comments section:
"I just imagine him hearing you come home and frantically grabbing the nearest item to present to you before you walk in the door."
"I can't help but wiggle along."
"I just can't take it. How do you even leave your house and separate from this precious baby!?"
"Those lil boxers happy wiggles are the BEST. My boxer does them alllll the time."
"My dog does this same thing, forever a toy in his mouth and forever wiggling... what a cutie pie."
And so Geoffrey's small gesture, originally intended only for his beloved owner Pedrica, ended up putting a big smile on the faces of hundreds and thousands of people.
Cover photo: TikTok/Screenshots/hiimgeoffrey