Ex-police dog gets hilariously triggered by one word!
Queensland, Australia - You can take the dog out of the K9 unit, but you can't take the K9 training out of the dog!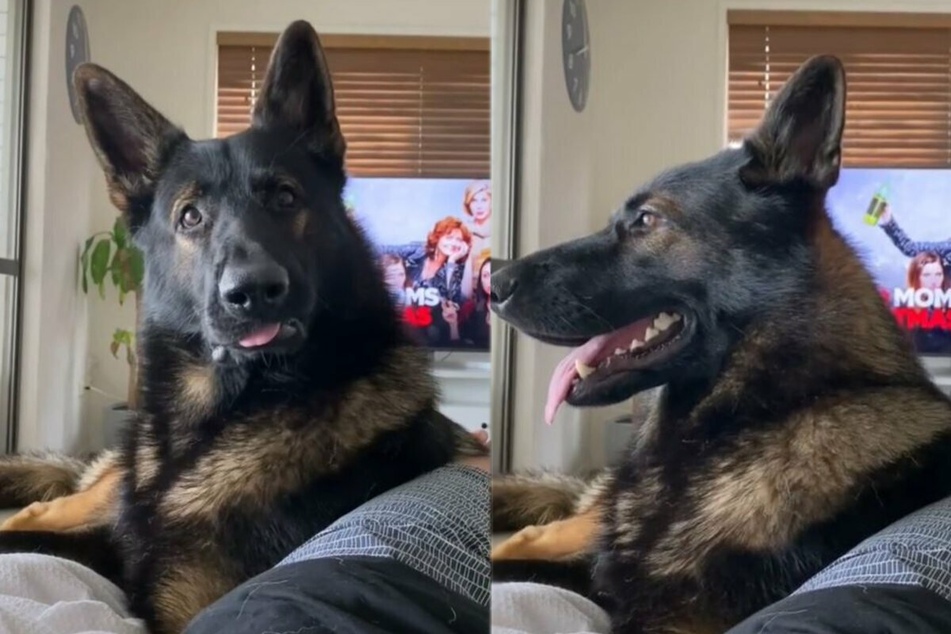 Dante once worked as a drug-sniffing detective for the Australian police, according to his owner, but although the dog has been retired for a while, he hasn't lost any of his investigative skills.

In late March, a video went viral on TikTok that has since made millions of people laugh, featuring the bored sleuth looking out the window of his home in Queensland, Australia.
His owner Davey Rutherford filmed the hilarious moment reading his four-legged friend an initially lame grocery list that read, "Bread, milk, pasta, eggs, mayo, cocaine."
No sooner had the cheeky owner uttered the last word than his dog turned like lightning and stared at him in horror.
The reaction of the former sniffer, who immediately snapped to attention at the sound of that last word, had thousands of users laughing.
Social media has declared Dante one very good boy
The video was quickly shared to other social media platforms and went viral in no time.
On TikTok, the comments poured in. "I've watched this three times now just to see the face," one user wrote, while another joked: "The dog was like, 'Master, do you want to go to jail?".
Davey Rutherford, by the way, only let his friend on four paws think for about a second that he had become a criminal, slipping a "just kidding" right after.
It's a good thing he did, since the German shepherd looked as if he was ready to take his owner to jail right then and there.
Cover photo: TikTok/Screenshots/daveywa