German shepherd adopts two little "pigs" and melts the hearts of millions on TikTok
Wilmington, North Carolina - Natalie Banks didn't think much of it when she added some plastic pig to her dog's toy box. But the German shepherd's unexpected reaction made TikTok fall in love with the pooch!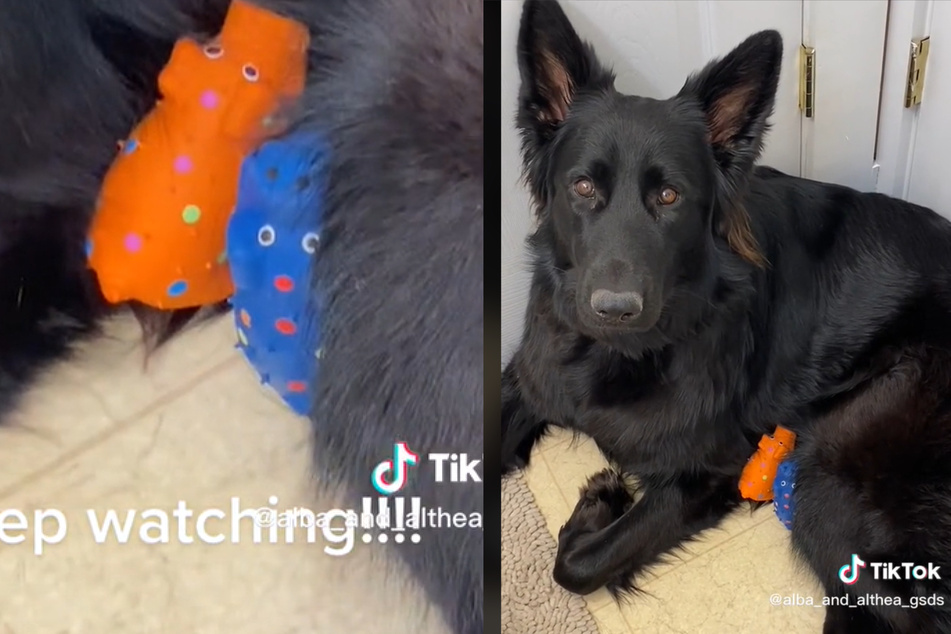 Natalie's been sharing cute vids of her adorable doggos on TikTok for a while, but one special clip went viral.
Almost three million people have watched the clip of the German shepherd Thea with her new toys.
Natalie bought two plastic pigs for her pooch some 15 months ago, but she was waiting for Thea to stop tearing everything up before she gifted them.
"I had them packed up until after she was finished with her destructive phase of toys," Natalie told Newsweek. "We pulled them out and put them in her toy box not thinking much more of it."
When Thea found the orange and blue pigs in her toy box, she decided to adopt them!
German shepherd can't be separated from her babies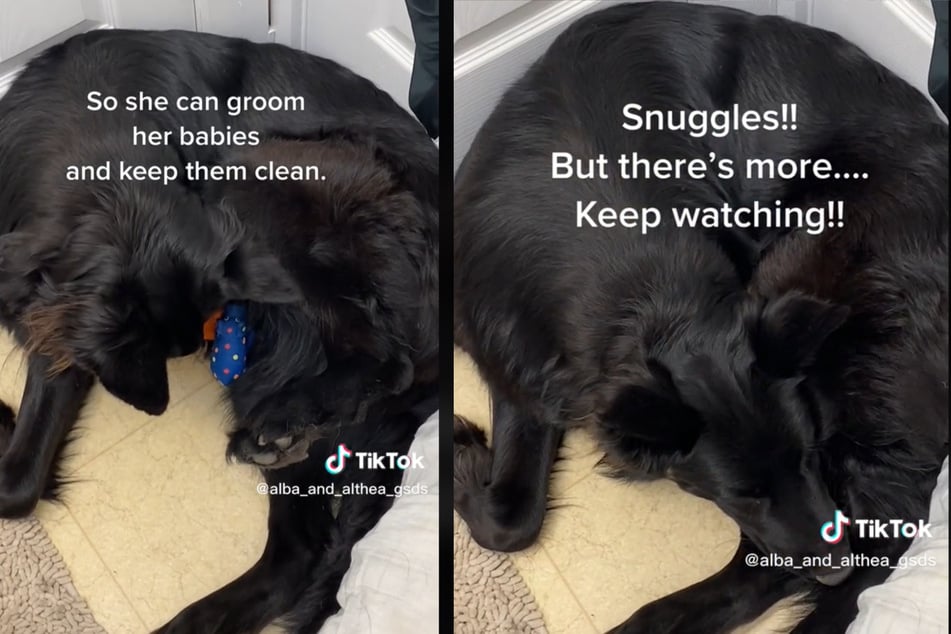 Natalie noticed first noticed that her dog had formed a special bond with the two pigs when she tried to get Thea to play fetch with one of the plastic animals.
Natalie says she threw the pig and " watched how gently [Thea] picked it up and immediately knew she was treating it like a puppy."
The now-viral clip shows Thea nursing, snuggling, and cleaning the plastic piggies.
TikTok users gushed over the dog's maternal instincts in the comments, "The way my heart is melting right now." Another wrote, "That's the sweetest thing I've ever seen!!."
Natalie was gushed over her dog's gentle behavior, saying, "She is an extremely loving dog. We call her a gentle giant because she weighs over 100 pounds, but is as gentle as a lamb."
Hopefully this pooch will have real puppies to care for one day.
Cover photo: Collage: Screenshot TikTok/alba_and_althea_gsds