Golden retriever's adorable reaction to walk time makes everyone smile
Internet - Every dog knows, when their human grabs a coat and a leash, it's time to go for a walk!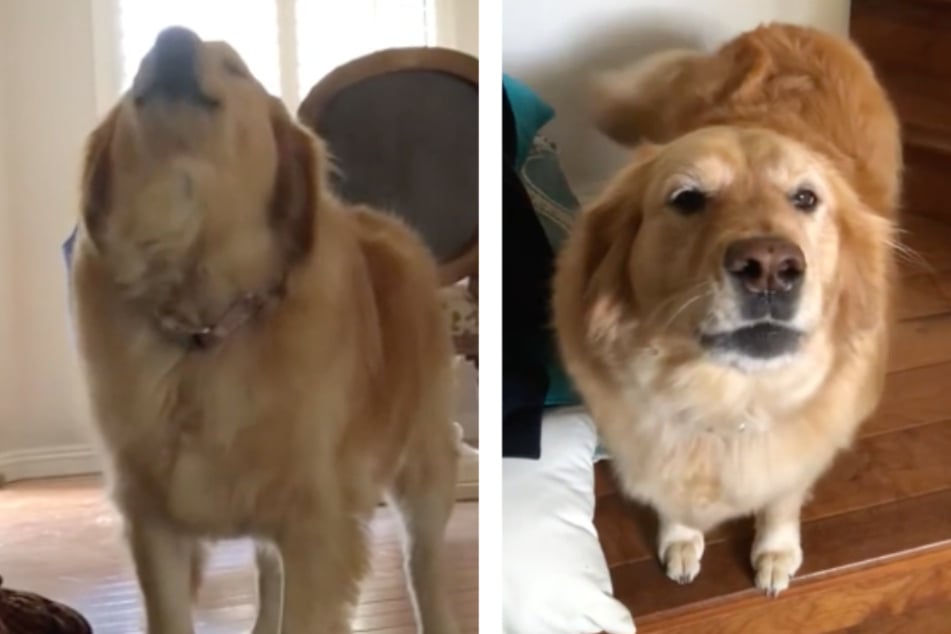 A Golden retriever named Stella gets really excited when she realizes it's walk time.
The Reddit user bcivgfijh uploaded an adorable video of the dog realizing that it is finally time to step outdoors. An introductory text describes the situation: "Stella is very happy to be going on her walk today. My friend goes every day to walk her for some elderly neighbors. He's a good guy and Stella is the very best of girls."
In the 30-second clip, a male voice repeatedly asks the dog, "Are you a happy girl? Are you my little sunshine? Yes, you are. Are you ready for an adventure?"
The golden retriever's reaction says it all: she wags her tail in excitement and howls with happiness.
The clip has 26,900 upvotes after just one day online.
The Reddit community loves the friendship between Stella and her human companion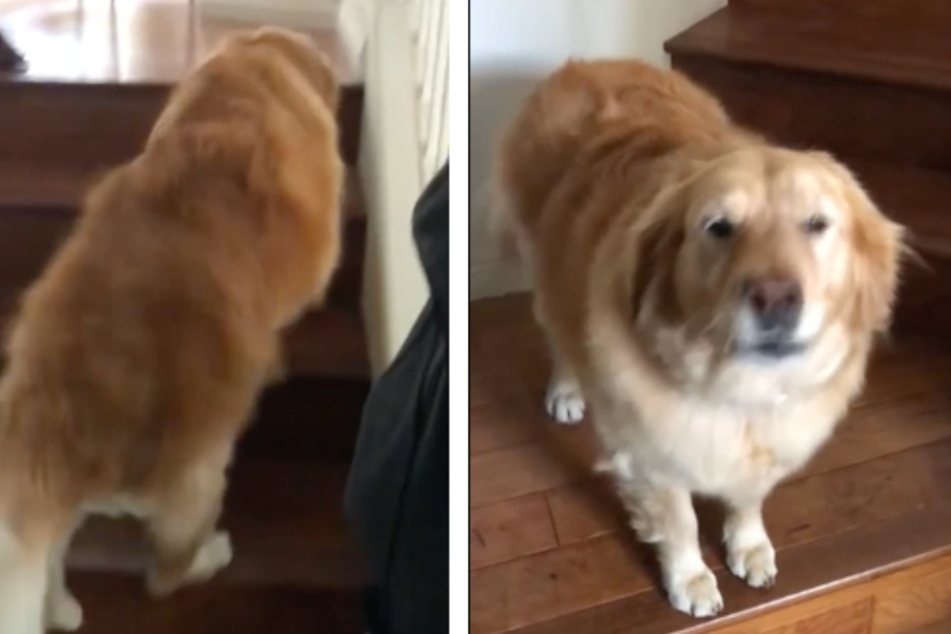 The Reddit community was blown away, and they didn't just love Stella's howls of happiness. They also loved that someone volunteered to walk her.
"She is so darned cute it hurts. I love her awoos. Your friend is awesome," one person beamed. Another user praised the dog walker: "Bless your friend, and the elderly people who love her so much. She is one happy dog."
Other users commented that they loved the noises Stella makes and that their dogs make similar happy howls when it's time to go for a walk.
The video made one user think of their own dog, who tragically passed away earlier that week: "I lost my best girl on Monday and this made me smile for the first time since. Thank you."
Still other commenters had mixed reactions. Some thought Stella looks like she could use some more walks and maybe a diet.
Overall, the internet was pleased that this old girl was getting some love and attention, in addition to her daily exercise.
Cover photo: Screenshot/Reddit/bcivgfijh