Golden retriever's heartbreaking reaction to a new house rule hits hard
Melbourne, Australia - A golden retriever named Loki has been told he can't jump on his grandparents and there's no need to guess how this dog feels about the rule!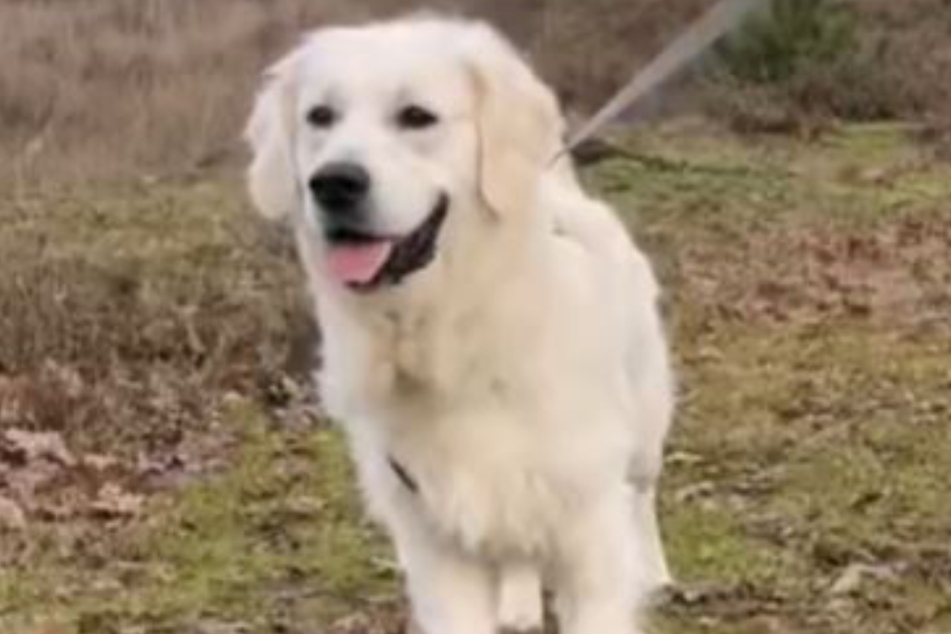 Loki, a golden from Melbourne, Australia, is a super sweet and super expressive dog.
The pooch's expressive face recently scored him a super viral hit on TikTok.
The clip shows Loki's reaction to being told he's not allowed to jump on his owner's parents.
Loki looks crestfallen, ears hanging low and the corners of his mouth angling downwards. The clip is of course set to sad music, making for a scene equal parts heartbreaking and hilarious.
The TikTok vid boasts over 18 million views and more than three million likes.
This golden retriever's look has millions saying aw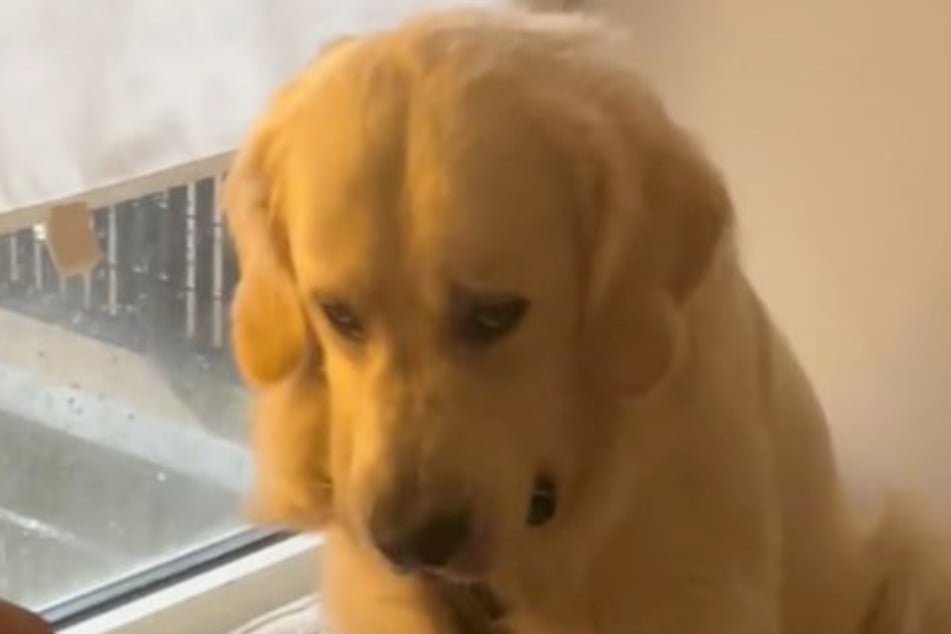 Nina Theeuwes's Loki's owner told Newsweek, "Loki has always been quite expressive, but this time was extraordinary. We definitely had a laugh, but gave him a treat quickly afterwards to take his mind off things."

She shared that training the 18-month-old golden retriever has been tough.
"As he's still so young, we're continuously trying to train him, and jumping is one of the things that is progressing the slowest," Nina said.
"Whenever we have people over, we tell them to ignore Loki as best as possible, but this often results in them still talking to him. We don't blame them though?"
The proud dog mom added that she loves seeing people enjoy the clip of Loki pouting. "It's great to see everyone enjoying the video, and there's nothing to worry about because Loki is getting all the love and treats he deserves."
Cover photo: collage: screenshots/TikTok/goldenlifeofloki