Pug dog "squish biscuit" thrills TikTok by chilling like a villain with a special friend
Macon, Georgia - This dog was twinning with the spitting image of ... herself.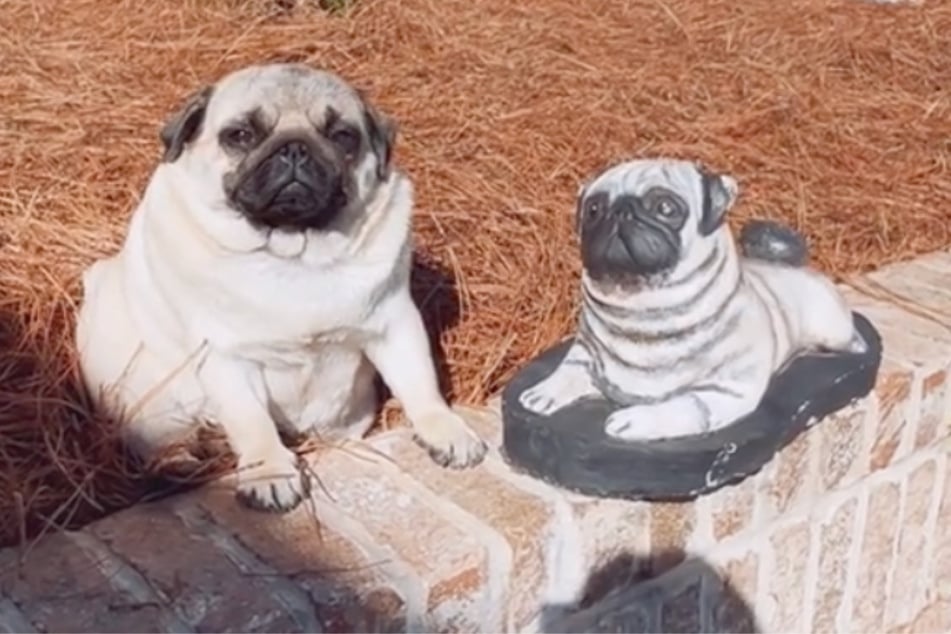 A very special "100% Pug floof" named Maggie is affectionately deemed "The Squish Biscuit" by her TikTok account.
As her profile reads, she is "living her best life," and followers are loving it.
But one viral video hit recently showed that Maggie may lover herself more than most.
In the clip, the pug gets "caught" with her"statue friend."
"What are you doing?" Maggie's owner asks in the clip. "Are you hanging out with your buddy?"
The pet owner, Kamerin Bazemore, told Newsweek, "She has been with her statue friend ever since we brought her home. She's pretty spectacular and we love her a lot."
Of her viral fame, she added, "I'm so happy that Maggie can share joy with others."
A pug dog and her statue friend are a new viral hit on TikTok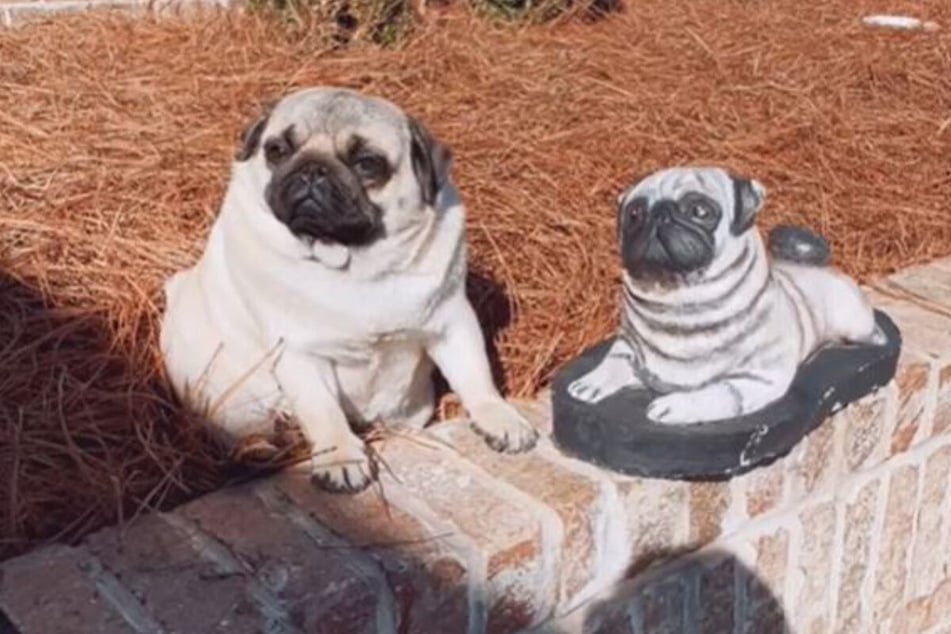 Pug dogs are definitely a fan favorite among animal lovers.
The amusing clip has been viewed over 1.3 million times. Yet, many commenters noted Maggie might be lonely, and could use a friend.
"How cute is that...Pugs do better in pairs...they are so snuggly," one user wrote. "He needs a real friend," commented another.
Yet, Maggie's owner noted she has not one, but three pugs in the house! The pooch's account posted a follow-up video celebrating the pug's birthday with her two other "real" pug siblings – and "of course, statue friend."
So it seems this pug isn't lonely, her statue friendship is just very special.
Cover photo: Collage: Screenshot/TikTok/the_squish_biscuit