Pug twins take the dog world by storm: "Sun's out, tongues out!"
Toronto, Canada – This doggy duo is two for the price of one!
A twinning twosome is giving fans a whole lot to love, and truly living up to their mantra: "Sun's out, tongues out!"
Sonny and Mija, aka the Pug Twins, are two years old, and are already "celebrity pets," as their Instagram explains.
The Canadian pair have over 10,000 followers on social media, where they show off "daily photo dumps of our everyday life" and promote dog swag like bandanas and puppy food.
Their trademark tongues hanging out in most pics have made them some of the sweetest and funniest looking animals on the internet, and has even catapulted them onto TV screens!
The two will have guest starring roles in the upcoming TV movie Picture Perfect Romance, which premiers on September 24.
The pug twins are admired by online fans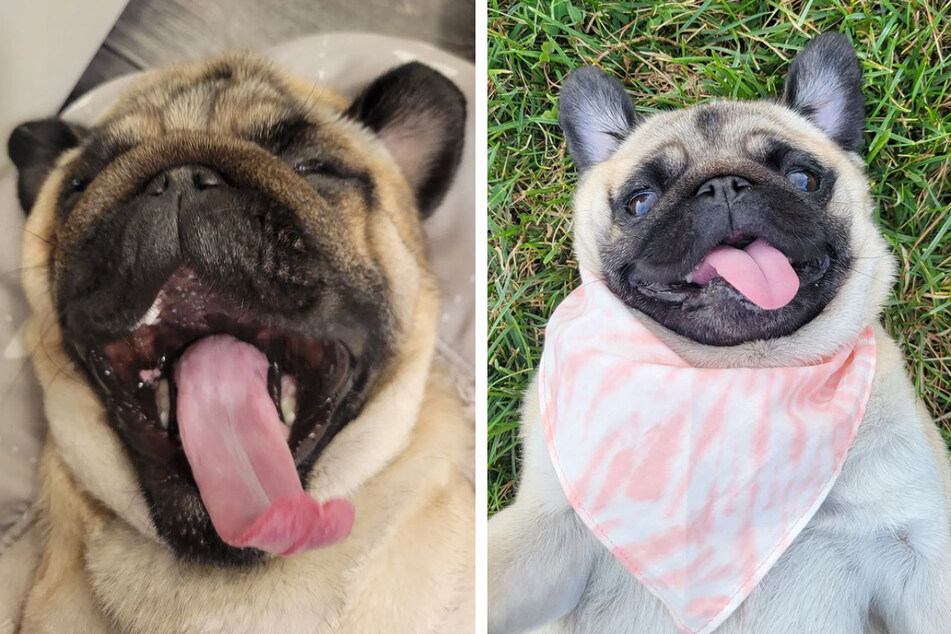 Apparently, the dogs' personalities are just as cute as their looks - but have some distinct differences.
Chatterbox Mija is "never not barking," while Sonny's stomach is a "bottomless pit." And as Mija would prefer to lounge on the beach most days, "adventurous" Sonny loves a good swim.
The duo's quirky exploits have certainly gained them a lot of fans.
"Cuties!" commented one Instagrammer. "Love the matchy matchy!" wrote another of their typical bandana fashion statements.
"Adorable. What stars," another admirer commented.
While pet owners love Pugs for their trademark wrinkled faces and beady eyes, a recent study found that Pugs have "diverged substantially from mainstream dog breeds" and face an increased risk of health issues, like blocked airways and skin infections.
Despite this, the Pug Twins certainly seem to be healthy and thriving, as their wagging tongues and parallel pouts continue to make a name for themselves worldwide.
Cover photo: Collage: Instagram/the.pug.twins