Puppies get scooped up in rain-soaked rescue
Odessa, Ukraine - In the middle of a rainstorm in Ukraine, some furry friends were stranded on the side of the road. When animal activist Olena from Love Furry Friends happened to be driving by, she couldn't leave the drenched dogs without stopping to help.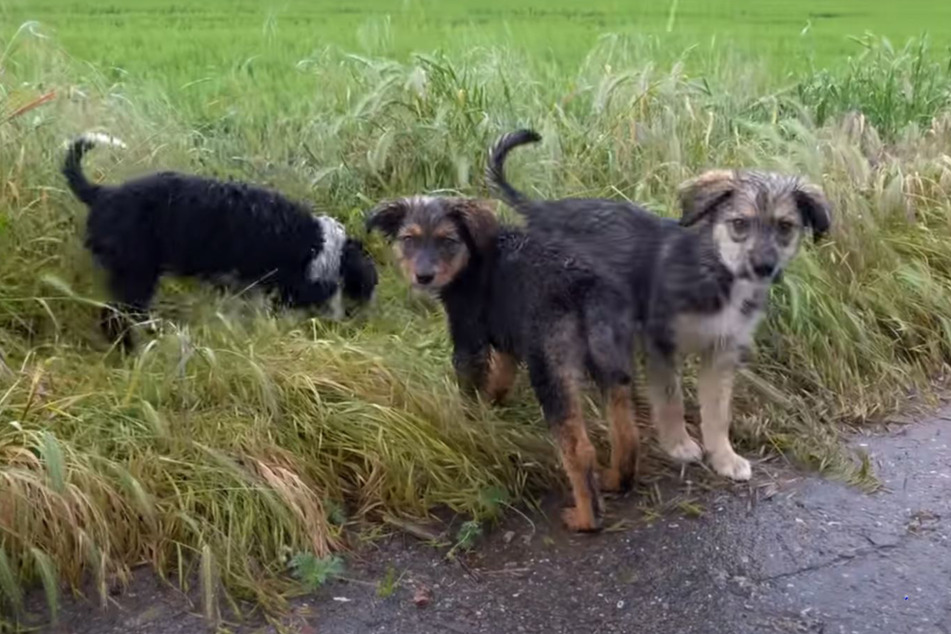 What's better than an umbrella? A dry fur-ever home!
Love Furry Friends, a well known YouTube channel that details dog rescues in Ukraine, has struck again with another viral video tugging at fans' heart strings.
Olena stopped her car when she saw three cute four-legged friends abandoned in the rain. There were no buildings or people anywhere nearby.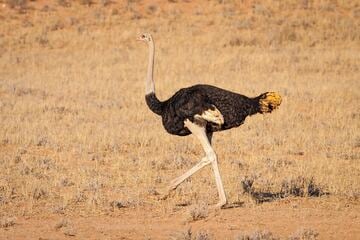 "Apparently, someone recently dumped them here," she said in the captions of the video, posted on Saturday.
"They are so friendly, they don't realize yet that they've been abandoned."
The soaked pups gleefully greeted her, and she was able to scoop all three up at the same time and carry them into her car.
The "very wet and frozen" dogs soon had a very different destination than before.
YouTube video shows touching story of puppy rescue from Love Furry Friends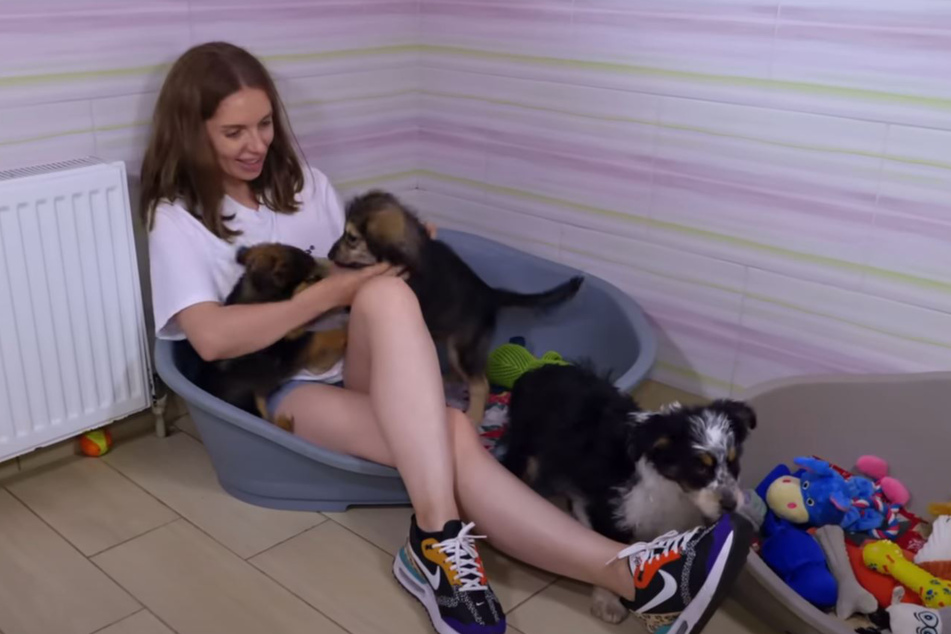 Olena took the dogs to a vet clinic for a check-up, where she found out all three were males and about three months old.
One of them had a hernia in his abdominal area, while the other two doggos were in good health.
All three puppies were soon released, and Olena gave them something to eat and lots of love. After that, it was time for the pups to take a shower and play.
Within only a few hours of posting, the YouTube video had already received thousands of clicks, with many users showing their enthusiasm and posting heart emoji comments in response to the touching story.
It even had a happy ending: All three puppies have been placed with loving families.
"We are happy that we were able to change the lives of these puppies," the video said as it wrapped.
Cover photo: Screenshot/YouTube/Love Furry Friends - Rescue Channel