Rescue dog goes crazy over white cars – and the reason is "so freaking sweet"
Austin, Texas - When dog mom Abby Schulte goes outside with her dog Harvey and they see a white car, she knows exactly how her pup will react. And the reason will melt your heart.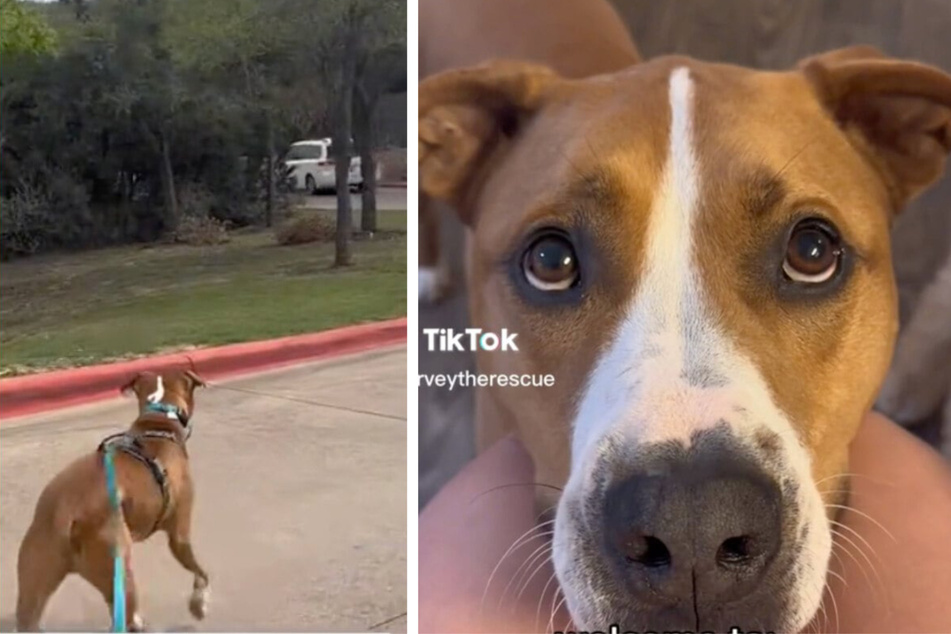 Harvey is a rescue pup who has lived with Abby in Austin for about six years. In the past, the pit bull didn't have it easy, as his previous owner had left him in the middle of a hurricane.

As if that separation wasn't bad enough, Harvey was passed around afterward and never found a real home. Before he was a year old, the sweet four-legged friend had been returned to the animal shelter four times.
But with Abby, Harvey finally found a forever home, and she's detailed his transition and their adventures on the dog's popular social media accounts.
In a new TikTok video, Abby explained why he especially feels some separation anxiety and anticipation when he encounters a white car.
"When I adopted my dog, I was living with my mom. He became very attached to her as well," she wrote.
A small ritual developed when she would take Harvey for a walk: they would regularly bump into her mom driving home in a white car, and stop to say hi.
But now, it's caused some heartbreak for the dog.
Harvey the rescue dog gets his happy ending in the TikTok video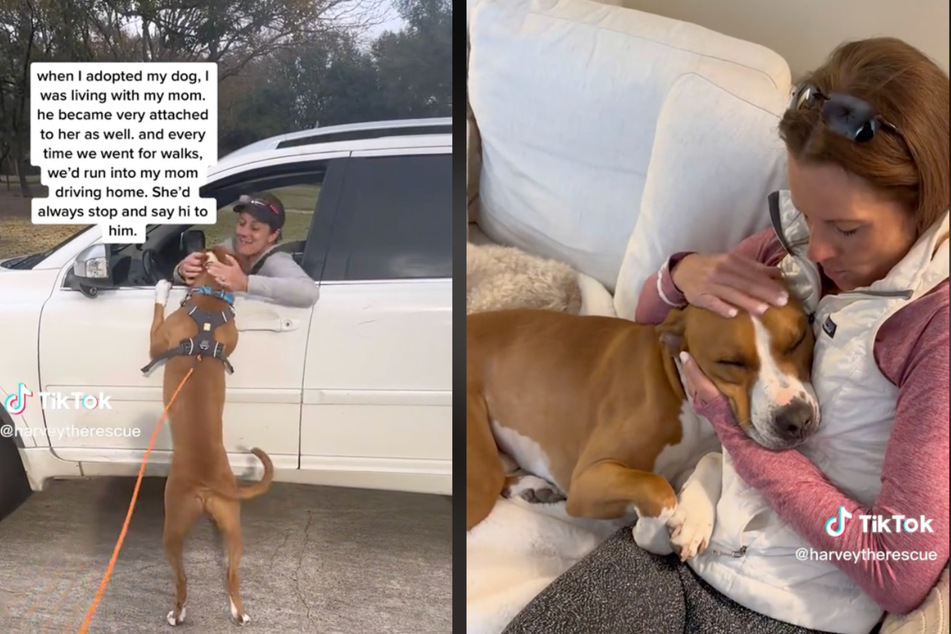 After Abby moved away, Harvey missed the daily ritual and his excitement over his "grandmother's" car.
"Now every time he sees a white car, he thinks it's grandma stopping to say hi," Abby wrote, "but it never is."

Yet, the circumstances have made visits from grandma extra special now, as Abby showed him reuniting with one of his favorite people.
The clip has been viewed over 1 million times.
Users are definitely moved by the vid: "Omg sobbing," wrote one commenter.
"Ok I'm crying," commented another. "So freaking sweet."
At the end of the video, Abby's mom can be seen cuddling with the Harvey on the couch, as the white car has delivered once again!
Cover photo: Collage: Screenshot/TikTok/harveytherescue