Second bite of the apple: Joe Biden's dog Major involved in another White House biting incident
Washington, DC - President Joe Biden's younger dog Major has bitten the second person within just a month, the White House said Tuesday.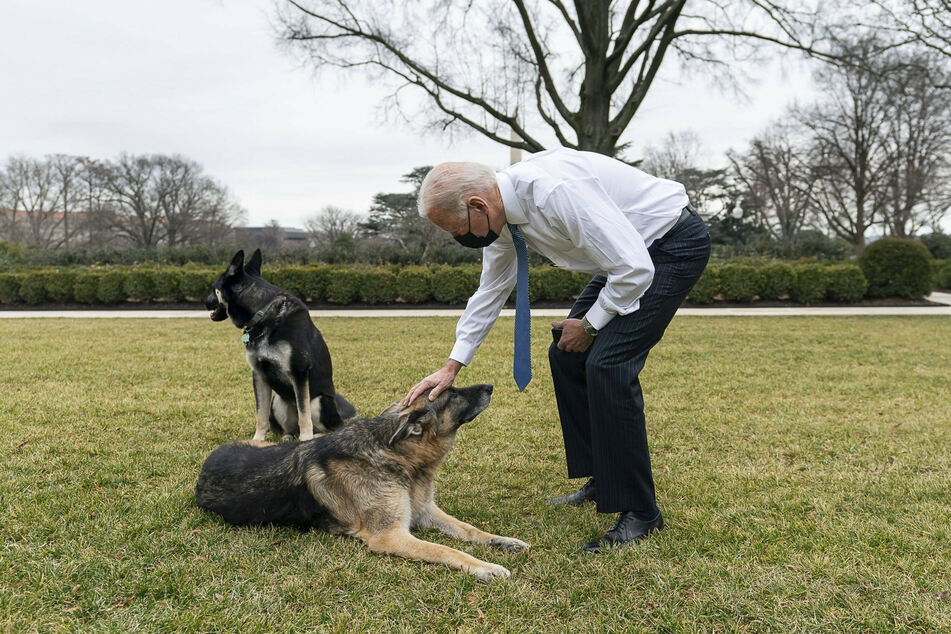 The second biting incident came just weeks after the pooch got himself in "major" trouble for biting a staff member, which resulted in a "mild" injury.
On Monday, Major "nipped someone while on a walk," according to Michael LaRosa, press secretary to first lady Jill Biden, according to The Associated Press.
He went on to say the dog "is still adjusting to his new surroundings."
The bitten person reportedly went to a check-up at the White House Medical Unit but returned to work without injury.
The German shepherds returned to the White House only last week, after they spent some time in Delaware.
Following the first incident, Biden talked to ABC News, saying that the his "sweet dog" had "turned a corner, there's two people he doesn't know at all, you know, and they move and moves to protect."
This time, however, the president's team cut the distressed dog some slack as Major will be allowed to stay on the premises of the White House.
Cover photo: IMAGO / ZUMA Wire