Rottweiler's bedtime routine gets him dubbed "the sweetest dog in the world"
London, UK – A Rottweiler's adorable bedtime routine has TikTokers saying, "aw!"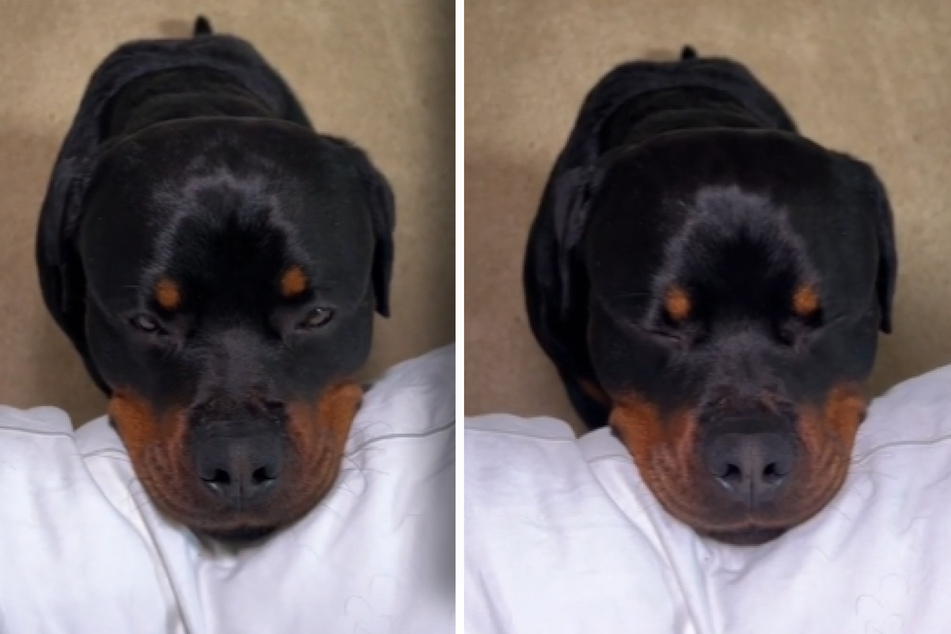 This dog likes to make sure his human gets to bed safely.
A Rottweiler named Axel refuses to go to sleep until his owner Rianna is dreaming peacefully. A TikTok video of him falling asleep while standing watch has thousands gushing.
Every night, he rests his big head on the bed and patiently waits for Rianna to fall asleep. But this is no easy task for the young male pup. He's also sleepy, and has to fight to keep his eyes open.
In the video's captions, Rianna writes, "My dog refuses to go to bed until I fall asleep."
"He watches me every night and waits until I fall asleep first," she adds.
The video boasts over 389,000 views and more than 77,000 likes. Many TikTokers have dubbed Axel "the sweetest dog in the world."
Are Rottweilers aggressive or sweet?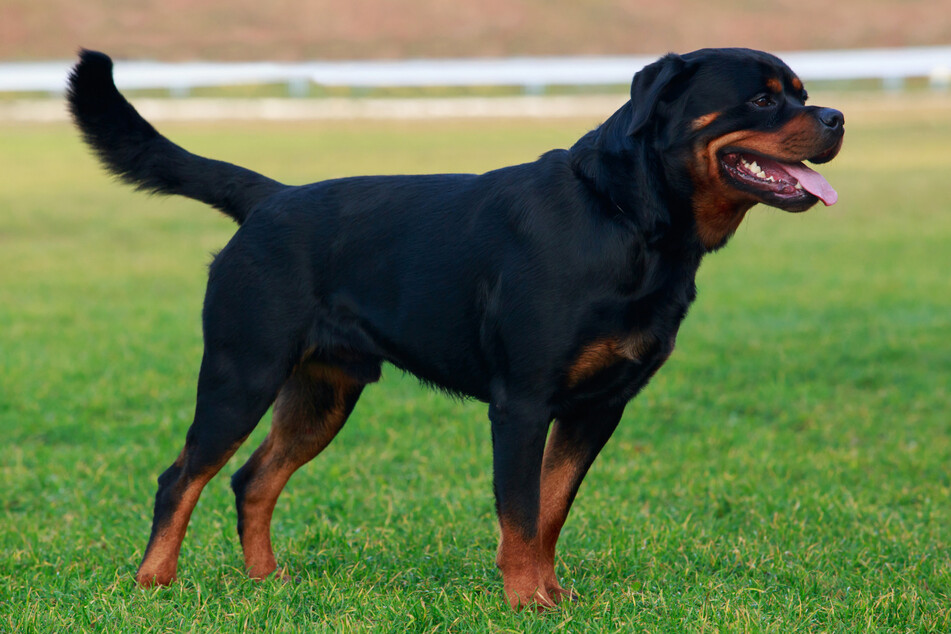 Although Rotties can get a bad rap for being aggressive, Rottweiler owners in the comments weren't surprised by Axel's sweet and protective behavior.
According to dog experts at the American Kennel Club (AKC), this "working breed" can be "a gentle playmate and protector within the family circle."
When this breed is raised well, they can be both silly and big fans of cuddles.
The AKC also note the breed is intelligent, has an inherent desire to protect its family, and is a great companion dog.
Axel fits this description, as the rottweiler clearly wants to make sure his owner makes it safely to Dreamland.
Cover photo: 123rf/Deviddo