"Emmanuel, don't do it": The internet can't get enough of this obstinate emu
Florida - An emu named Emmanuel is internet famous, thanks to a hilarious video of the bird and his keeper making the rounds on Twitter.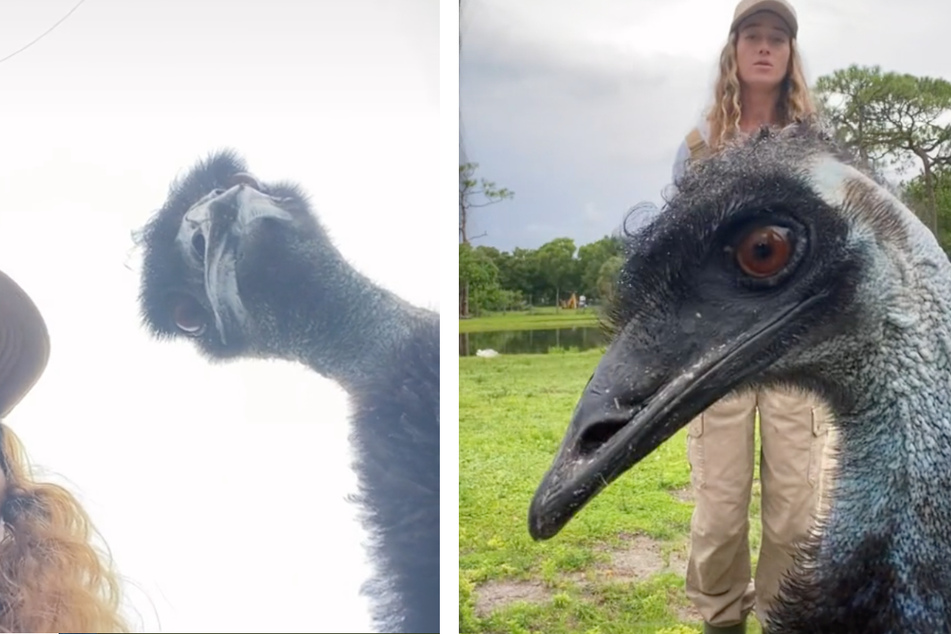 Emmanuel the emu lives on Knuckle Bump Farms in South Florida.
According to the farm's Instagram, Knuckle Bump Farms is a "hobby farm" that is "dedicated to providing quality miniature cattle."
But if you look at the Farm's TikTok, you'd think it was all about a huge, black emu.
That's because every time farmworker and content creator Taylor Blake tries to make educational TikToks about the farm's cows, pigs, and ducks, her lessons are interrupted by an emu named Emmanuel.
The big bird is intent on stealing the show and pecking her camera into oblivion. Now a hilarious compilation video of the obstinate emu is going viral, with more than 26.1 million views.
The internet can't get enough of the emu or Taylor's constant scolding. Emmanuel has pecked his way into the internet's heart as Taylor cries: "Emmanuel, don't do it!"
The phrase has even become a hashtag of its own on Twitter and TikTok.
Emmanuel the emu getting scolded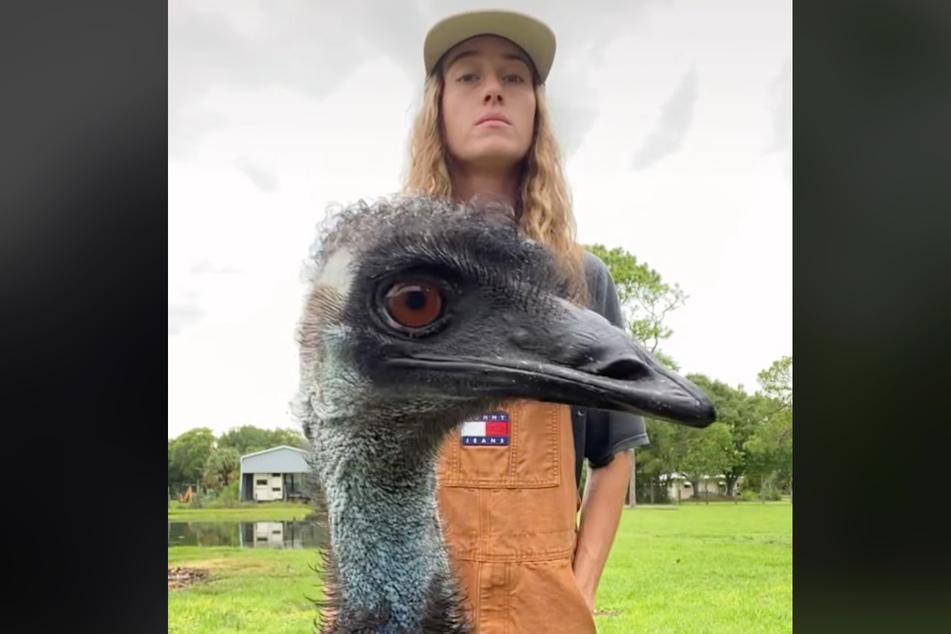 Taylor tells Emmanuel not to attack the camera in a clear and steady voice. She even tries to teach him to act civilly by calling out, "Emmanuel, don't choose violence today!"
Sometimes the TikToker tries to stop the animal from attacking by using his full name, Emmanuel Todd Lopez.
But to the internet's delight, the bird rarely listens.
Knuckle Bump Farms' TikTok channel has almost 800,000 followers. Emmanuel isn't the only animal at the farm to interrupt Taylor's videos. There is also Princess the deer, Regina the duck, and another emu named Ellen, but Emmanuel is the most persistent and the internet's favorite.
According to Taylor's Twitter, fans of the wildly popular bird will soon be able to get Knuckle Bump Farms merchandise featuring the obstinate emu Emmanuel.
Cover photo: college: screenshot/TikTok Knuckle Bump Farms