Famed bear tracked by California park service killed in accident
Thousand Oaks, California - A black bear that was being tracked and studied by the National Park Service was struck and killed by a car this week on the 101 Freeway in Ventura County, authorities said Friday.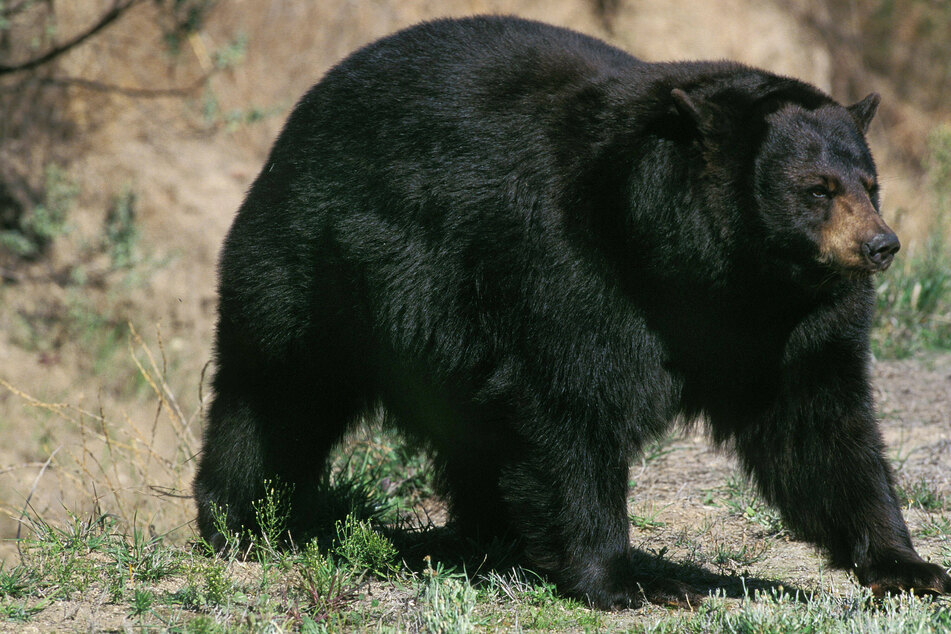 The park service initially tagged the bear, known as BB-12, in April in the Santa Monica Mountains. He was the first of his kind to be captured and GPS-tracked in the range, officials said.
He was estimated to have been 3 or 4 years old.
During his brief time under National Park Service observation, BB-12 had safely crossed major roads in the region five times.
The bear had made multiple visits to beaches in Malibu and crossed the 101 Freeway as well as State Routes 118 and 23, officials said. But "on the sixth time, he unfortunately got hit," said Jeff Sikich, lead field biologist for the mountain lion study in the Santa Monica Mountains National Recreation Area.
A motorist contacted the California Highway Patrol on Thursday to report that a bear had been hit by a vehicle on the 101 Freeway between Newbury Park and Camarillo, the park service said in a statement.
A park service biologist who was driving by noticed the bear in the roadway median, loaded the 210-pound carcass into his vehicle, and took it to an NPS facility.
"When any of our radio-collared animals get killed on the road, it's sad but not that surprising after 20 years of studying these animals in the region," Sikich said in a statement.
"Roadkill is the number one source of mortality for our mountain lions, so there's no reason to believe it would be much different for other large carnivores."
BB-12 was a black bear from the Santa Monica Mountains
In the days before he was hit, BB-12 was a rambler. He crossed the 118, apparently headed south toward the Santa Monica Mountains, and was captured on video in Moorpark. He then made an appearance in broad daylight crossing Highway 23 in Moorpark near the Tierra Rejada exit.
His last documented location before his death was in Thousand Oaks.
"He provided valuable information in the short time that we studied him," Seth Riley, wildlife branch chief for the Santa Monica Mountains National Recreation Area, said in a statement. "Wide-ranging animals like this young male bear are especially useful for learning about connectivity in the region, and this was certainly true of BB-12, given the five major road crossing[s] that he made in such a short time."
BB-12 is just the latest creature to be killed on Southern California's roadways. Numerous mountain lions have also met the same fate.
The Wallis Annenberg Wildlife Crossing, which is under construction in Agoura Hills, aims to alleviate some safety concerns for wildlife by giving them safe passage over the 101 Freeway as they explore the region.
Cover photo: IMAGO / imagebroker