Fisherman catches a monster-sized prehistoric "dinosaur fish"
Livingston, Texas - What a beast!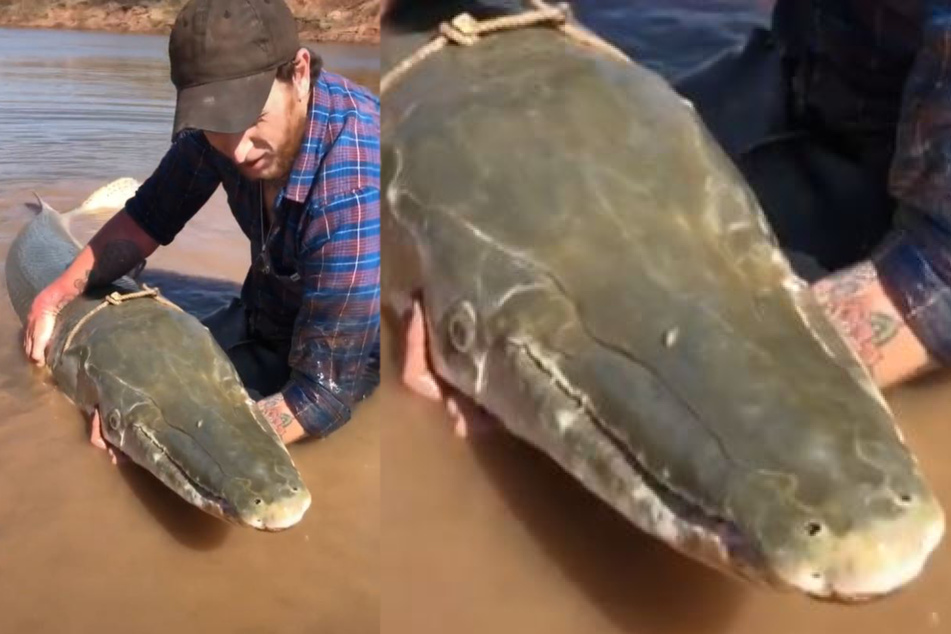 On Sunday, the Daily Star reported an impressive catch by avid fisherman Henry Martin.

The so-called alligator gar was found in the muddy waters of the Trinity River in Texas, and may be his biggest haul yet.
According to the extreme angler, the fish is said to be eight feet long and around 240 pounds.
These creepy, monstrous creatures have lived since the time of the dinosaurs. Fossils of the animals are thought to date back to the Cretaceous period.
"This an absolute dinosaur of a fish right here. A perfect evolution. There are so many species that died out between now and 150 million years ago, and this one's still here on the planet," he said in a video.
"It's really actually amazing," he added.
The conservationist regularly explores his strange finds on his YouTube and TikTok channels, Catching Dinosaurs.

He also guides tours of catch-and-release fishing trips to teach people about "responsible stewardship of the planet and showing the world just how amazing our Earth actually is."
Martin means no harm to the fish, and releases the animals back into the water, often while the cameras are still rolling.
Alligator gar are known to live in North America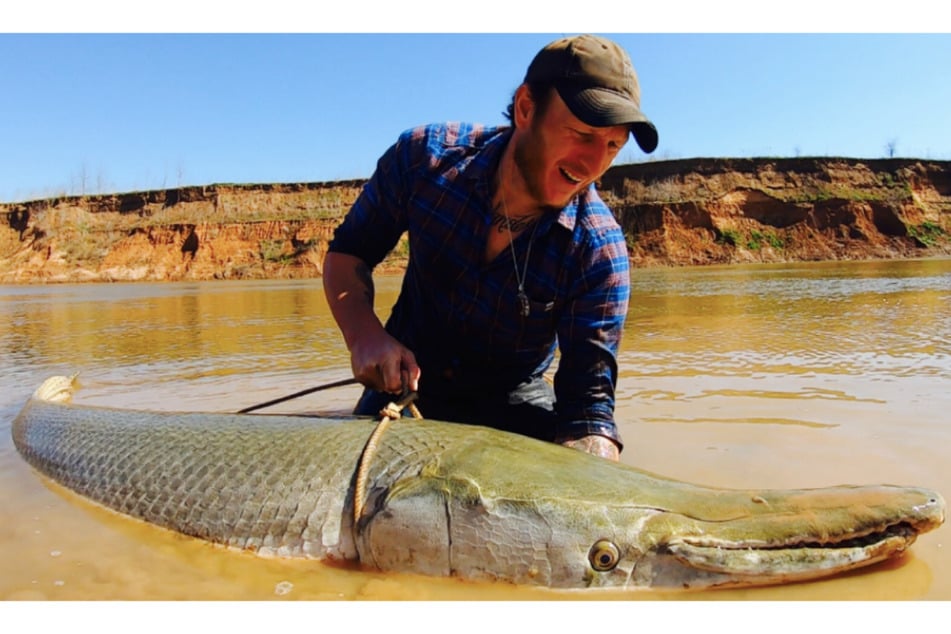 Martin has definitely gained a huge internet audience with his giant find.
1.2 million people viewed his discovery video on TikTok, with thousands regularly tuning in to his river adventures.
"The man is just casually holding a dinosaur," one commenter wrote. "Never seen an alligator like that before!"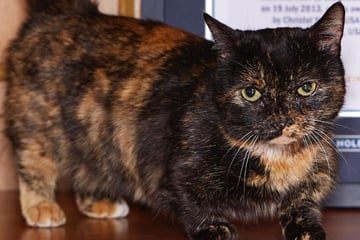 "Crazy world, but beautiful!!!" another marveled.
Alligator gar are not uncommon in North America: The animals are primarily found in rivers, and in some rare cases, the ocean. The big fish have sometimes been found with small alligators in their stomachs.
With their large teeth, the monstrosities can rip their prey to shreds, but so far there have been no reported injuries to humans.
Cover photo: Collage: TikTok/Screenshot/catching_dinosaurs