Florida man nabs 19-foot invasive Burmese python
Naples, Florida - A Florida man caught a 19-foot Burmese python, believed to be a record for the southern US state.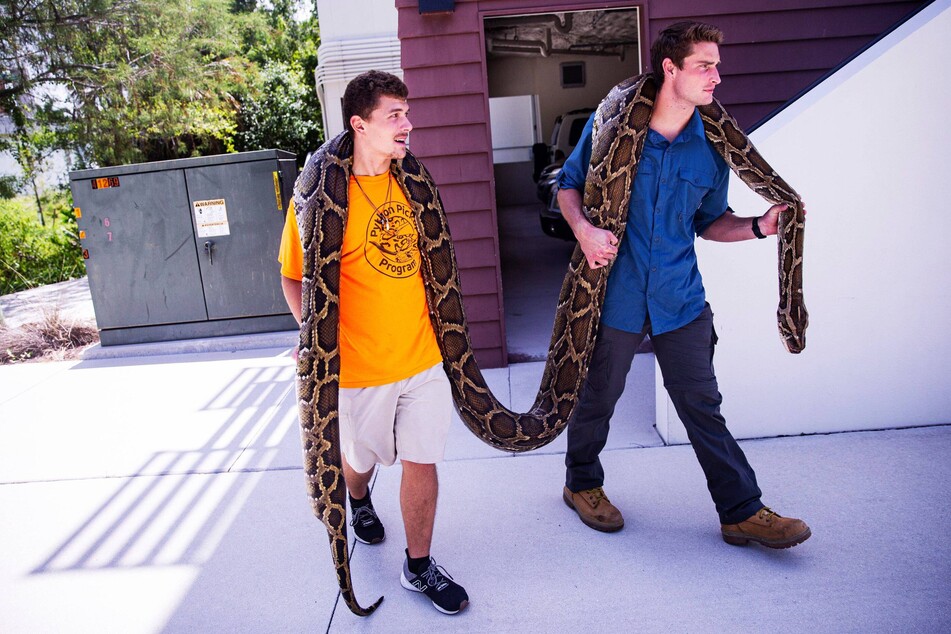 Jake Waleri (22) nabbed the snake on Monday at Big Cypress National Preserve while out hunting for the invasive animal species, a pursuit incentivized by the state.

In a video posted on Instagram, Waleri is seen grabbing the snake by the tail at the side of a road.
The snake then lunges for Waleri and tries to bite him as he grabs it by the neck, its mouth open wide. They wrestle for a while on the ground, until a friend helps Waleri subdue the creature, which weighed 125 pounds.
These snakes are not venomous, but they do have large, sharp teeth and dangerous bites.
Waleri took this particular snake to the headquarters of an NGO called the Conservancy of Southwest Florida in the city of Naples, on the Gulf of Mexico.
The organization measured and weighed the beast and declared it a record for Florida.
Burmese pythons are an invasive species in Florida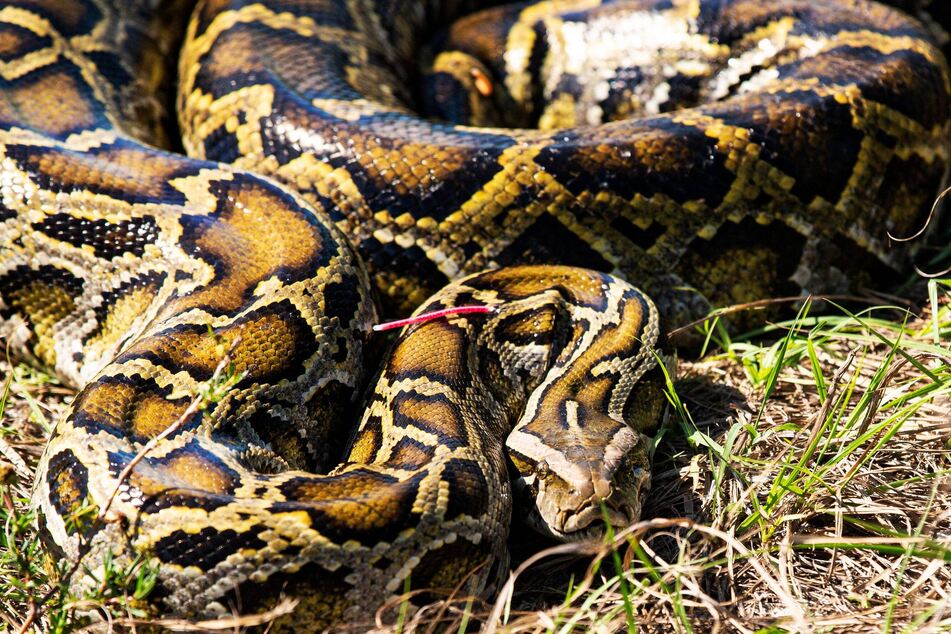 Burmese pythons were originally brought to the United States as pets from Southeast Asia.
The animals become a menace in south Florida since people released some of them into the Everglades in the 1970s.
The snakes feed on other reptiles, birds, and mammals like racoons or deer. They have no natural enemy to keep their numbers in check.
To protect the local ecosystem, the state of Florida pays hunters to catch and kill such snakes.
The state also holds a yearly contest for amateur python hunters with a $2,500 prize.
Cover photo: IMAGO / USA TODAY Network