New Zealand gives penguin of the year award to one-eyed Captain
Wellington, New Zealand- New Zealand's National Aquarium has crowned its 2020 penguin of the year. He is a one-eyed little guy named Captain. People from all over the world voted him the cutest penguin of them all.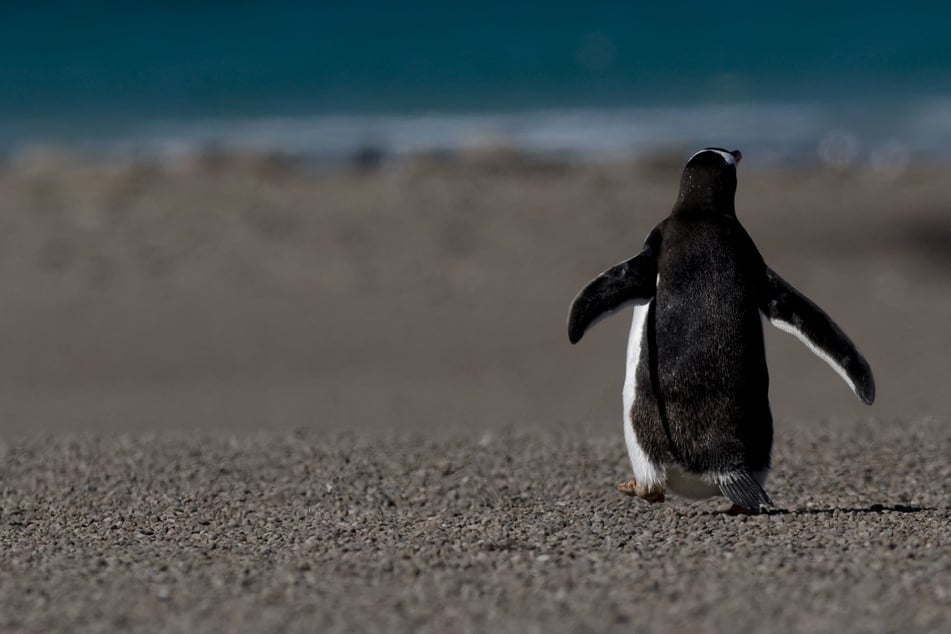 Captain beat out his main competitor Mo by just a few hundred votes. The one-eyed bird received a total of 2,959 votes while the "resident bad boy" Mo got 2,369 votes. Burny came in third place.

All the penguins at the Aquarium are rescued birds. Some arrived as abandoned chicks, while others made their way to the refuge because they were injured by dogs, got sick, or were otherwise hurt in the wild. The staff works to make the birds strong enough to return to their natural habit, but not all of them can be safely released.
Captain came to the aquarium after losing his right eye in an altercation with another seabird, keeper Amy Giddens said. The Captain must be fed from his left side, and wouldn't survive in the wild.
But his disability hasn't stopped him from getting a partner. "His girlfriend is Flip (who only has one flipper after being caught in fishing line) and they share a burrow. Captain is a good dad to Dave and is punctual when it comes to feeding times - eats first and leaves first."
Here's the Aquarium's post of the one-eyed winner
Even though Captain was crowned the winner, Giddens had expected Mo to take the top spot. She said, "There are a lot of Mo followers online, and he definitely received a large number of votes, however I think Captain's efforts in renovating his burrow recently and generally being a good penguin had touched people's hearts."
The aquarium tallied more than 15,000 votes from around the world during the competition. There were votes from Turkey, Costa Rica, Estonia, Trinidad & Tobago, Venezuela, New Zealand, the US, the UK, and Australia. Interestingly, the team noticed a large spike in votes from Vietnam in the last days of the contest.
"This is a way to educate our followers, and people across New Zealand and the world about the challenges little penguins and other wildlife face, and how we can help protect them. Sharing the stories of our little penguins and how they came to live at the National Aquarium creates a greater understanding about conservation," Giddens said.
Like the rest of the resident waddle of penguins – or raft of penguins, when they are in the water – the now decorated Captain will live his best life at the aquarium, cared for by the keepers. 
Cover photo: Richard Lindie/ 124rf