Squirrel gets drunk and the internet loves it!
Inver Grove Heights, Minnesota – This tipsy squirrel is the life of the party!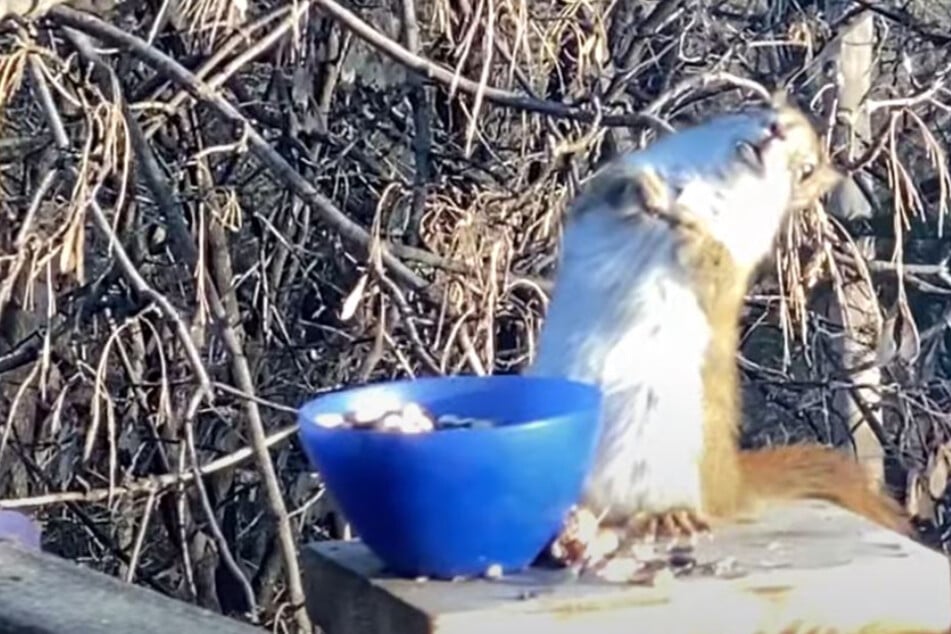 Leaning off to one side, the rodent stands on a small table in a backyard and seems completely dazed. Its movements are uncoordinated and its gaze is rigid.
Kathleen Morlok from Inver Grove Heights, Minnesota, found the squirrel in this unusual condition last Friday and used her phone to capture the moment.
It took a while for Morlok to understand what was going on, but as soon as it clicked, feelings of guilt set in. Shortly before, she had given her pig Hamlet two very old pears she found in her refrigerator.
The animal only ate one of them and left the other on the ground. As soon as Hamlet made his way back inside, the squirrel went for the fruit.
Too bad the pear was so old that it had fermented – enough to cause the rodent to get drunk.

Almost 2 million clicks on Twitter: drunken squirrel goes viral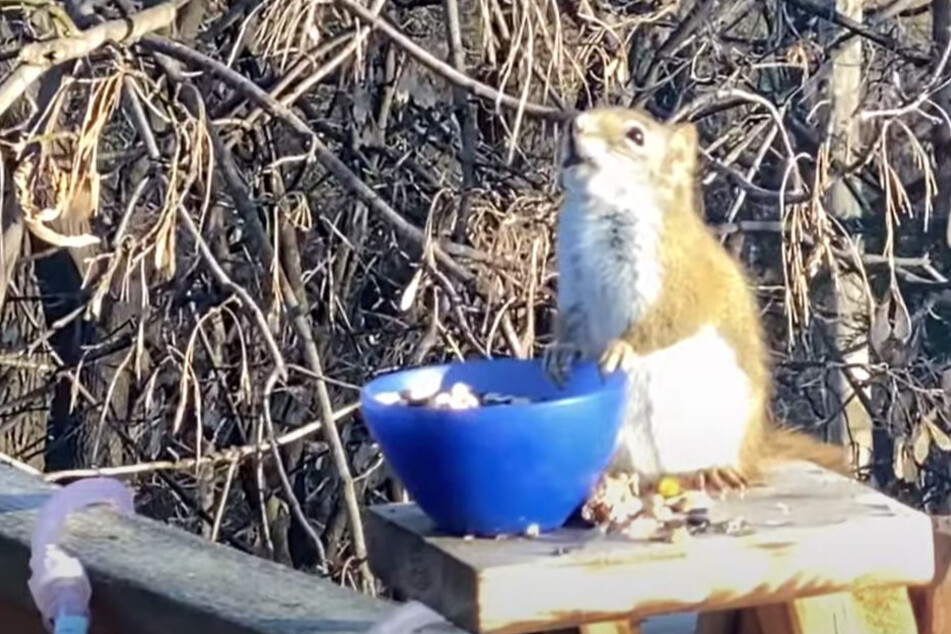 Morlok, who had seen the squirrel snacking on the fruit beforehand, felt terrible when she noticed its drunken condition.
"Poor little guy," Morlok said in an interview with the Daily Mail. "I threw away the rest of the pears and the food you see him eating in the bowl is seeds and corn. I was so worried about him all night!"
But there was no need to fear. Fortunately, the squirrel returned the next morning with no signs of a hangover.
The Twitter clip received over 1.9 million views and gave everyone a good laugh. The video also reached a wide audience on YouTube.
Viewers would love to share a drink or two with this party animal!

Cover photo: Twitter/Screenshot/@i124nk8