North Carolina Zoo takes to Twitter to share exciting and adorable baby wolf news!
Asheboro, North Carolina - A North Carolina Zoo took to Twitter with fantastic baby news for a critically endangered species! The zoo has welcomed two litters of red wolf pups.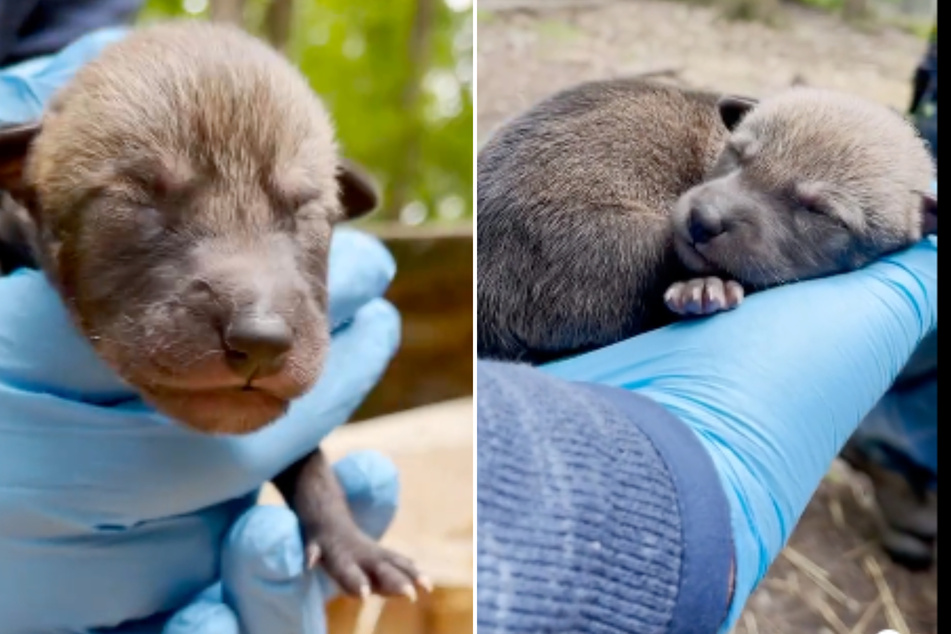 North Carolina Zoo took to Twitter Tuesday to share that they've welcomed "two litters of critically endangered red wolf pups [were] born at the North Carolina Zoo." The babes were recently born behind the scenes.

The zoo shared a clip of the litter of six getting their 24-hour check-ups. It shows the pile of wolf puppies getting assessed to make sure they're healthy and hydrated. Per subsequent Twitter posts, the pups were being checked for heart murmurs and cleft palates. The litter in the clip belongs to proud wolf parents, Denali and May, who sadly didn't make the vid.
The animals are just days old, their eyes are still closed, and they aren't a huge fan of doctor visits. Their squirming and whining are adorable, and their existence is worth celebrating.
Red Wolves are critically endangered
The new baby wolves are part of the Zoo's contributions to the Association of Zoo and Aquariums's American Red Wolf SAFE Program. This program is focused on protecting the red wolf from extinction through conservation and breeding. Without it, this critically endangered species would have already gone extinct.
There are an estimated 15-17 red wolves living in the wild and the current population living under human care is around 250.
The other litter, sadly not in the Twitter clip, consists of three pups and brings the total number of new red wolves to nine at the North Carolina Zoo!
That's a big boost for this endangered population!
Cover photo: Collage: screenshot/Twitter/North Carolina Zoo