Otter cuteness! Zoos serve heart-melting hand-holding as TikTok freaks out
Toyko, Japan / Dubai – A TikTok video shows off a special sweet surprise for visitors at the Keikyu Aburatsubo Marine Park in Tokyo and the Dubai Aquarium.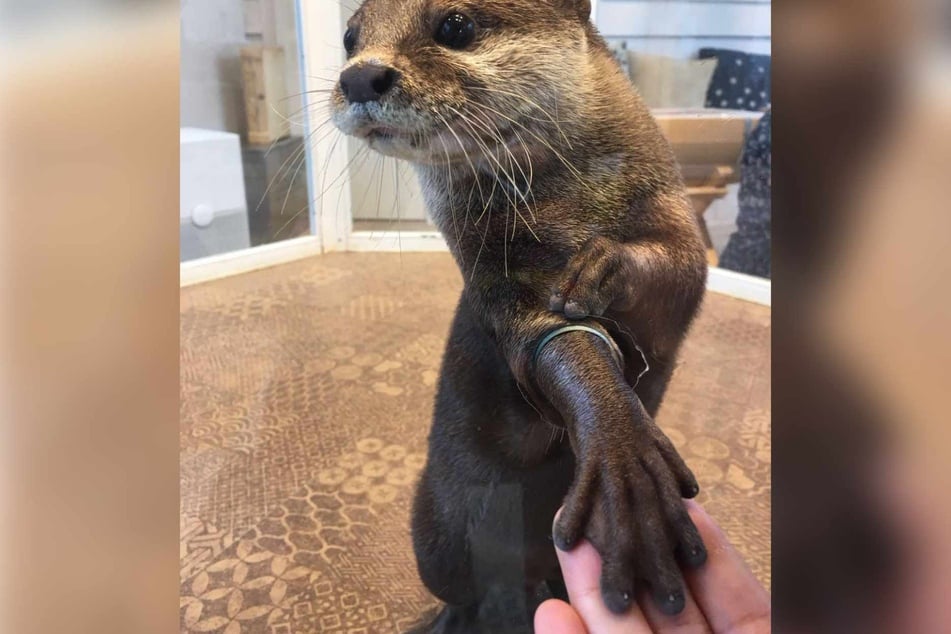 What do both zoos have in common?
They allow visitors to get in on the unique and heart-melting otter behavior of hand-holding.
The TikTok clips shows the two facilities' otter enclosures, both of which have clear ventilation holes in their window partition.
When a visitor approaches the holes, otters run up to the glass with excitement and reach through to grab visitors' hands.

That's right: places where you can meet tiny otters and then hold their hands is a thing that actually exists.
Why do otters love holding hands with zoo visitors?
Why exactly do otters love holding hands with zoo visitors?
According to American Oceans, this "petting zoo" practice is predicated on the otter behavior of "rafting," which keeps them warm, conserves energy, and is considered a form of socializing.
"By linking hands, otters can stay together and avoid drifting away from each other and their food source while they sleep," American Oceans explained. "One of the most famous displays of otter affection is holding hands while floating on their backs in the water."
Concerns for the otters' safety have been raised by such videos, but the interactions appear to be well-supervised by zoo staff at the two locations. And TikTok certainly can't get enough of the cuteness.
We only have one question left: How soon can we sign up?
Cover photo: Screenshot/Reddit/@SuperSeagull01