Zoo Miami welcomes three adorable baby otters into the world!
Miami, Florida - Zoo Miami's North American river otter romp just got three pups bigger, and the pics of the baby animals are "otter" this world!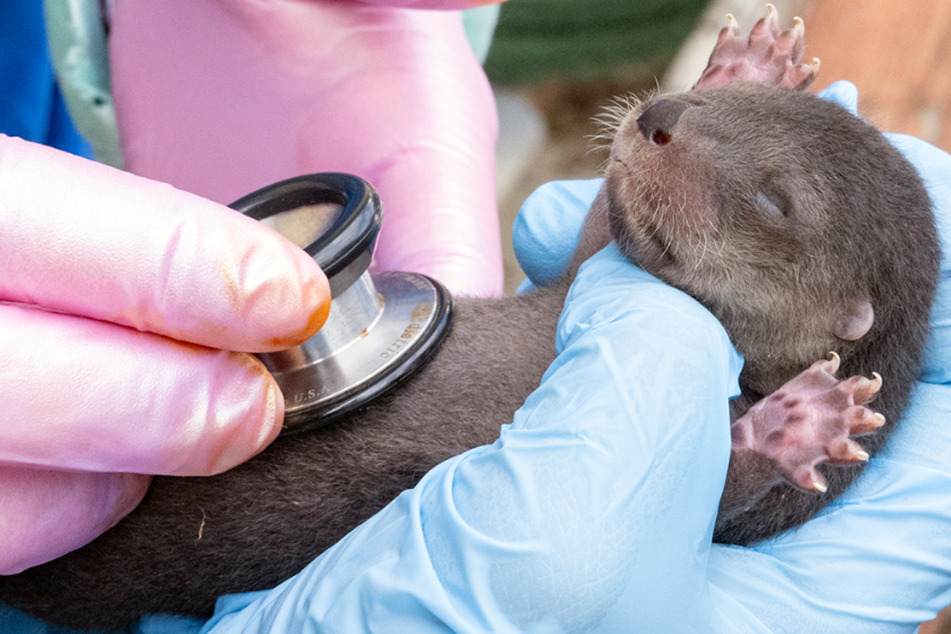 Wednesday night, Zoo Miami posted a slew of adorable otter pup pics to Twitter and Instagram.
Per the zoo's Insta post, the five-year-old otter mama, Zinnia, gave birth to her three wee pups at the zoo's Florida: Mission Everglades exhibit on Tuesday.
At a neonatal exam Wednesday morning, the animal care team determined that two of the pups are male and one is female. The tiny fur balls weigh about five ounces.
"We are happy to report that they all appear healthy!" the zoo said, adding that "all initial indications are that they are being well cared for by Zinnia."
The pups and their mom will remain behind the scenes for the time being. This is Zinnia's second litter, and the fuzzy babies' father is a seven-year-old otter named Edison.
Unfortunately, he won't be much involved with his kids, as "males do not participate in rearing the babies," according to the zoo.
North American otters are known for being super playful and cute. They are found in freshwater habitats throughout much of the US and Canada.

Cover photo: n Tuesday, February 6th, "Zinnia," a 5 year old North American river otter gave birth to three pups at the Florida: Mission Everglades exhibit at Zoo Miami! This is Zinnia's second litter of