Walrus wows the internet with wild range of noises
Tacoma, Washington - Did you know walruses can roar, hum, click, and even whistle? Point Defiance Zoo & Aquarium shared a video of their amazing animal making some astonishing noises.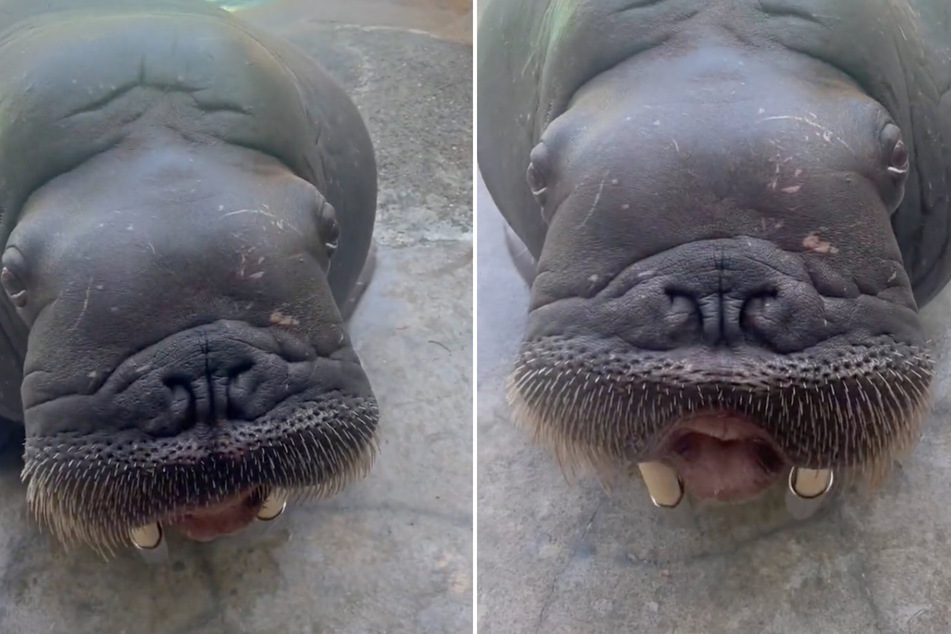 Point Defiance Zoo & Aquarium's tweet from late Sunday night features one of their two walruses making some pretty wild noises for some fishy rewards.
These animals don't just roar. They can also hum, growl, and even echo.
In the clip, the walrus responds to his keeper's commands and makes various noises. Each time he gets it right, he is rewarded with fish.
Two of the most interesting and impressive noises include a creepy clicking noise and a "sputter," which sounds like a kid making a fart sound with their arm.
That's not all: the zookeeper asks the blubbery sea mammal to try one of its new sounds, a whistle.
At first, the animal appears confused and responds with clicks. The keeper then whistles to show the walrus what the noise is.
It seems like this is an impossible command until the adorable whiskered beast puckers up his lips and makes a slobbery tweet.
Walruses are some of the loudest marine mammals
Per the Zoo's tweet, "Walruses are social animals and known for their unique and loud vocalizations. A male walrus roar can reach levels of up to 120 decibels, making them one of the loudest sounds produced by marine mammals."
Two six-year-old walruses call Point Defiance Zoo & Aquarium their home. Their names are Balzak and Lakina, according to the zoo's website.
Walrus sounds are amazing! Hopefully, Balzak, the star of the zoo's viral hit, will get some extra treats for wowing and educating the internet.
Cover photo: Collage: Screenshots/Twitter/Point Defiance Zoo & Aquarium/Keeper Kristyn