#NYCisBack: New York lifts vaccine mandates and in-school masking
New York, New York - Effective Monday, most indoor venues and restaurants in New York City will no longer be required to check for coronavirus vaccination status, and wearing masks in K-12 schools is now optional.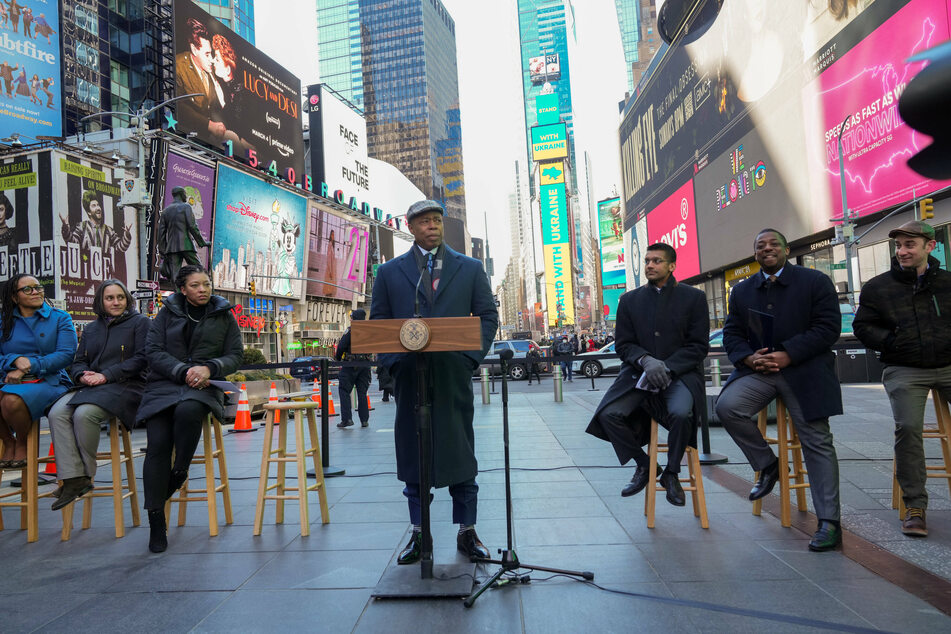 "Two years ago, New York City was the epicenter of the pandemic, but thanks to New Yorkers getting vaccinated and getting boosted we have made tremendous progress," Adams stated during a public announcement in Times Square on Friday.
"New Yorkers should be getting out and enjoying our amazing city. The fight may not be over, but we're clearly winning the war. We are open for business and New York City has its groove back."
The mayor suspended the city's Key to NYC rule, which required businesses to check the vaccination status of patrons at the door and only allowed those with vaccines to enter. But with the rule put on pause, it is now up to the discretion of the business to check vaccination status if they choose.
Employees of private businesses and the city are still required to be vaccinated.
Masks are also no longer required, as Governor Kathy Hochul lifted the indoor mask mandate for businesses last month, yet they will still be required on mass transit and at medical facilities. They will also be mandatory at Broadway shows, where vaccination status will additionally still be checked until at least April 30.
Mask mandates were also officially tossed on Monday for NYC's K-12 schools – the center of a raging legal debate over masks – but can be worn optionally and will remain in place for settings that involve children age five and under. Adams expressed he is hopeful this will change for young kids soon.
Covid cases and deaths have dropped dramatically, pushing Gov. Hochul to nix mask mandates across New York schools last week. The discretion to completely suspend mandates in schools was left up to cities and districts with high populations and case levels.
Adams has been adamant about getting New York City up and running again, showing his enthusiasm for finally being able to do so with the new slogan "#NYCisBack."
Both Adams and Hochul are making big moves to bring New York one step closer to normalcy, but only time will tell if the lessening of restrictions will actually stick.
Cover photo: IMAGO / NurPhoto